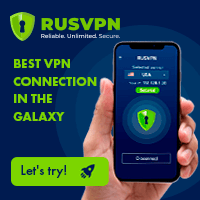 Pomerite WordPress iz podfoldera u root
Da biste premestili WordPress instalaciju u drugi direktorij, potrebno je izvršiti nekoliko koraka.
Ovo će omogućiti na primer pokretanje WordPress instalacije iz poddirektorijuma u korijensku fasciklu ili način pomeranja novog domena, ali pomjeranje datoteka u fasciklu koja odgovara ovom novom imenu domena.
Ako premestite WordPress iz localhost-a na server, možda ćete morati da izvršite ove akcije, pošto su relativni folderi na vašem lokalnom računaru i na serveru u cPanel-u različiti.
1 - URL adresu za WordPress
Na vašoj administratorskoj stranici idite na Postavke Wordpress instalacije.
Wordpress blog sajtovi
Tamo, promijenite adresu adrese WordPress (URL) i adresu lokacije (URL), da biste se podudarali sa ciljnim fasciklom - u nastavku ispod, instalacija se premešta iz root foldera u pod-direktorijum pod imenom v2.
Zatim, koristeći svoj istraživač datoteka za lokalnu lokaciju (tj. Na XAMPP-u) ili vaš FTP klijent (npr. FileZilla) ako je sajt na mreži, premeštajte celu WordPress instalaciju, sve WordPress datoteke u odredišnu fasciklu.
Preuzmite XAMPP
2 - Wordpress se pomera iz poddirektorijuma u root
Otvorite datoteku index.php iz WordPress foldera i pronađite sljedeću liniju:
require( dirname( __FILE__ ) . '/wp-blog-header.php' );
Promenite je da biste se podudarali sa novom fasciklu, kao što je prikazano ispod:
- ./v2/wp-blog-header.php - ako je instalacija premještena u pod-direktorijum,
- ../[folder]/wp-blog-header.php - ako je instalacija premještena u nadređeni folder.
3 - Kako preneti WordPress lokaciju sa lokalnog hosta na živi server
Sada možete pokušati ponovo da pristupite novom URL-u koji ste uneli u prvi korak!
Ako ste postavili svoju web lokaciju sa lokalnog hosta na server cPanel live, na primjer pomoću FileZilla-a, morate učiniti ovu manipulaciju kako bi stranica radila.
Sada mora biti moguće pristupiti WordPress lokaciji na traženom URL-u URL-a za WordPress, a stranica bi trebala biti prikazana kao u nastavku ispod:
FileZilla je besplatno FTP rješenje
Instalirajte WordPress u podfolder
Možda neće raditi direktno na vašem pregledaču prilikom pokušaja pristupa njemu, zbog cache razloga. Ukoliko to ne uspe, pokušajte da pristupite URL-ima pomoću drugog pretraživača, ispraviće se nakon što će keširanje isteklo.
Još jedan način da to uspe je da izbrišete keš memorije u vašim pregledačima, a ako napravite preseljenje WordPress-a na novi server, možda će biti potrebno i brisanje DNS keša na vašoj instalaciji Windowsa.
Ako instalirate WordPress u potfasciklu i želite da ga premjestite u korijenski folder, novi domen, novi URL ili novi hosting server, uvek je potrebno migrirati WordPress lokaciju na isti način, sve dok je mapa u kojoj je uskladišteno WordPress promenio se.
URL adresa za promenu WordPress-a
Kada menjate URL adresu WordPress lokacije u menijima administracije, obratite pažnju, pošto će takođe promeniti URL adresu admin-a za WordPress, čiji pristup se može pristupiti samo pomoću novog URL-a lokacije WordPress-a.
Isto se dešava ustvari nakon domena promene WordPress-a, administratorski URL će biti promenjen shodno tome, pošto je celokupno WordPress sajt dostupan samo na tom novom URL-u.
Takođe pogledajte kako da premestite wordpress stranicu u novi domen
Prebacite wordpress stranicu u novi domen
Međunarodni SAP & Web konsalting Wordpress blog u podmapi
WhereCanIFLY travel blog se preselio u Wordpress podmapu
Komparator putovanja Wordpress spreman za prelazak u korijensku mapu
Pomoć Smartphone Wordpress nije premješten u osnovnu mapu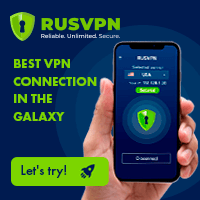 foto galerija
Slični članci
---

Komentari (0)
Ostavite komentar