---
---
Finding the right host for your  WordPress hosting   can be complicated, with plenty of offers available online that all claim to be the cheapest, the fastest the easiest, or simply to be one of the top hosting sites for WordPress.
Our personal favorite being used a dedicated cloud VPS at  Interserver,   as it did help our websites speed up by as much as 31%, simply by switching host and using a free CDN that optimizes our web pages.
In order to get more clarity in this jungle of web hosts, I asked the community of experts for their advice, and I get these amazing 30+ expert  WordPress hosting   tips, that will surely help you finding the best WordPress host by getting the best place to host Wordpress site regarding to different criteria, depending on their experience.
Which website host are you using for your WordPress site, why is it good, how did you choose it, and would you recommend it?
Monarch Wave: Cloudways with Digital Ocean servers. They're incredibly fast
Our agency currently manages roughly 150 sites, and everything for us runs on  Cloudways   with Digital Ocean servers. They're incredibly fast, and we can normally get 10 or sites on each server - making it highly cost effective for cloud-based hosting. We needed a host that had a good combination of speed, and price and we found it with Cloudways. We have everything from small, 100 visitor per month WordPress sites to huge, 10,000 visitor per day eCommerce sites running on their platform and have never had any issues.
We've tried dozens of other hosts in the past, but the ease in which we can spin up new WordPress sites and the customer support have made us lifelong  Cloudways   customers. Features like one-click, free SSL are a nice touch as well. Overall, we highly recommend them.
Monarch Wave is a full-service digital marketing agency offering a suite of marketing services to companies of all sizes, across the world. As a leader in local business digital marketing solutions, we're dedicated to driving real, measurable results for businesses.
Evan: I started off with Bluehost, but I have switched to Siteground
I started off with Bluehost as my website host, but I have recently switched to Siteground. I think  SiteGround   is a good host because it is easy to use, there are a lot of hosting features, the price is not too expensive, and the support chat is amazing. What stands out the most to me is the support chat, where you can call or online chat with them 24/7 if you are in need of anything. I have used this feature a lot and they have helped me overcome so many different obstacles.
I chose  SiteGround   because it was referred to me by an online group I'm in. After doing a little more research on my own, I still went with  SiteGround   and I think I made a great choice. I would recommend this program because it gives you everything you need in a host and more. They have solid prices, great support chats, and it's very easy to navigate.

Evan, Founder of Direct Golfers
Muhammad Farasat Khan: SiteGround has been delivering solid performance for years
When it comes to WordPress hosting, there are tonnes of web hosting options out there. We are currently using  SiteGround   as our web hosting provider.  SiteGround   offers solid performance when it comes to Uptime and the Average load time.
We chose this hosting because it is secure and reliable. It uses an AI-bot prevention tool that tries to snuff out new attacks before they hit it. On top of that, they continually invest in their infrastructure to further improve their service. Not only it is secure but their customer support is excellent and problem solving.
SiteGround has been delivering solid performance for years now, it is a highly recommended web hosting option for anyone looking for high performing websites.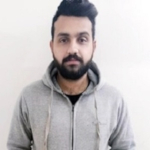 Farasat Khan is a Digital Marketer and is primarily responsible for Outreach campaigns, Keyword research, Technical SEO, On page analysis and everything SEO. He has over 4 years of experience with managing projects in SERP volatility.
Elle Meager: I've moved hosts a few times and keep coming back to Siteground
I'm using  SiteGround   for my Wordpress website. I've moved hosts a few times and keep coming back to Siteground. Their support has come a long way in the past few years. These days, they're available via live chat which is a great feature. The support staff is knowledgable and they solve most issues on the spot.
The downside is speed. I feel that their hosting is not the fastest, despite them assuring me they've done everything they can to make my site as fast as possible. I've moved up a few plans to try and improve speed, to no avail. The server response is still quite slow. I've considered moving to their cloud hosting but it is pricey, around $80 a month.
All in all, I think  SiteGround   is a good host. They're helpful, their hosting plans are affordable, and my site is hardly ever down.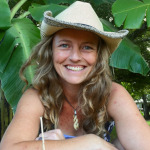 Elle is the founded of Outdoor Happens, a website dedicated to helping people homestead, create amazing gardens, grow their own food, and cook outdoors. Elle is a permaculture designer and master gardener. She's a member of the Organic Farmers Association and Permaculture Australia.
Malik Soomar: WPEngine.com are a bit more than your traditional host, you get more out of it
I would recommend using  WPEngine.com   to host your WordPress site. They are a bit more than your traditional host such as  GoDaddy,    Bluehost,   Network Solutions, etc; however, you get more out of it. A free SSL certificate included with every hosting plan, daily backups of the site, staging/dev environments that are easy to deploy, CDN for increased site speed, VERY reliable up-time and the customer service is by far the best with most knowledgeable support staff.
We launch several sites per month… Some being new projects and others being website refreshes for existing sites. Either way, they make it very easy to do so by creating multiple environments to do your tests which allows you to troubleshoot your project before delivering it to your client. I would recommend  WPEngine.com   versus any other competitor. The only thing you don't get is any email or  domain registrar   management, they are strictly for WordPress hosting.
Digital Marketing Specialist (Web Design and SEO) out of Los Angeles helping small to mid-size businesses gain presence online.
Robin Young: SiteGround impressed with the auto-scale feature
Our WordPress website, Fitness Savvy, was hosted with WPEngine from January 2017 until May 2020. For the most part we had no complaints, however, we were forced to move hosts due to resource restraints.
On a shared server, we were unable to increase our memory enough to cope with certain tasks and plugins we were running. The only option was to move to a dedicated option which costs more than £700 per month. This was not an option.
We looked at alternatives and finally moved over to SiteGround. We were impressed with the auto-scale feature which would have been amazing if we'd moved hosts before lockdown was announced in the UK and US. We compare prices for fitness equipment, so our traffic went up over 1,000%. As a result, we encountered hundreds of server errors and undoubtedly lost sales.
In addition, we were charged for going over our limit.
On SiteGround, our server response time also improved considerably.
The biggest negative with  SiteGround   was that there is no warning if you go over your storage limit which resulted in downtime and our site was inaccessible. However, if properly managed with some headroom, this should not be an issue.
Overall, cost, features, service, and server speed were all better on SiteGround.

Robin Young
Rebecca White: Go Daddy have an attractive discount option
We are a 100% female run social enterprise in the health and wellness industry. We have used  Go Daddy   as our WordPress host for a few years. We find their service offering to be good and well structured. They also have an attractive discount option available for the first 12 months. We chose them as our WordPress host after conducting lengthy research on all other options and comparing the pros and cons. In our view, this is a great option, although it is not the cheapest option available for those on a budget.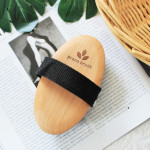 Rebecca White, Director of Marketing
Sam Michael: Siteground is a little pricey but it is worth a try
I made my best decision when I switched from my old web hosting to Siteground.
It is one of the best web hosting for so many reasons:
1) Its reputable speed compared to other competitive web hosting companies
2) Integration with CloudFlare the top CDN (Content Distribution Network) to cache your pages and serve it to visitors from the nearest location
3) Built on its own caching plugin which you can install on your WordPress site
4) Automatic daily backup for 30 days
Actually I tried it once during the last 2 years.
Within less than 20 seconds, you get your WordPress back from backup.
I chose  SiteGround   because I was not satisfied with my WordPress performance on Google page insight speed test.
I googled the term "best web hosting for Google page speed test".
I got a comparison reviews site where  SiteGround   was listed as number 2 on the list.
I would definite recommend it although it is a little pricey but it is worth a try.
I write about saving money, frugal living tips, possible ways to make money and how to build a blog
Alex Hamilton: WP Hosting to any Australian website seeking fast servers
For the past year or so I have been hosting my WordPress website with  WP Hosting   who are an Australian based  WordPress hosting   company. Picking a local Australian business was an important option for me as I wanted a hosting provider in the same time zone in case I was ever in need of support.  WP Hosting   came highly recommended from a colleague due to the very reasonable pricing, the speed of their servers and the helpful and proactive support team.
After hosting with  WP Hosting   for approximately six months, I decided to add a few more WordPress websites and upgrade to a dedicated server. Through this process of adding seven website, the support team at  WP Hosting   were extremely flexible and more than willing to assist. They also went out of their way to help with other website issues outside of hosting which shows their true dedication to supporting their clients.
I would wholeheartedly recommend  WP Hosting   to any Australian based WordPress website owner who is seeking a helpful and proactive support team and fast servers. So far, I have been unable to fault any work by  WP Hosting   and have been more than satisfied.
Beer Is OK was created in December 2019 as a place for Australian beer enthusiasts to come and find amazing new breweries, beer venues and bottle shops in Western Australia that stock their favourite craft beer.
Shaun Poor: Google Cloud Platform - you can't get better hardware for a cheaper price
Google Cloud Platform. You have to set up an instance yourself so it can't be classified as a full-service Wordpress host. But, you can't get better hardware for a cheaper price.
Google has laid more network cable than any other company on earth. I set up a standard instance with a load balancer to take advantage of that network and for $30/m my website is reasonably fast everywhere in the world. If I ever need a faster CPU I can upgrade instantly for a small fee. They give you a $300 credit to get started so it's effectively free for the first year. It can't be beat.
Shaun Poore
Natalie Alleblas: A2 helped me at no extra cost
My Wordpress website is currently hosted with A2. I chose A2 because I was looking for an affordable hosting company with competitive renewal prices and excellent tech support and 24/7 live chat option.
I have been with A2 for a year and I'm very happy with their services. If I have an issue, I get it quickly resolved with their live chat support and a couple of times if the issue was too complicated for me to resolve on my own, A2 helped me at no extra cost.
I was previously with a well-known hosting company (Siteground) however their new renewal prices were too expensive. Their tech support and live chat service had changed- they started charging for support that was previously free.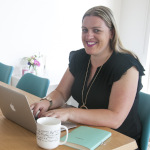 Nat Alleblas helps copywriters and marketers save time and grow their revenue with premium SEO services for their clients. She also teaches content creators how to DIY SEO through her course and 1:1 coaching.
Pauline Orr: Green Geeks are able to produce more (renewable) energy than they consume
As a website developer, I have loved my experience with  Green Geeks   over the years. In fact, I have three separate websites hosted with them! I picked them originally because of their commitment to being an eco-friendly hosting provider. In their business model, they are able to produce more (renewable) energy than they consume. I love that they are based in California too. However, I have stayed with this company because of how wonderful they are to work with. Any time I have needed help with technical problems or had questions concerning billing, they were fast to respond. I truly never have fears about my website or being unable to figure something out with Green Geeks. Their prices are always competitive and I love that their packages include SSL certificates, a free domain name, and unlimited webspace. I can't tell you how many times I have had to deal with difficult hosting companies with impossible to reach tech support. I have had to wait for tech support help for over an hour in the past! I am so glad I have personally avoided those experiences for my own websites. I highly recommend  Green Geeks   to my clients and anyone seeking stress-free, affordable hosting.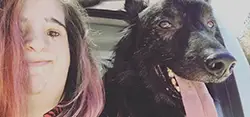 Pauline Orr
John Serbell: WPX Hosting is fast - much faster than on my budget hosting plan
I host all my websites with  WPX Hosting.   When I first started my website business, I was using one of the cheap $5 per month shared web hosts. This was great to get started with, but once my websites started getting real traffic I quickly outgrew them. Both the frontend and the backend of my website was slow, the hosting interface was clunky, and I decided it was time to invest more in my business.
I heard about WPX in a Facebook group for web entrepreneurs, and I decided to switch when I heard about their site speed and the quality of their support. WPX migrated my websites for free, they include a CDN with their hosting plans, and their support is top notch. Any time I need assistance, I can instantly get a friendly support rep via web chat, and they are always able to resolve my issues. And my website is fast - much faster than on my budget hosting plan. My backend no longer lags, and everything is just much easier to manage. And it's also a great value - plans start at $25 per month, and now that my websites pull in 500,000 monthly pageviews I'm still only paying $49. In my mind, there's no better combination of value, speed, support, and features out there in  the WordPress   hosting world.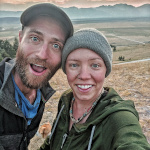 Found of Acoustic Bridge
James LePage: Cloudways can scale the plan as required
As a digital agency we have used every webhost under the sun. Our go to host is Cloudways, and we put all of our agency websites and every client website we can on it.  Cloudways   allows you to host your website on five of the major enterprise level cloud providers. Think Digital Ocean, AWS, Google… This means that you can scale the plan as required (in terms of storage and processing power), and you can access pricing that is typically reserved for large corporations. The hosting is very quick, the support is the best in its class, and the platform is easy to use.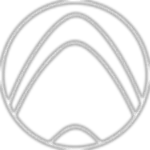 James LePage is the founder of Isotropic Design, an agency that focuses on building fast, high ranking and well designed WordPress websites..
Rhys Wynne: 34SP.com takes away a lot of the heavy lifting within WordPress
My chosen WordPress host is Managed  WordPress hosting   provider in the UK 34SP.com. It's good because it gives me enough control on things, but also takes away a lot of the heavy lifting within WordPress. I never have to worry about caching, for example.
I discovered it because they have a large presence at UK WordPress conventions. This has been helpful as they have been supporting the community, and also it means they have a good idea on what's coming next in  the WordPress   world.

Rhys Wynne, Winwar Media
Noman Nalkhande: FastComet customer support is top-notch - 20 minutes at the most
We're using  FastComet   as our hosting provider - as well as for some of our clients. We're extremely happy that we chose them over the rest. They meet our current business requirement and find them an extremely professional hosting company to work with. We're using their FastCloud Plus plan and the technical stack offered is better than most of the other hosting providers that one normally sees. Besides offering free SSL, daily backups and other important features, their customer support is top-notch. This is our second year with them and I've hardly had to use their support (which speaks of the quality of service, in a great way). The few times that I reached out for support via email, they were very swift in responding and we usually received a resolution within 20 minutes at the most. This turnaround time is extremely crucial for us as we manage our clients' websites and resolving technical queries at the server-level quickly is always a huge priority.
We were searching for quality hosts and wanted to move away from EIG owned hosting companies.  FastComet   seemed to fit the bill nicely and they have been fabulous since. I won't flinch in recommending them to others.
Noman is the founder of WP Adventure - a web design and digital marketing company in Mumbai, India. He loves writing about business, web design and development, SEO and social media.
Trishan Mehta: WPX Hosting is an extremely pocket-friendly WordPress host
I am using WPX Hosting since 2017 to host all my WordPress websites. WPX Hosting is a managed  WordPress hosting   provider and the best  WordPress hosting   company in my view as I have explained in detail in my WPX Hosting review.
Why do I recommend WPX Hosting over every other  WordPress hosting   company?
1. WPX Hosting offers extremely fast performance with the help of its custom-built and free CDN service called WPX Cloud.
2. It offers specialized WordPress support with support response times averaging 30 seconds. No query is too technical for the WPX support personnel and high-quality support is the primary reason for choosing WPX Hosting.
3. WPX Hosting offers rock-solid WordPress security that includes free SSL certificates, DDoS protection, free server-level malware scanning, and removal.
4. WPX Hosting is an extremely pocket-friendly WordPress host. Their plans start from $25 per month for hosting 5 WordPress websites and they do not limit usage on the basis of page views or number of users, unlike other hosting companies.
In the last ten years, I have changed 5 web hosts for one reason or the other. I have been using WPX Hosting since 2017 and my search for the perfect  WordPress hosting   finally came to an end.
I recommend WPX Hosting wholeheartedly to every WordPress user who prefers fast performance, water-tight security, professional chat support at an affordable price.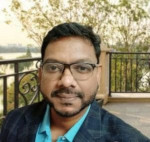 Trishan Mehta, Co-Founder
Juan Pineda: Pantheon.io can deploy your new version to the test server and sync the production database
We recommend  Pantheon.io   to host your WordPress websites, no matter how small or big they are.
Things that we like in Pantheon:
You have a single dashboard to manage all your servers.
By default, you get 3 servers out of the box, for development, staging and production.
They all include an SSL certificate.
You can see the status of each server, and protect them with a password as needed.
You can create backups, and restore your website to a previous version with one click.
WordPress core—as well as plugin code—are write-protected in Test and Live environments. This feature guards against unauthorized updates that can result in compromise.
You can update your WordPress to the latest version with the click of a button.
Then, you can deploy your new version to the test server and sync the production database, so you test the new version safely.
You can create a branch of your project to develop new features or change your website. This allows you to continue doing normal work on your website while the new version is developed.

Juan Pineda Technical Director
Zack Gallinger: a combination of ServerPilot and DigitalOcean
I use a combination of  ServerPilot   and DigitalOcean for all of my client sites.  ServerPilot   is a great tool for managing multiple WordPress sites as it allows for a one-click install of WordPress at a very affordable price. They also provide a free SSL certificate for all of your sites. DigitalOcean is an excellent hosting solution as it's incredibly fast compared to most shared hosting plans and allows you to easily upgrade your server capacity should you ever need it. Furthermore, they have excellent backup tools available.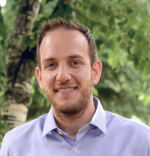 Zack Gallinger is the founder of Talent Hero Media, a digital marketing agency that works exclusively with recruiting and staffing firms. He has been helping recruiters grow their businesses online since 2016. He graduated with an MBA from the Rotman School of Management.
Daniel Juhl Mogensen: InMotion provide fast-page loading and reliable servers
In my opinion,  InMotion   is the best platform, hands-down, to host your Wordpress site. They provide a crucial feature that is important for any website, which is fast- page loading speed and reliable servers. If your website is down or slow to load up, you can lose potential visitors before they even get a chance to read your content. Loading speed is one of the contributing factors to bounce rate and hosting providers such as  InMotion   hosting take loading speed seriously, offering lightning-speed SSD-backed servers, which is why I choose them as the best hosting platform.
Although they do lack having Windows-based servers, their packages for Linux users are some of the best on the market.  InMotion   hosting boasts a 99.9% uptime, which will ensure that your website will load up quickly and reliably. They also offer unlimited email accounts and a 90-day money-back guarantee that proves how confident they are of their platform. Overall, I would recommend using  InMotion   for both Wordpress beginners and experts alike, who need a robust platform to host their website on.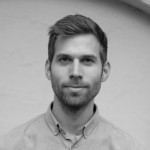 A techie since his younger days, Daniel's passion for coding and all things futuristic lead him to start-up Kodyl, a boutique prop-tech development firm. As a forward-thinking JavaScript developer, he focuses on developing mobile and web applications using cutting edge frameworks and innovative technology for his clients.
Tejas Nair: GoDaddy has an easy WordPress installation setup
I use GoDaddy to host my WordPress personal website. I chose GoDaddy mainly because of familiarity. I had been using it to host my clients' sites on it at work for nearly half a decade. It has an easy WordPress installation setup (one-click) which, I think, makes it easier for amateurs like me. Its cPanel hosting interface isn't the most user-intuitive but it gets the job done. But over the years I have come to realise that there are better alternatives. Folks at r/webhosting are extremely critical of  Go Daddy   (due to several reasons including non-free TLS certificates), but I continue to use it because of a lack of experience in migrating and I haven't had much problems except for a lot of downtime.
Since it's a personal website, it isn't a very pressing matter for me. For me, Bluehost seems to be the best-reviewed hosting provider, but I haven't used it yet.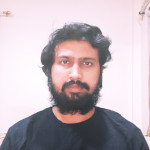 Tejas Nair is a freelance writer from India and a master of none when it comes to writing about stuff.
Aleksandra Arsic: SiteGround uptime and overall speed is usually at 0.7 seconds
I am currently using  SiteGround   for hosting my website and I'm very satisfied with the uptime and overall speed which is usually at 0.7 seconds. These two factors were the most important for my business and so I specifically searched good results in this area. Also, I wanted to have reliable and responsive customer support in case I had unexpected issues. I cannot afford for my website to be broken or slow, so I wanted to make sure I'd get the best support any time I reach out..
SiteGround has a very affordable price plan for startups that host only one website. The entire package costs around 4 dollars per month and it includes all of the key features. Since I plan on growing my business, I will likely need additional hosting space which is also rather cheap to purchase.
When I was searching for WP hosting, I relied on HostingTribunal for recommendations. A friend referred it to me since I wanted to get an expert opinion based on real performance testing, not on online user feedback.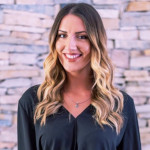 Aleksandra Arsic, Co-founder
Nate Shivar: InMotion have been consistent over the long-term
I am currently using  InMotion   Hosting for my WordPress site.  InMotion   is good because they are constantly investing in their product & support teams. I've always been able to get in touch with a knowledgeable support rep, and I love their approach to marketing. There are no pushy or constant upsells, just regular product improvements.
I chose them after signing up for several different hosting companies when my main site needed a VPS plan. I liked their features, price point, performance, and communications. At the time, they seemed like a company that would be a good, consistent long-term host, rather than a host that was cheap & fast upfront but declined over time. They have occasional issues, but overall they have been consistent over the long-term. I'd certainly recommend them, especially for business websites.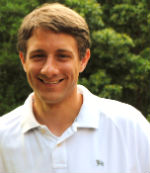 Nate Shivar is an SEO Specialist and marketing educator from Atlanta who has consulted with clients ranging from household name toy brands to local automotive shops.
Alex Nowak: Siteground knowledge and expertise was evident
We would highly recommend Siteground. I think what sets  SiteGround   apart is there exceptional customer support team that are both highly knowledgeable/experienced and rapid to respond. We have great confidence in the  SiteGround   team to ensure our site running at full speed. That combined with their in-house SG Optimizer plugin (free with all hosting packages!) that provides considerable speed increases through dynamic caching & other optimisations. The optimiser bespoke to  SiteGround   which has allowed us to significantly improve our sites performance without having to worry about potential conflicts between hosting and other optimisation plugins.
We switched hosting to  SiteGround   following a few discussions with there pre-sales team. Their knowledge and expertise was evident and there platform offered everything we wanted in our host in terms of speed, uptime, scalability & support. The move came with the added bonus of the  SiteGround   team personally migrating our site to their severs to ensure a successful set up without any impact on our business.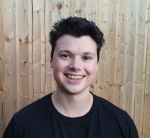 Alex Nowak, Founder of Workout Depot
Dave Bowden: Big Scoots is one of the absolute fastest hosting services
The best Wordpress host that I've found, hands down, is called Big Scoots. Page speed is becoming an increasingly important ranking factor for SEO, and  Big Scoots   is one of the absolute fastest hosting services on the internet. Simply by switching my hosting platform I improved the pagespeed across all pages on my site, and saw a nice bump in organic traffic as a result. In addition, they also have great customer service and an easy-to-use interface that takes the hassle out of getting set up. If organic traffic and user experience are important to you (and if you're running a website, they should be) I definitely recommend switching to Big Scoots.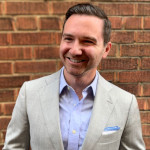 Dave Bowden
Alex Furfaro: A2 has been the perfect answer to all problems
Siteground used to be my favorite host but their prices went up 40% in one year and their server load speed was too slow, almost twice as slow as other hosts. I had previously hosted sites on  Bluehost,    GoDaddy,   and Dreamhost but disliked their custom cpanels which were confusing and it slowed down my work. In my search for the right host, I found A2 hosting.
A2 hosting is the fastest  WordPress hosting   company at 295ms. They provide a free SSL which saves me an extra $50-100 a year. Their support has been great, even during odd hours of the night when I'm working late. Their backend dashboard is simple, even for new users. The website uptime is over 99.9% and they are the same price or cheaper than most other hosting companies.
A2 has been the perfect answer to all the problems I had with other hosts and I couldn't be happier to recommend them.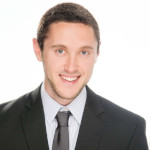 Alex Furfaro SEO Consulting is an SEO specialist in Columbus, Ohio. He creates a custom SEO strategy that gets websites noticed by Google, driving local customers to websites and to brick & mortar locations through organic search and Google Maps.
Kyle Hrzenak: NameCheap is Cheap, Reliable, and the customer service is amazing
I've hosted all of my websites with Wordpress through NameCheap.  NameCheap   is: Cheap, Reliable, and the customer service is amazing. My best advice is to weigh the pros and cons of all hosting providers and choose the best one that fits you.

Kyle Hrzenak - President & CISO
Milun Kukalj: Black Beard Hosting servers are out of this world
I am using  Black Beard Hosting   for everything now. Tried tons of other hosting providers like  GoDaddy,    Bluehost,   Siteground…. They are all the same to be honest, tons of promises but when you start, everything get's complicated, they get expensive really fast, and their user panel is everything but intuitive, plus most of the times support is extremely slow…
Switched to  Black Beard Hosting   a few years ago and never looked back….
First of all, their servers are out of this world when it comes to features, performance, speed and value, plus I got free domain names for life.
Their Hepsia panel is so easy to use a child can easily navigate, I just couldn't believe how fast and awesome their support is, they are fast, they reply in 10mins or so, sometimes faster!
I host all three websites on one hosting package and I am extremely satisfied because everything just works as it should and I just feel like everything is taken care of by their awesome team.
They truly are top tier, and have my full recommendation!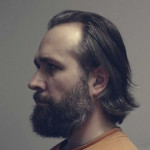 Milun is an IT professional with years of experience. He entered the world of computer science since he was 7 and built his own CRM system
Dale McManus: Site Assembly offer a hybrid cloud hosting solution built on AWS
We are currently hosting our WordPress site with Site Assembly. They are a bit different from other web hosts as they offer a hybrid cloud hosting solution built on Amazon Web Services (AWS), designed specifically for WordPress websites with moderate to high-traffic (1,000 to 100,000 daily visitors). Their hosting dashboard offers built-in tools to monitor our site's performance so we always know exactly what needs to be optimized on our site over time.  Site Assembly   was recommended to us by an affiliate over a year ago and they've been great ever since! Our dedicated WordPress expert at  Site Assembly   is available any time we need him. If we have issues with, or questions about, our site, it's handled almost instantaneously. I would recommend  Site Assembly   to fellow creatives, bloggers, and other businesses who are growing rapidly and know how important it is to invest in the success of their WordPress sites.

My name is Dale McManus. I'm the co-founder of Create A Pro Website, and a web developer with over five years of experience building WordPress websites. My passion is in teaching others how to build professionally-designed websites to get you more leads, sales, and fans!
Matthew Woodward: WPX Hosting came out on top of all my testing
After a terrible experience with WP Engine and a huge amount of testing I now host all my sites on WPX Hosting and Kinsta.
I have put a lot of WordPress hosts to the test focusing on page speed, load time, performance and level of support, and the top performer was WPX Hosting.
Website speed is incredibly important for any online business but you must ensure that your WordPress host offers a good level of support from a team of actual experts. This is crucial to keeping your site healthy and solving problems fast!
WPX Hosting tick all of the above boxes and after they came out on top of all my testing and using them myself for a number of years, I have no hesitation in recommending them as the best  WordPress hosting   service.
Matthew Woodward is an internet marketing and SEO expert who has picked up a number of awards after starting his blog in 2012. He publishes detailed case studies and tutorials which are designed to help his followers grow their online businesses.
Jennifer Willy: Bluehost is an official 'WordPress' recommended hosting provider
Often unheeded, web hosting is one of the key factors required by a website to become an explorer's favorite. The best  WordPress hosting   that cater to our needs not only improves SEO but also beautify sales. Bluehost happens to be one of the oldest web hosts. It began in 1996. Over the years, Bluehost has been able to create a niche for itself. Not many know, Bluehost is an official 'WordPress' recommended hosting provider. With  Bluehost,   you can be relaxed as it keeps your worry at bay even when the website becomes slow due to an increase in traffic. Bluehost is bankable for many reasons. Its customer support team leaves no stone unturned to resolve any issue. They ensure that they reach out to you either by phone, email, or chat. Another feather that it enjoys in its cap is the recommendation by WordPress.org. Undeniably, these attributes make Bluehost the best place to carve, create, and make way for a WordPress website.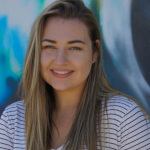 Jennifer Willy Editor
Ritesh Vatwani: Bluehost and Hostinger are the best WordPress Hosting
I'm considering 3 most important factors while choosing a WordPress hosting:
1. Speed
2. Uptime
3. Customer Support
Here are the best  WordPress hosting   options:
*1. Bluehost*
Bluehost is my best choice for WordPress hosting, and its hosting services currently support over two million websites. Bluehost provides its customers with everything they need to create a website, including a free domain, a free SSL certificate, and a Weebly-based website builder. Its website builder is a bit simplified with a six-page limit, but it is included for free. Two of their other offerings, which we love, it's their free and premium themes for WordPress and their customer service.
*2. Hostinger*
Small businesses have tight budgets, and I believe Hostinger is the best web hosting service because of it's pricing. Their shared hosting starts as low as $0.99/mo - any business owner can afford it. Many business owners think because of it's low price, service might be not good, but that's a myth. The uptime, site speed, and support are all too good. They have a 99.9% uptime guarantee along with 24/7 support whenever you need help.

Ritesh Vatwani, Head of Operation
Rich Mehta: Nimbus Hosting support has always been brilliant
We've used Nimbus Hosting for the past decade. Originally, we needed one VPS to host our clients on, and another agency owner recommended them. Ten or so years later we've got 40+ with them. Their support has always been brilliant and the service itself brilliantly suited to WordPress. With STORM, their latest management/server product, we've seen massive improvements in load time and the features are fantastic (like free certificates from LetsEncrypt, easy copying of sites, WebP enabling etc).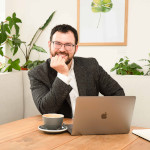 I run Rigorous; a WordPress Agency offering design, development & support, Google Ads & SEO, working with Third Sector & Agencies. I've either been a freelancer or running agencies now for over a decade. Our team is built up of a small remote team here in the UK with the majority of our project teams working on a freelance or contract basis.
---
About the author - YB Digital
Yoann is an International Business Consultant, facilitator and coordinator. He worked more than 10 years in global business, supply chain, financial, SAP ERP projects, Web and SEO optimization for various industries, such as logistics, cosmetics, consumer goods, beauty care, or fashion, in more than 30 countries around the globe.
---
---