WordPress howto install a plugin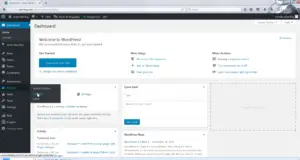 Installing a plugin in WordPress is pretty straightforward, using the plugin repository available on the administration interface.
First step, move your mouse over the Plugins menu of the administration interface, and click on Add New
You'll then see the plugin repository. In the search bar on the top right, write a keyword or the name of the plugin you're looking for, in below example footable, and results will be automatically updated.
Find plugin by keyword
Click then on the Install Now button of the plugin you'd like to install
Install plugin from admin interface
The button will change to Installing… while WordPress is downloading and installing the plugin
Installation in progress
When done, you will have to click on the Activate button for the plugin to be activated
Activate plugin after installation
On the Plugins menu main page, to which you'll be automatically redirected, an information message will mention Plugin activated., and you can now see your plugin…
See plugin status in installed plugins list after installation
… and you can access the plugin's Settings through a direct link
Plugin settings
Related articles across the web