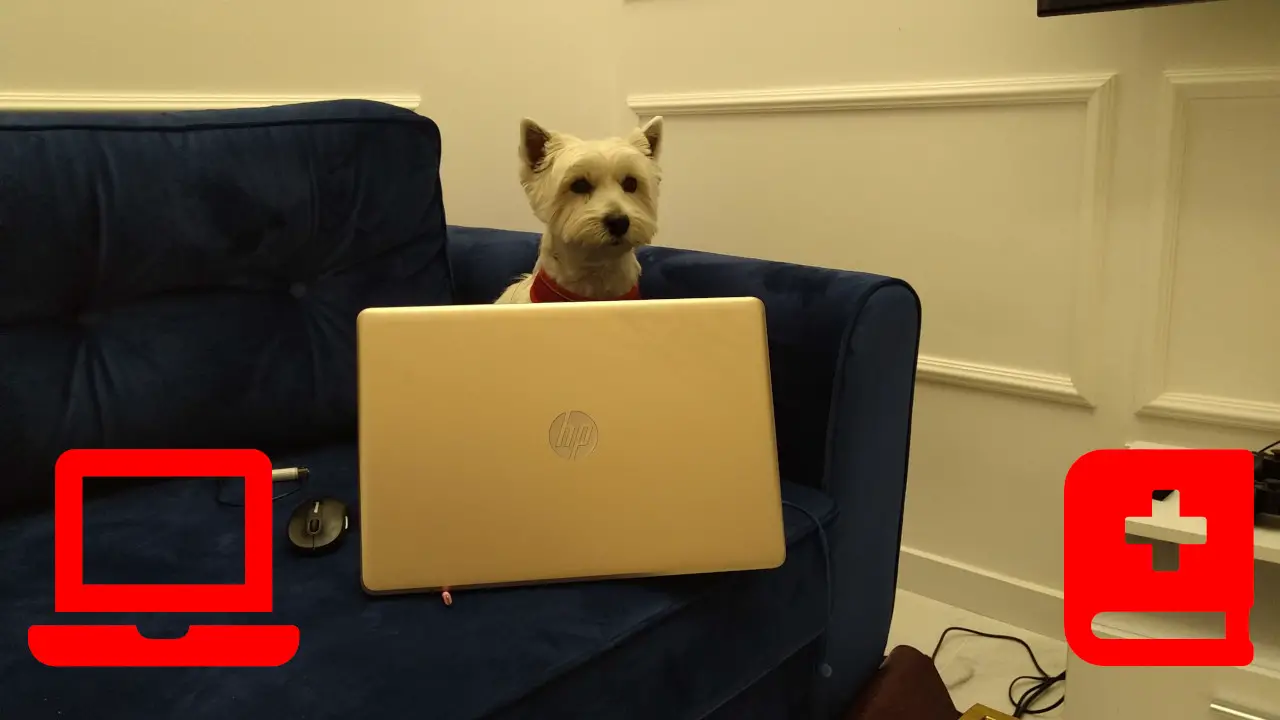 ---
---
If earlier in a certain period of time the presence of a laptop in a person was considered a luxury, then in our modern world it is a necessity. People could see this when literally the whole world was in quarantine during a pandemic.
You definitely need a laptop, especially if you are a student. But if you are studying at the Faculty of Medicine, a good laptop will definitely become your best friend during your studies, and not only. Of course, future doctors do not need such a thing as a MacBook for training, and most likely they do not have the finances to buy such a device. Everything they need to multitask their new computing machine.
Once you'll get your ideal laptop, you'll be well-equiped to learn business skills such as SCRUM framework for students and complete projects even behind your core curriculum. While it might not seem so relevant at the beginning, in the long term these are the type of project management skills that will help you take your career further.
But first, let's have a look at some amazing laptops for nursing students!
It is not for nothing that this list is opened by this particular model, and it is from the manufacturer Asus. At the very first glance at this thing, you can be sure that it literally attracts you to itself, it's hard not to notice. The model has a very thin design, at the same time it looks quite strict. Due to its thinness, it is very light and portable, which means that it will be very convenient for a college or university student to take it with them.
An important advantage of this model is that it is literally a transformer, in its case there is a special hinge, thanks to which the screen can be rotated 360 degrees. In some situations, this can be a very useful nuance.
As for the processor, Intel Core m5 is installed here, this processor is able to cope with both everyday household tasks and solve issues related to learning.
Memory is very small - only 64 GB, but this problem is solved thanks to a special offer from Google - you will receive a free trial version for 12 months, which includes 100 GB of cloud storage. For a student, this is an ideal solution, since you can open files without problems.
Another attraction about this model is its weight, which is only 2.65 pounds, which makes the laptop as portable as possible. You can easily take it with you to class every day, and not even notice that it is in your bag or briefcase.
Specifications:
Display Size: 12.5 inches;
Maximum screen resolution: 1920 x 1080 pixels;
Processor: 1.1GHz core_m;
RAM: 4 GB;
Hard disk: built-in multimedia card 64 GB;
Graphics Coprocessor: Intel HD Graphics;
Average battery life: 10 hours;
Operating system: Chrome operating system;
Item Weight: 2.65 lbs.
Pros / Cons of the model:
Full HD touch screen;
Reliable 360-degree swivel
Good processor and enough RAM to work with documents;
Trial version of cloud storage for 12 months;
Free access to several useful programs.
The main disadvantage of this model is the small storage space on the hard drive;
It seems that the keyboard case is not strong enough.
It is not the first time this laptop model from Acer has been included in our reviews. This is because the Aspire 5 is a very versatile machine that can be used for a variety of purposes, including quality teaching. What can attract a student in this model is, first of all, the price, which does not exceed $ 500, which is quite budgetary for such a faithful assistant.
The first thing that can be noted in this laptop is the screen. It is equipped with a full IPS matrix, so it is comfortable for work, study and even for leisure - it is very convenient to watch movies or your favorite series from it in your spare time.
The processor here is quite modern and productive - AMD Ryzen 3, which goes well with 4 GB of RAM. This is the best solution for students for this money, and the laptop has a good processing speed, which means that it runs smoothly in any programs that are suitable for it.
If we talk about the main memory, then there is a 128 GB solid-state drive, which has a read and write speed of about 1 GB. This is quite enough for those goals and objectives that a student can pursue.
The battery also deserves special attention, as it can work 7.5 hours offline with a sufficient load on the system. Pretty good value for its price range.
Specifications:
Display Size: 15.6 inches;
Maximum screen resolution: 1920 x 1080 pixels;
Processor: AMD Ryzen 3;
RAM: 4 GB;
Hard Disk: 128 GB Solid State Flash;
Graphics coprocessor: Radeon Vega 3;
Average battery life: 7.5 hours;
Operating system: Windows 10;
Item Weight: 3.97 lbs.
Pros / Cons of the model:
It is quite versatile, it can be used both for solving everyday home tasks and for training;
A modern processor is combined with a sufficient amount of RAM;
Decent hard disk space
Suitable for some non-demanding games.
Some laptop models from Acer have problems with overheating during operation, although not critical;
The laptop comes with the Windows 10 S operating system, which means that in order to fully use all the functions of the laptop, you will have to additionally purchase a licensed version of the operating software.
This model is just the perfect find for students, which has enough performance for multitasking. The design of this model is somewhat bulky when compared to other laptops that are presented in this article, but even despite this, it is quite light in weight, which means that it is convenient to take it with you every day to class. In addition, this is quite a budget option, so even students can easily afford it.
The first thing you want to consider in this laptop is its fairly large screen, which has Full HD resolution. Working behind such a screen is not at all tiring, even small letters on it will be seen very clearly, and your eyes will not get tired even after prolonged work on it.
The processor here is as modern as possible - the seventh generation Core i5. It is thanks to this detail that the laptop easily copes with opening several programs and a browser with several tabs. This is sufficient for learning.
Memory is also quite enough - 256 GB of hard disk space will allow you to successfully download the programs necessary for studying, as well as store a large number of files and documents.
Unlike the previous model, a full-fledged Windows 10 operating system is installed here, so after buying and unpacking a laptop, you can immediately start using it without additional hassle.
Specifications:
Display Size: 15.6 inches;
Screen resolution: 1366 x 768 pixels;
Maximum screen resolution: HD 1366 x 768 pixels;
Processor: Intel Core i5;
RAM: 8 GB;
Hard Disk: 256 GB Solid State Drive;
Graphics coprocessor: Intel HD Graphics 620;
Operating system: Windows 10;
Item Weight: 5.07 lbs.
Pros / Cons of the model:
A powerful 7th generation processor is ideally combined with the amount of RAM and hard drive;
Ideal for multitasking;
The best option for students.
Due to its design and rather impressive weight, it cannot be called portable - if you take it with you, you will definitely feel it;
Fans can make quite a loud sound during operation.
If you are a medical student and want a laptop that can easily transform, then the Acer Spin 3 is literally made for you. The only thing that can confuse you is its price, and it costs about $800. However, for this money you get not just a transformer, but a laptop that has a modern powerful processor, keyboard backlight and a very high-quality touch screen.
If we talk about the display, then this is the most ideal option for the student. In addition, the kit comes with a special handle that you can use for any purpose.
It is worth dwelling separately on the processor - the tenth generation Core i5 is installed here. Thanks to this, the laptop is able to easily open even such heavy programs as Adobe Acrobat Reader, any PDF viewer, all modern office programs. And he opens them in just a couple of seconds.
Specifications:
Display Size: 14 inches;
Screen resolution: 1920 x 1080 pixels;
Processor: 10th generation Intel Core i5;
RAM: 8 GB;
Hard Disk: 512 GB Solid State Flash;
Graphics coprocessor: Intel Iris Plus graphics;
Average battery life: 12 hours;
Operating system: Windows 10 Home;
Item Weight: 5.5 lbs.
Pros / Cons of the model:
A very modern and productive processor is ideally combined with 8 GB of RAM, so the user gets high speed even in very demanding programs;
Sufficiently long battery life - 12 hours, not every laptop can boast of such a parameter;
A modern operating system is installed, it will not need to be purchased additionally.
This is not the most budget option that a student would like to get, but it is worth saying that this thing is worth every cent spent on it.
Every year HP tries to improve its new models so that they are even better, and the company succeeds quite well. This model is a prime example of this. First of all, the company cares about students - those people who do not have a lot of money to buy a powerful laptop, but who also want to have good parameters in their computer. That is why this model costs no more than $ 500, and its parameters will definitely please you.
One of the most important things in a laptop is its processor. The 10th generation Core i3 processor is installed here, with the help of which excellent multitasking is provided - you can open several programs at once, and you will not notice it at all.
Its screen also attracts attention, as it has a Full HD resolution. This allows you to work at the computer for a long time and not be distracted by anything else, and your eyes will not get tired at all, which is a huge advantage over other models with a worse screen quality.
Specifications:
Display Size: 15.6 inches;
Screen resolution: 1366 x 768 pixels;
Processor: 10th generation Intel Core i3;
RAM: 8 GB;
Hard Disk: 128 GB Solid State Drive;
Graphics Coprocessor: Intel UHD Graphics;
Video card RAM size: 2 GB;
Operating system: Windows 10;
Item Weight: 4.4 lbs.
Pros / Cons of the model:
The laptop has a fair number of options for wireless connectivity;
Lightweight enough to take with you to class
A good combination of a powerful modern processor and the amount of RAM;
Due to the affordable price, it is ideal for students.
Those who have used this model for a long time note that wireless communication (Wi-Fi) is not stable enough.
However, we must also include a special mention in this comparison. The ASUS Zenbook 13 is probably, for 2022, the best laptop you can get for nursing students at a competitive price.
ASUS Zenbook 13 review
This is due to the fact that it hosts more power than any laptop on the market, unless you want to spend an incredibly unnecessary amount of money. With 32GB RAM, 1TB SSD, an amazing processor and more, it is by far the best laptop you can get for MS Office, however it might be difficult to find it actually for these exact reasons. However, you can still get great variations with 16GB RAM and 512GB SSD.
Specifications:
Display : 13.3" OLED FHD NanoEdge Bezel
Processor : Intel Core i7-1165G7
RAM & Speed : 16GB
Storage : 512GB SSD
GPU : Intel Iris Plus Graphics
Keyboard : Backlit/IR Camera/NumberPad
WiFi/Audio/Streaming Features : WiFi 6 (802.11ax) + BT 5.0
Operating System : Windows 10 Pro
Accessory : Sleeve, Adapter
Weight (lbs): 2.45
Pros / Cons of the model:
The thinnest bezels of the screen, but the display still remains full;
The most powerful processor for smooth operation;
A very good location of the keyboard, so when typing your hands will not get tired;
Large capacity storage for all your important data.
Overheating is a very common problem;
The model costs a little more than expected, but is worth the investment as it will pay off quickly.
Quick Guide: How to Pick the Best Student Laptop in 2022
Choosing a laptop is a rather responsible task, since the pandemic faced by the whole world has made certain adjustments, so now a laptop is not a luxury, but a necessity. Let's talk about some things to consider when choosing a laptop for a medical college or university student.
The display of information plays a very important role, because the student has to spend a lot of time reading lectures or working with office programs. Therefore, it is very important that the laptop display has a clear picture, otherwise the eyes will be very tired, and it will be very difficult to concentrate on learning.
Another important aspect is RAM and storage size. Since we are talking about medical students, it is worth considering that they have to run various 3D programs, and this requires some resources from the laptop. Therefore, the more RAM and storage memory the better, but it all depends on your budget.
Battery life also matters. If you have to take your laptop to class, it's important to understand that it should last the entire school day and won't turn off while recording an important lecture.
When it comes to budget issues, don't think that if a laptop doesn't cost much, it's not good enough. The market has such offers that have a small price, but at the same time have multitasking and good performance in general.
---
---
---