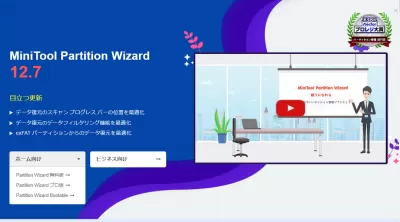 ---
---
This article introduces MiniTool Partition Wizard, a very useful software that provides various tools to manage hard drives, SSDs and HDDs. Let's see what all the details are! You may be wondering how important a hard drive is to your computer.
Remember that the disc contains all your data, programs, operating system and everything you need to use it. MiniTool Partition Wizard provides all the tools you need to maintain your hard drive. Evaluate its most important features according to the user. Be a beginner or a pro.
Installation instructions
The program installation procedure is very simple. Just click the link on MiniTool's official website and the installation will start automatically. After downloading the program, you will be guided through the installation process. You can install a free version (limited of course) and some optional add-ons. Basically, you just have to choose whether you want to install the pro version or the free version as you saw in the picture.
After installation, the software has a fairly simple interface. Interfaces are especially advantageous because they allow you to work with different processes in parallel.
The interface is very simple, but the toolbar at the top contains various tools. Each tool has its own easy-to-learn yet efficient interface. The tab system allows multitasking.
Partition and data recovery
One of the important parts of this software is data recovery. You may accidentally delete cartels or important files, but don't panic. MiniTool Partition Wizard Pro has this feature. The free version only lets you scan your disk to see what it can recover, while the pro version lets you save the files it finds. You can also scan data on specific disks or removable devices.
Data recovery tools have proven to be very efficient. Even after losing a lot of data, I was able to recover everything from images to video files to some audio tracks without any problems. I was also able to organize my files, categorize them by size and type, and make them accessible from one place. The scanning process is a little slow, but all data recovery systems are like this, but the recovered files are very good and detailed.
Advanced features
An additional feature of MiniTool Partition Wizard is that it can handle more advanced tasks. Partition management is usually a delicate process due to the risk of erasing important data. However, MiniTool Partition Wizard makes the process easier and more intuitive as the important low-level details are encapsulated and managed by the program's backend. MiniTool Partition Wizard can also access the three functions of deleting, formatting, and creating a new partition that are accessible from Windows' native app tools. In addition, it can perform various functions such as recovering accidentally deleted partitions or migrating the operating system to another media. In other words, the user just follows the wizard, and with just a few clicks, the desired operation is initiated.
Summary
MiniTool Partition Wizard has a lot of features and it's a novelty to see the complete feature set in one application.The GUI is very simple and easy, but still very elegant and easy to use. Various functions are well designed and work well. In addition to the features mentioned above, this program includes the ability to copy and paste disks or partitions. In this case, you can use the Extend Partition operation to make use of the additional disk space. Despite being free, MiniTool Partition Wizard contains many features other than its core features. If the partition is deleted, the software can also restore the partition.
MiniTool Partition Wizard Free Edition is recommended for Windows users who are looking for a partition management software that can manage their own disks and partitions simply and easily.
---
---