While during difficult time the essential business services are switching from business continuity and growth to general public consumption, the definition of essential business services can change depending on global economy but also more generally in global markets.
---
---
While during difficult time the Essential Business Services are switching from business continuity and growth to general public consumption, the definition of Essential Business Services can change depending on global economy but also more generally in global markets.
Additionally, each business category have different needs and might view other types of services as essential for their own business continuity.
In order to understand more in detail what are the Essential Business Services for various industries, we asked the community of experts for their answers.
What are the Essential Business Services in your own opinion and experience? Let us know in comments!
In your opinion and experience, what are essential business services, and how to keep them expanding?
Essential Business Services are the services that help essential business manufacturers or retailers to keep working.
For example, I am the CEO of a Freight Brokerage Company Milestime Inc. During the difficult times we stopped our work with shopping malls, construction companies, automotive companies, meanwhile we were focused on deliveries for grocery stores, agricultural companies and essential retailers that sell paper towels, masks, self care equipment etc.
So this our company is an example of Essential Business Services who help to run, help to deliver the goods for essential manufacturers and retailers in such difficult times.
One essential business service to have available for employees, especially these days, is access to trusted counseling and mental health treatment. Most companies that are in a competitive market must have employees that are not only mentally and psychologically stable, but are adept at operating past standard limits. One effective manner to motivate and enhance an employee's functioning is to allow them to have access to talk therapy where they can enhance their skills by talking about and resolving any issues they may be encountering during their workdays.
Talk therapy and counseling is no longer confined to those that only present with serious mental health concerns and other psychological impairments. Talk therapy for the business professional and/or executive is tailored to the needs of the highly-performing professional. It is a confidential activity that enhances a person's current level of functioning by providing them with an enhanced sense of psychological flexibility in order to become a more adept professional. In the business world, any level of competitive advantage that one can harness will serve them well; this includes, a psychological advantage in work performance.

My name is Dmitri Oster. I am a licensed clinical social worker, psychotherapist, and credentialed substance use disorder counselor in New York. I own and operate a private practice and agency called United Consulting Services in Brooklyn, New York. I specialize in working with higher-functioning and performing executives and business people.
In this case the precise concept of an important company differs from state to state, and from city to city. Nevertheless, the recommendations and regulations issued after the difficult times also have a lot of similarity. Clearly stated, an important company is one that offers goods or services that citizens depend on every day which might be relevant to others during this span of time. Including:
Grocery stores
Pharmacies
Medical offices
Big box stores
Convenience stores
Banks
Mail and shipping businesses
Hardware and home supply stores
Pet supply stores
Laundromats
Gas stations
Home service professionals (like pest control, plumbers, electricians, and HVAC techs)
Another approach to improve these important companies is to keep policies in effect to retain current clients, such as keeping in communication with them with an e-newsletter or having them know about special activities in advance.
At the same time, search for ways to develop your client base and get more jobs. Be sure you strike the correct mix between being able to retain consumers and attract new ones.
Matt Scott, Termite Survey
For a business to grow, it's necessary to establish an online presence and brand awareness in as many countries as possible. The easiest way to do so is to get your website translated to other languages. And to do it right, I recommend using localization services. The employees who work for translation companies are real language experts and native speakers. They not only are fluent in the language but also know all cultural aspects and peculiarities of a specific country or region. They will localize all the website content and make it familiar and suitable for a target audience.
The customers will navigate your website with ease and will trust your brand.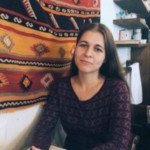 Anzhela Vonarkh is a senior content manager at TheWordPoint - a company that provides translation and localization services to individuals and businesses in more than 50 languages.
As the world's major economies have matured, they have become dominated by service-focused businesses. But many of the management tools and techniques that service managers use were designed to meet the challenges of product companies.
The challenge of business service management begins with design. As with product companies, a service business cannot last long if the offering itself is fatally flawed. It must effectively satisfy the needs and wants of an attractive group of customers.
In a service business, management must think carefully about how excellence will be paid. There must be a financing mechanism to allow the company to outperform the competitors in the attributes it has chosen.
Top management should pay special attention to the recruitment and selection processes, training, job design, performance management, and other components that make up the employee management system. More specifically, the decisions made in these areas should reflect the service attributes for which the company intends to be known.
Customer engagement in operations has profound implications for management because it alters the traditional role of the business in value creation.
The classic product-based business buys materials and adds value in some way. The enhanced value product is delivered to customers, who pay to receive it. However, in a service company, employees and customers are part of the value creation process.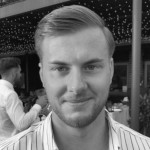 Oliver Andrews is the Owner of a company named as OA Design services. He has a passion for all things Design and SEO. Throughout his life, he has always been very creative. Outside of work he enjoys traveling, fishing, motorbikes, keeping fit, and just generally socializing with friends and family.
From our perspective Essential Business Services mean going the extra mile by meeting and exceeding client expectations, this mantra has allowed us to win and retain business since our formation in 2004 through referrals from a network of trusted intermediaries and existing clients.
Affinity Group offers a suite of Corporate and Fiduciary services to a varied client base making every relationship unique. Each service offering is essential to the clients bespoke needs and, as such, they are delivered using the expertise afforded by our highly skilled and experienced team.
Affinity operates as a cohesive Group with a democratic approach to Corporate Governance and service delivery across all jurisdictions including Isle of Man, Malta and our recently formed Cayman Island office. Our approach means we continue to expand our knowledge and experience which translates to the expansion of services to an ever growing client portfolio..
Regardless of the type of client or task at hand, all aspects of services are fundamental to a successful client relationship. By having this as the core principle for our business we are fortunate to continue to experience organic growth and business diversity.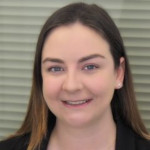 Alexandra Gardner, Director at Affinity Group, experts in professional services for individuals and corporate clients.
To run a successful business, there are many services which should be considered essential that when they are combined successfully can end in great results but also when ignored can result in failure. Looking at the successful companies I have been involved with the key to their success is often ensuring they have strong management or outsourced partners dealing with their key business areas. Some of the Essential Business Services a company should consider outsourcing for success are IT, Finance, Legal, Marketing, etc.
Basing this on one of our social marketing start-up clients, they knew they were great at what they did, they were also fully aware of their areas of weaknesses. For them to grow as a business we assisted them to outsource the essential areas where they knew they were weakest namely IT, Finance and Legal.
The choice to outsource these areas was a smart one allowing management to focus on their strengths to grow turnover to US$14.5million in three years. During that time, not only have they been able to grow turnover significantly but through outsourced partners put in place a remote IT system and cloud-based accounts system which proved vital during the difficult times.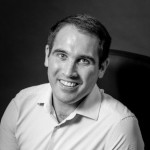 Lee Astin, managing director of Astin Accounts Solutions, an Isle of Man accountants serving clients across the world.
Essential Business Services are any type of product or service that is required to maintain the safety, health, and well being of our society.
These are typically viewed as services needed to maintain continuity of operations of essential critical infrastructure sectors and additional sectors. For instance, as a pest control company, we are classified as along with workers such as plumbers, electricians, and other service providers who provide services that are necessary to maintain the safety, sanitation, and essential operation of residences.
Various government entities may differ in their classification of essential businesses and which are allowed to continue to operate during shutdowns. However, it is critical that a business who wishes to remain functional is able to articulate how the goods or service they provide is needed for the health, safety, and well being of society.
Mike Charles, Owner, Unified Pest Control
Effective customer service is the most necessary business service companies should look into expanding through automation because there are a number of ways companies can provide quicker and more reliable customer service that makes customers feel valued and engaged front he start like chatbots and personalized email funnels.
Expanding customer service through automation will help your team save massive amounts of time screening contacts and also prevent service skills from being exclusive to one person in the department, so if they end up at a different company your processes are still functioning well.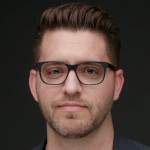 David Adler, Founder and CEO, The Travel Secret
---
---
---
---