Doing SEO for multiple countries can be difficult, especially as many countries have different languages, people are searching for different things, and language translations along with setting up the right HREF lang tags without forgetting the canonical URL, as pointed out by the experts community.
---
---
Doing SEO for multiple countries can be difficult, especially as many countries have different languages, people are searching for different things, and  language translations‌  along with setting up the right  HREF lang tags‌  without forgetting the canonical URL, as pointed out by the experts community.
Other solutions to go even further in your SEO for multiple countries strategies can be to use different domain names for each language and country, or to optimize for localized keywords.
In order to understand better the best SEO for multiple countries strategies, I've asked the community of experts for their advice, and their answers all are very interesting!
Are you targeting several countries with your SEO strategy? Which ones, how are you doing it, with which results?
However, most of these solutions are actually requiring a huge investement in time and money. The best solution, which I have adopted for my website, and brought me 75% more visits, simply by using a localized translation, coupled with proper HREF tags and by using different sub-folders for every language.
While all of my content is originally written in English, using my  translate service‌  that can translates in more than 100 languages, I managed to extend my reach. Try it for yourself and check this article localized versions, and contact me for a quote:
I do target different countries for SEO and use a few slightly different techniques to do it.
I'm from the UK, and generally I target the most popular keywords in America since it has far higher search volume. I use Ahrefs keyword tool to search for associated keywords in other major english speaking economies, such as Canada, Australia, UK, New Zealand. This helps me rank across these countries for those keywords.
I also target countries across Europe who have a high level of English (like Germany). I do it by specifically linking out to sources from their own country. For example, when referencing a country's copyright laws, I might link out to both the US and German versions. While I only write in english, I do specifically reference other countries in my articles, and in the alt text for images. I find this helps my keywords rank in different countries.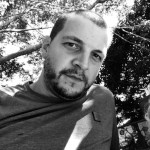 David teaches businesses and entrepreneurs the secrets to successful digital marketing. He works with clients to help them understand the basics of SEO, UX copywriting, and blogging, allowing them to increase visitors, convert more sales and transform their online presence.
Rubin Extensions is a leading online supplier of high quality remy hair extensions. We're based in Switzerland but operate 8 separate domains targeting the geo-regions of Switzerland, Germany, Austria, Poland, France, USA and Australia. We work closely alongside a digital marketing agency to help manage the SEO of each of these domains, along with a team of native speaking contractors to create content as needed. Both owners also speak Polish, German and English which certainly helps managing the content and customer service of the various stores.
The results have proved fruitful from an SEO perspective in many ways as we're able to target the local markets with more authority and trust and compete for high value keywords. Given Google's preference to rank local where possible, I believe it works to our advantage. This approach certainly comes with its drawbacks, meaning we have a lot of work cut out for us managing 8 domains.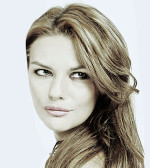 Katarzyna Rubin is the co-founder of the Swiss-based hair extension brand, Rubin Extensions. She's worked as a professional in the beauty and hair industry for over two decades, including companies like L'Oreal and Schwarzkopf. Alongside her husband, she's passionate about offering the highest standard of hair extensions to women all around the world.
I have a manuka honey site in English and French, and the English site targets the US while the French site targets France and French-speaking countries such as Canada. The main difference between the two sites is the languages they are written in, the second difference is the domain extension, .com vs .fr, and the third is the hosting, one is hosted in the UK and the other in the US, to optimize server location and geographic target location.
Stacy Caprio, Ma-nuka Matata
We are currently targeting Germany, Austria, the UK, France, Finland, and we are planning to expand the list. The strategies used can be summarized in 3 parts: language, keywords/demand, and local backlinking.
1) The most straightforward part of international SEO is the translation of content into the language of the respective country. In general, Finns search for stuff in Finnish and Germans in German. If your content is translated, it is more likely to correspond to the word used by the foreigner who performs the search. It might sound trivial, but it is the basis for any international targeting.
2) Localized keyword research is meant to discover the demand in a given country and the wording by which this demand is expressed. Even if several countries use the same language, people may talk differently about the same things. We uncover that and adjust the content accordingly.
3) Getting backlinks in local language on local sites is important, because it signals the relevance of a website in that particular country. If a French site only has incoming links from British websites, it basically means that its content is more relevant to the British than the French. If that is what you desire, good, but generally our aim is exactly the opposite.
We are targeting multi-regional SEO by optimizing things like the hierarchy of your headings, description (metadata), and img alt=> tags with country-specific keyword phrases.
Taking it one step further, I'd strongly recommending leveraging country/location-specific Schema language to further enhance and optimize your locations. For example, Schema tags such as shape and GeoCoordinate will allow you to further reinforce your targeted country within your 'country-specific' landing pages.
A lot of people make different pages of specific countries that work well.
However, there is also another way if you don't want to make country-specific pages when it comes to professional services. You can open a BLOG page and starts country-specific posts there. Optimize those pages with proper KW research, put region names in title, headings, descriptions, and content as well. Start press releases and link back to that blog posts.
Farhan Karim, Digital Marketing Strategist, AAlogics Pvt Ltd
We are targeting 4 regions by languages using Top-level domain. If you are up for targeting several countries then I would suggest you take your site in multiple languages with the proper top-level domain. The advantage of doing this is that you will find much lower competition in that region because a keyword like "Best VPN" is being targeted by many sites in the English language but will be target by few sites in the German language as Garman is spoken quite less than English. However, if you are targeting specific countries like the UK or Canada then go for ccTLD .uk and .ca. Add local content for users and get links from sites of that region. Avoid using subdirectory like .com/fr (for France region) because if your site gets penalized then your site will be removed from the search engine but if you have a subdomain which includes .fr then Google will consider it as a separate domain and will have no effect on each other. Add the href-lang tag properly on your site so that the search engine will find the respective pages properly. It will be better and cost-effective if you  hire a content writer‌  of that specific language. Implement these practices in your strategy and you will find the best results.
So we identified our key countries early on when planning an SEO strategy.
This helped us meet some prerequisites, having in-house translators for each region, and native speaking SEO specialists to assist in keyword research.
Having in-house employees allows for an easier adjustment for a higher chance of success. Speaking of results, in Indonesia, Brazil, Spain, and other locales, we managed to go from 0 clicks to 2k per day in less than 3 months.
Domantas Gudeliauskas is a Marketing Manager at Zyro - an AI-powered website builder.
We are a female run e-commerce social enterprise in the health and wellness industry. We have several years of experience with SEO and, in particular using SEO to target customers in multiple countries. In my experience, my #1 tip is to ensure that you are conducting detailed keyword research with respect to each country that you wish to target. In many cases, searchers in different countries will use different keywords to search for the same thing. This is especially the case when a country has different languages. Once you have identified the various keywords that are used in the different countries, I suggest creating evergreen blog content that will help you rank for those different keywords. It can often be a good idea to create different content focused on readers from the different countries, as this can then focus on the different keywords in question and also offer content more specific to readers in that country. You may also need to use a professional translator to make sure your content is in the right language and as professionally written as possible. By doing this, your content will have the greatest chance of ranking well for multiple high volume keywords and getting as much exposure as possible in a variety of different countries.
Megan Smith, Chief Executive Officer, Dosha Mat
There are so many activities to perform SEO and rank your website in top SERP.
1. Bookmarking
2. Directory Submission
3. Article Submission
4. Guest Posting
5. Image Submission
6. Press Release
If you want to do SEO in multiple countries there are many options like:
1. You have to search sites having high DA and great  Alexa ranking‌  according to your domain or the sites having good DA which allow free submissions.
2. Search for the article submission sites like Medium and more which allow submission on the same day.
3. The site which you're going to explore firstly check the traffic from Semrush, Ahref, Moz, etc.
4. You can go for the forum, community posting as well. There are so many sites like Quora, and you can find others as per your product and services.
5. Press Release are also a great example
All these strategy helps you in getting more traffic from different countries!!
I worked with businesses that have multilingual sites and that is the only way to do international SEO. International SEO is possible to do with a help of a translator, because you can still find the most searched phrases in any language with the same tools like Google keyword planner.
I will tell you a very insightful story from a popular e-commerce site by a jewellery designer. I was commissioned to look at their SEO and to do an audit to see how things are. It's a well known designer in Estonia who has an e-commerce site on English.
After some research, I was astonished to find that the site does not rank for a single non brand keyword in the Estonian language! Simply because their site was just in English. Being a well known brand and being located in Estonia I would think Google would figure it out, but it doesn't. Looks like you can't get any rankings unless you have content on that language.
Needless to say the site is worked on to get fully translated and will have a big boost in non brand traffic in the coming years. Something that should been made years ago, imagine all the potential traffic and sales lost.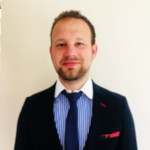 Filip Silobod, SEO Specialist @ Honest Marketing
Most of my clients will target (.ca, .com, .co.uk (or .uk) and .com.au (or .au). Normally, they will go after the english speaking countries. However, once they expand into a different language (like Mandarin or Spanish), that usually opens up the flood-gates, to well over 20 different country specific websites.
Usually, the way I advise my clients to do international SEO is this:
If you're creating a site with similar content, use the ccTLD approach and purchase the domains / TLDs you want, and then set your hreflang tags for each country you want to rank in. Ensure that you don't do machine translations and you get a localized writer from the country you want to rank in (because the algorithm and users will be able to tell fluent content vs. translated content).
For example:
example.com
example.ca
example.es
example.br
and so on.
Next, verify each domain in Google search console and register those specific domains under their relevant language tags. The content will be VERY similar in all the different instances of your sites (except maybe product offering and pricing), but you will have a strong solution to rank locally across every country. What Google will do with the TLDs and tags is serve the relevant website / language, to the people that are looking for your service or product. So, instead of having to do a geo-check (which is one some website owners do) - you can just let Google do the geo-checking for you!
My results have been mixed doing this approach. I've seen strong ranks, but lower conversions due to the lack of understanding of the localities in countries we've expanded to. For the countries where it works, it allows you to open up a new market with potentially different products and a new buyer persona!
There are a number of critical aspects to international SEO that are required prior to adjusting strategies and messaging according to local markets. You will need to choose how the website will be structured to target specific countries, usually through subdomains or subfolders. We've always found that subdomains reduce risks associated with a subdomain strategy, including the passing of authority between pages.
Additionally, ensuring that your href lang code has been setup correctly (including self referencing href lang) provides clarity on language and location targeting. Finally, on the subject of languages, it is important that content is professionally translated. Not only does this avoid any risk of spun content but also provides a greater user experience due to the nuances involved in direct translation.
Clearly a key part of an international SEO strategy is to adapt your targeting and content according to each individual market. Terminology changes between regions and buying behaviour can be drastically different. However, without the technical foundations, any SEO campaign will struggle to produce results regardless of its international targeting.
One particular instance is interesting, which is from a coupon company who targeted both Germany and Austria, despite them speaking the same language. The trick is to build separate pages and use the Hreflang meta tag which specifies both the language and the country that this page is targeted at. This means that when a user searches Google, it will identify the country that they are from and present them with the correct page for them. In this instance the coupon pages were for the exact same store but the promotional deals on those pages applied exclusively to the specific country. So the deals in Austria were different to the deals in Germany.
Of course, various tweaks and optimisations can be made to the page to mention the specific country if you would like, but the main way to achieve successful country targeting is with correct implementation of the Hreflang meta tag.
My team and I are targeting many countries, while optimizing content.
The main regions are the US, Germany, Netherlands, Australia, the UK. To make the most benefit from SEO, we launched three versions of the website: English, Dutch, and German.
Each version aimed at reaching our target audience and is separately optimized for the relevant keywords.
Despite the fact, there are keywords similar in different languages (for example software outsourcing) the content written for a particular location, for instance, the content which is written in German for german-speaking readers, ranks higher in Google due to the relevancy.
My tips:
1. First, we translate the content, then optimize it.
2. We research the keywords for a particular location, not just translate them.
3. We made the content relevant to the location we target. E.g. use relevant statistics, currency.
Thanks to this work, we get an additional 12% to our overall traffic each month, despite the fact this optimization is not the task we focus all our efforts on.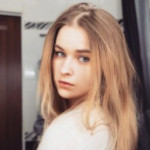 Juliya Mankovskaya is an avid Digital Marketing Manager at Daxx with 3 years of experience. She is passionate about Marketing, SEO, IT, and modern technologies. Currently, Juliya is responsible for SEO, Content Marketing, SMM.
We ensure we target different countries using multiple language sub-folders, eg /us/ for a US-specific website, and /fr/ for a French-specific website. This gives our sites the best chance of ranking in each country, as we have dedicated URLs for each language. We also then ensure we build custom sitemaps for each sub-folder, and upload them to their specific Google Search Console property where we also enable the correct geo-targeting. To prevent cannibalisation we add href-lang tags onto each page to inform Google of the website set-up. If we target countries that sue the same language then we also try to create unique copy so it's not being reused.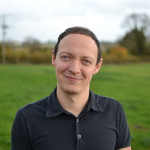 Founder of Hike, an SEO tool that's built specifically to help small businesses and startups do their own SEO.
When it comes to SEO for multiple countries, You should consider identifying your primary competitors in the selected country. Apart from this, you need to determine which keywords they are ranked for in your target countries and you'll be able to select the best ones to use for your SEO. You should use domain vs. domain tools such as SEMrush to get your life easier to find valuable keywords. It allows you to compare yourself against your competitors' domains in terms of common and unique keywords.
After getting valuable keywords ideas, you need to consider creating content in the local language. It will help your brand to engage with local customers.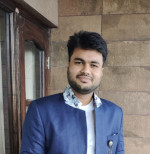 Incrementors is a Digital Marketing agency that provides a wide range of services from SEO, Web Development, Web Design, E-commerce, UX Design, SEM Services, Dedicated Resource Hiring & Digital Marketing Needs!
We thought a lot about this while trying to marketing [Screpy] all over the world. It is difficult to develop a different SEO strategy for each country. That's why we had to do a general SEO strategy. We decided that the most effective way to do this was to get different backlinks from each country. It was really challenging but it was worth it. After a point, backlinks start to increase spontaneously and return from countries you never expected start to come. Now, visitors from almost all over the world come to our website.
As a second way, we had to do direct marketing. The best way for this was LinkedIn and forum sites. We found our target audience from these platforms and started making offers that might interest them. We gave discount coupons, free memberships, etc. The places we wanted to receive the most visitors were the United States and European countries. And the top five countries where we receive the most visitors right now United States, India, Turkey, the United Kingdom and Germany. Almost exactly as we wanted.
---
---
---
---