Creating a podcast is a great way to increase your brand visibility, to share your knowledge or to get to talk to interesting guests and share your conversations with the world, and is even one of the many ways to make money online through free digital marketing strategies by getting a large enough audience, although most successful podcasts were created with a clear mission and passion for what they are doing, before trying to monetize their creations.
---
---
How do you start a podcast?
Creating a podcast is a great way to increase your brand visibility, to share your knowledge or to get to talk to interesting guests and share your conversations with the world, and is even one of the many ways to  make money online   through free digital marketing strategies by getting a large enough audience, although most successful podcasts were created with a clear mission and passion for what they are doing, before trying to monetize their creations.
But how to create a podcast and become successful with it? While my own podcast,  International Consulting podcast   is based on talking about topics I'm interested in regarding international business matters with interesting guests that have something to teach me, and hopefully will interest other persons that myself, and share the podcast video on Youtube, the podcast audio on  Anchor.fm   for free that will itself share my podcast on other services such as Spotify, PocketCasts, Breaker, RadioPublic, Google Podcasts, and Apple Podcasts, and the audio transcript on my websites to reach a larger audience through search engine organic traffic, other experts have different opinions.
Nevertheless, most of these opinions have one thing in common, that it is important to be consistent and to care about podcast quality, above all matters.
What is your own podcast? Let us know in comments and tell us which expert tip helped you the most.
What is your ONE tip to create a great and successful podcast?
Robert Brill, LA Business Podcast: Just start. Work through the challenge of starting
My one tip for creating a podcast is to just start. Work through the challenge of starting, with the urgency of starting, which will allow you to sort through all of the nuances of the technology, setup, and format. This is different from planning because there isn't accountability in planning. Starting means looking for a framework that will allow me to get the podcast live, warts and all, and in doing so you face the urgency of the project. Without the urgency it's much easier to push it off because it's uncomfortable to start something new, develop a creative endeavor, and put it out into the world for people to judge.
Robert is the CEO of BrillMedia.co, an Inc. 500 advertising company, and host of the LA Business Podcast.
LA Business Podcast
Alex Darke, No-Budget Filmmaking Podcast: make the tech frictionless
As with all content creation, consistency is a huge factor not only for audience retention but for a podcaster's own productivity. My one tip to create a successful podcast is to make the tech frictionless. What I mean by that is take the time, in the beginning, to set up your podcast area and system so that you can sit down, hit a couple of buttons, and be recording.
If possible, set it up in such a way (perhaps using something like a Rodecaster Pro) where you can run straight through the episode, adding in the intro, music, and other elements live, so that you limit (or possibly eliminate) the post-production time for each episode. Doing so will make the creation of the episodes much more convenient and allow you to spend more time on the creative and business aspects of your podcast.
Alex Darke is an Emmy-nominated filmmaker, creator of Filmmaking Central, and co-host of the No-Budget Filmmaking podcast, a podcast about the art of making films no matter how small the budget.
No-Budget Filmmaking Podcast
Tatsuya Nakagawa, Specified podcast: get really clear on why you are starting
Get really clear on why you are starting a podcast. Is it to create a media business? Is it to learn new things? Is it to help grow your existing business? Your goal will dictate your strategy and tactics.

I am the host of a podcast on C-Suite Network, called Specified. The Specified podcast interviews leaders who have overcome adversity, built massive organizations (zero to $100 million+) and made an impactful change in the building materials and coatings industry.
Specified podcast
Madison Catania, Wildcast: prepare, and when you're prepared, prepare some more
Prepare, and then when you think you're prepared, prepare some more. Whether you're recording solo, with a co-host, or with a guest, it never hurts to overprepare. In fact, I would say you can't be overprepared. While to the listener, a podcast can seem like a naturally flowing conversation or interview, there is often more work that goes on behind the scenes that anyone could anticipate. I would say: prep a list of topics, articles to speak on, fun questions to ask. The more, the better!
Madison Catania, Podcast Producer
Mick McKeown, Pennovia's Finishing School: write a plan before you push the record button
When I first started my podcast, Pennovia's Finishing School, I would always find myself getting caught on my thoughts throughout the recording or getting off topic very easily. The best tip I can give anyone for podcasting is to write a plan before you push the record button. If you aren't a person that does well reading notes line for line then make bullet points that will keep you on track! This will save you the time and effort of having to record multiple times to get what you want from your podcast.
McKeown, owner and founder of Pennovia, a consulting and coaching firm located in Washington DC
Pennovia's Finishing School
Jacquelyn Son, Host of Glow Radio: speak on topics that you are truly passionate about
My ONE tip for creating a great and successful podcast is to speak on topics that you are truly passionate about. When we first started the podcast, it was a great creative outlet for us but as time continued, we became too concerned about making it into a business and things began to get stressful. We stopped creating content that we personally enjoyed and became too focused on creating content that we thought other people wanted.
It's important to have a balance of discussing topics your audience wants and also things you enjoy as well. Your podcast is allowed to grow and transform with you as you move through life, but make sure you do it because you love it and not because you want people's approval.
Glow Radio is a podcast hosted by lifestyle Youtuber and health & wellness enthusiast, Jacquelyn Son. You can expect raw and unfiltered conversations around wellness, self care, astrology, relationships and career. Tune in and be empowered to become your best self mentally, emotionally and physically. It's time to manifest your dream life!
Glow Radio
Caitlin Pyle, Work-At-Home Heroes podcast: focus on target audience by telling different stories
One of my best tips for creating a successful and engaging podcast is to focus on my target audience by telling lots of different stories. I believe this is such a powerful way to connect with my audience and inspire them to reach their goals since people empathize with stories. I like to ask my guests a series of questions, and I cover the struggles that they went through, as well as what steps they took when they decided to take action and how them taking action changed their life. Since my podcasts focuses on working at home, I like to feature guests who hold a variety of work-at-home careers so that my listeners who want to work from home will know that almost anything is possible!
With a passion for proofreading and the freedom it brings, Caitlin Pyle Owner & Founder ProofreadAnywhere.com Winter Park, FL
Work-At-Home Heroes
Teyjaun Russell, The Red & Yellow With Teyjaun: write out your topics - just three topics
I have recently started a podcast that is now on episode 3. Right now, the best tip that I would give to someone just starting out is to write out your topics. If you write out your topics then you can stay on task. I know it's hard when starting a podcast, the overwhelming task of talking about a subject with the possibility of running into a tangent. that is why it is important for anyone who is creating a podcast to chart out a simple list of subjects for them to talk about.
My recommendation is just three topics. Why three topics? not only is it a starting point but you may just realize you had more to talk about on the second subject rather than the first and now your episode has a run time of sixty minutes. But because you wrote down your topics, you'll end up finding the topics that you're comfortable in and the ones that stretch your thinking. Remember, the people listening to your podcast are there for you and if you're confident in the subjects that you planned, they will be confident in the information you bring to them.

Teyjaun is the CEO of Courage Media Group LLC. He is a second-generation entrepreneur and second-generation college student currently attending Old Dominion University. By trade, he is a graphic designer and motion designer. At 21 years of age, he founded his own multi-media business that creates websites, logos, and more for organizations of all kinds.
The Red & Yellow With Teyjaun
Loretta Breuning, The Happy Brain: I invite guests who say things I want my audience to know
I invite guests who say things I want my audience to know, so they hear the message coming from different people rather than just me all the time. My podcast is The Happy Brain. (HappyBrainPodcast.com) I invite guests who have really understood my books and applied the method in my books, and or professionals who apply these ideas in their work. Listeners begin to understand their power over their happy brain chemicals.
Loretta Breuning teaches people about the brain chemicals that make us feel good. She's Founder of the Inner Mammal Institute, Professor Emerita of Management at California State University, East Bay, and author of Habits of a Happy Brain: Retrain Your Brain to Boost Your Serotonin, Dopamine, Oxytocin and Endorphin Levels.
The Happy Brain podcast
Fab Calando, Ask the Right Questions: interview your target audience
My co-host and I are on the verge of publishing the 50th episode of our sales and marketing podcast. That's as of this writing, but I've learned so many things. There are a million articles on the tactical side of starting one - the equipment, software and everything you need. So that's easy.
The one big tip I would give regarding starting a podcast is - interview your target audience. Ask your guests about anything else related to what they do and their success. There are two reasons this works so well - people love hearing about others in the same position as them, so the content speaks to them. Two, you get to speak directly to your target audience - you'll become an expert in the field. While business development is not the primary goal, some guests and listeners might even become clients.
I would advise taking time to adapt each episode to different social platforms to help distribute and promote the show.
This show is for B2B salespeople, marketers, executives and business owners who want to learn the real tactics and strategies that the best in the business are using to grow their businesses today. We share some behind the scenes experience and offer up exclusive conversations with world-class sales professionals, marketers and business owners. We bring you real lessons from the people changing the game in current sales and marketing today.
Ask the Right Questions, The Sales and Marketing Podcast
Christine Maziarz, Your Empty Nest Coach: Speak directly to your listener
One tip I love to share with new podcasters is to speak directly to one person in your listening audience. Not by name, of course, but whenever possible, choose a singular greeting such as Hello, friend rather than Hello, friends. Most of the time, your podcast will be listened to by one person at a time, and this is a great way to make them feel a bit more special. Why make them feel like part of a crowd when you have the opportunity to communicate directly to them? My favorite podcasts do this, and I use it on my own.
Coach Christine, is the host and producer of the Your Empty Nest Coach podcast. She guides mothers who are nervous about the empty nest ahead. An empty nest success evangelist, Coach Christine guides her clients from freaking out to feeling freaking awesome.
Your Empty Nest Coach
Zev Brodsky, Beyond The Perimeter Podcast: Don't be afraid to ask for feedback
Don't be afraid to ask for feedback, it a key aspect of creating a successful podcast. Without asking for feedback, you don't know if your podcast is interesting or how it sounds to listeners. Ask for feedback from your family, friends and close colleagues on both the content and the sound quality of your podcast. I recommend sending your podcast to some of your favorite podcast hosts to see if they will give you some honest feedback. Getting different feedback from friends and colleagues helps you fine-tune your podcast.It goes a long way to improving your show. while not all feedback will be great feedback, you will learn from your mistakes and adapt them to your next episodes.
By day, Zev is the Content Marketing Manager at Perimeter 81. By night, he is a taco enthusiast and the host of a security podcast.
Beyond The Perimeter Podcast
Yassamin Fate, The Yassamin Fate Podcast: show up consistently with a new episode
Podcasts are not a sprint, but a marathon. In order to create a successful podcast, one must commit to CONSISTENCY. To show up consistently, minimum once a week, with a new episode. The world of podcasts is competitive, and the only way to survive the competition is ensuring you have consistent new episodes. Consistency gains trust from your listeners, and trust is the key to having listeners tune in week after week.
My name is Yassamin Fate, I am a business coach, and I help new coaches book out their business & create 5 figure income months.
The Yassamin Fate Podcast
Tim Cameron-Kitchen, Exposure Ninja: if you're bringing on guests, be picky
If you're bringing on guests, be picky. You'll probably have a lot of people pitch to come on your show, but if they're not a good fit for your audience or they don't have anything relevant to share, you'll lose your audience to other shows that are better-curated. Just remember that you're competing against the world's best shows for your audience's ears, and EVERY SINGLE ONE is free. So you need to be genuinely good enough to compete. Don't let that put you off, but at the same time don't be lazy about it.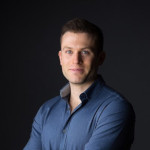 Tim Cameron-Kitchen is the founder of the remote digital marketing agency, Exposure Ninja. As a Digital Marketing expert, Tim works and consults with businesses in every imaginable market around the world helping them to improve their business and reach their true potential.
Digital Marketing Podcast by Exposure Ninja
Abby MacKinnon, Profesh Podcast: consistency is key to podcasting
When it comes to podcasting, consistency is key. When we first started Profresh Podcast, we had 'seasons,' and we took (sometimes long) breaks in between season launches. This proved to be detrimental to our listenership - as soon as we picked up major momentum, we took a break and our numbers dropped off when we relaunched the next season. It's better to find a realistic schedule that you can stick to and do so without taking large breaks.
Profresh Podcast is about throwing out the workplace rulebook and inventing the office culture of your dreams.
Profresh Podcast
Sam Brake Guia, Brains Byte Back: consistency gives the image that you are a professional
My one tip is consistency. When people start podcasts they often create a lot at the beginning and then quickly die down. If you want a podcast to be successful you have to publish consistently. This could be once a week or even once a month, it doesn't matter. Consistency is important because it gives the image that you are a professional show and your audience knows when to expect your next show.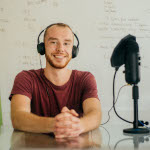 The weekly podcast looking at how our brains, psychology, and society are impacted by the ever-evolving technology that surrounds us. Every Monday we bring you the best stories and guests from around the world relating to technology, psychology, and society.
Brains Byte Back
Jackie Kossoff, Millennial Success Stories: passionately believe in your podcast's mission
If you passionately believe in your podcast's mission, not only will that shine through on each episode, but you will be more willing to do what it takes to grow your audience. When I first started, I could not have predicted that it would become one of the most influential podcasts for millennial women entrepreneurs. However, I did believe in my mission: Showing the world and young women everywhere that we can create our own success. We can pursue our dreams, and we can start now.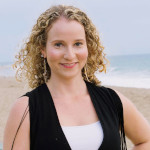 Jackie Kossoff is a Marketing Strategist & Success Coach for fellow entrepreneurs building their own marketing agencies! She is an Amazon Bestselling author, host of the Millennial Success Stories podcast, and also runs a full-service Facebook Ads & marketing agency. When she's not working, she's probably reading, writing, watching history documentaries, or traveling to historic sites in Europe.
Millennial Success Stories
Norman Farrar, I Know This Guy: be consistent with quality marketing and expectations
I think the most important thing about a podcast is to be consistent. By consistency I mean be consistent with the podcast the quality the marketing and your expectations.
It takes time to grow a podcast organically unless you already have a huge following. You can easily grow fake subscribers or downloads but at the end of the day they're just fake. I want people coming back who want to listen to my content and engage with our social media.
For the last 30 years I've been able to develop a diverse network of people from all walks of life and all walks of business. My network is by far my greatest asset.
I KNOW THIS GUY... Podcast Episodes by Norman Farrar AKA The Beard Guy
Alesia Galati, Two Sisters And A Cult: create content that your audience wants to hear
It's hard to pick only one because I talk so frequently about the top three things you need to have a successful podcast. Since I can only choose one, my top tip to have a successful podcast is to create content that your audience wants to hear. So often as podcasters (or content creators for that matter), we create content that we think our audience needs but they don't enjoy it because it isn't what they are looking for. Creating engaging content will take your podcast to the next level because that will give you organic growth.
But how do you create engaging podcast content your audience wants to hear? Here are some quick tips! Ask your audience what they want to learn about. You can do this on social media or sending an email to your list. Search Pinterest or Google for ideas. This is great for those just starting out or who have smaller audiences. Search for your keywords and main podcast topics to see what kind of content comes to the top. Look at your statistics often. This will help you know if a certain topic resonates with your audience and you can create similar content.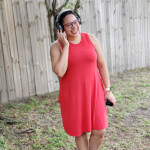 Alesia Galati runs a full-service podcast management agency. She helps consultants launch and maintain lead-generating podcasts. She lives in sunny North Carolina with her husband, two small boys, and a rescue pup. You can find her either working, hiking, chasing her kids around, or watching Star Wars with her husband.
Two Sisters And A Cult
Mike Donnell, Wisdom by WESA: relevance of the topic and credibility of the guest count
For the podcast hobbyist, playing with technology is fine. For the podcaster creating shows for a specific audience, especially for an advertising supported or corporate sponsored show, it is the relevance of the topic and the credibility of the guest(s) that count. Focus on that or no one will listen.
Wisdom By WESA
Helen Croydon, The Media Insider: start a podcast because there is a gap for your knowledge
Start a podcast because there is a gap for your particular knowledge or angle. Many people start a podcast just because they want a platform to talk generally about their expertise. But the digital market is so saturated you need a consistent and unique format which your audience derives value from. For example, if you are a careers coach, don't just talk about general career issues. There are already loads on the market for that. Could you interview CEOs about their best hiring stories?
I started my podcast, The Media Insider with a clear idea of what I wanted to create – interviews with editors and journalists to talk through the regular 'slots' in their publications and what makes a story to fit them. I don't want them to talk about media trends, or their personal careers – there are loads of chat-based media podcasts out there already for that. I wanted to create practical media pitching advice because there was a gap for that.
Helen Croydon is founder of Thought Leadership PR, specialising in raising personal profiles of CEOs, entrepreneurs, authors and academics. She is a former journalist with a 15 year media career, and a three-time author. She hosts The Media Insider Podcast, featuring interviews with commissioning editors and journalists about what makes a story.
The Media Insider
Brian Haney, That's My Financial Guy Podcast: consider thy audience
People launch podcasts for a variety of reasons. Most of them do so because they have something to say and podcasting is a wonderful medium to communicate your message to a large audience. Others use them to leverage a business or highlight a special area of expertise. Setting up a podcast is also easier today than it ever has been. However, with so many out there, what separates the good from the rest is the market development necessary to gain an audience. TIP: Consider thy audience – It may sound like a simple question, but ask yourself, "Who is your audience?" Who are your trying to reach digitally to start building meaningful connection? In our practice, our market research identified key demographic synergies that would align with a podcast. The people we are trying to reach already listen to other podcasts and are frequent social media users. We recognized a clear need to become more of an influencer on social media, and the podcast was an obvious tool to accomplish that. However, if the people you are trying to communicate with don't normally listen to podcasts, then you need to find out what medium would reach them best.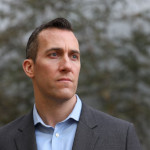 Brian Haney, Founder, Vice President, The Haney Company
That's My Financial Guy Podcast
Jonas Bordo, Rent Matters: let your guests' voices shine through
My tip for creating a successful podcast is to let your guests' voices shine through. For my podcast Rent Matters , I hoped to provide a platform for renters to share their experiences and provide advice for those that may be looking to rent in the future. I have had the privilege of interviewing several renters from diverse backgrounds, each with their own attention-grabbing tips and anecdotes. Each interviewee possesses their own unique personality, letting your guests' voices shine through creates an authentic and genuine tone that cannot be scripted or staged. Although it is important to provide guidance and direction to your guests, there's no telling what remarkable stories and rare insights they may share if you let them speak freely. Open and honest dialogue allows for a more personable conversation between you and your interviewees that will captivate your listeners. If you are looking to begin a podcast or improve upon a preexisting one, begin by looking for a diverse array of guests, and let their voices provide an engaging and delightful experience to your listeners.

Jonas Bordo is the CEO and Co-Founder of Dwellsy, the free residential rental marketplace that makes it easy to find hard-to-find rentals.
Rent Matters
Robin Madelain, Rank Soldier: Branding is a must: suggest a good name
Whether you are a people's person or looking to connect with spectators with some substantial content, a podcast can help you with a great start.
Whether someone is a beginner or a pro, they must choose a topic that falls under their area of interest. Many may share the same interests like you, so do you stand out as an exception? Ready yourself with unmatched information. Branding is a must; it's your muse so suggest a good name, a sub-niche and a well-defined logo. Wear your thinking cap always, plan your content sincerely; it is a video or an audio podcast, is it going to be a weekly or a regular schedule, how much would be the time duration etc. Keep a close tab on the tools that can enhance the audio, editing or the record quality of the podcast. A solid website can bring feedback in the form of ratings and monetizing the same can bring the difference.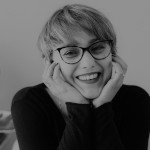 Robin Madelain, Content Outreach Executive
Mike Sheety, That Shirt: learn how to communicate well
Most people would advise you on how to improve on your filming or editing techniques, or how to get better equipment. While those are all valid points, and they will help you a ton, I think that everyone should also focus on one fundamental tip. Learn how to communicate well.
As a speaker in a podcast, and in some cases even a moderator, you will need to have the ability to squeeze interesting information out of your guests and to create interesting content time and time again.
This means that a considerable amount of your efforts should be aimed towards improving your communication style and presentation. Learn to be attentive, to ask better questions. Find ways to mask your reactions like anger or surprise. Most importantly, learn to prepare.
This means doing research on your theme, researching your guests, and thinking about and writing a potential list of questions and highlights of your podcast.
As a host, you will need to lead the podcast to its conclusion, and you will need to develop the ability to lead and guide your speakers in a way that rounds the story well and keeps the viewers interested.
Remember to be genuine, to prepare, and to ask questions. Don't be afraid to contradict and go against your guests, though. This might seem stressful, but if you explain yourself well, it will gain you your viewer's respect.

My name is Mike Sheety, and I'm running a custom shirt design service called That Shirt, with years of experience in dealing with clothing of all kinds.
Nikola Roza: make sure you get found, do basic SEO with the podcast entry itself
The best podcast in the world is useless if no one listens to it.
My one tip for creating a successful podcast is to make sure you get found. In other words, do basic SEO with the podcast entry itself, and then with each episode going forward.
An it's easy too. For example, iTunes and Google Play are search engines. They rely on keywords to surface the best podcasts whenever a user types something in their search bars.
So as a podcast owner make sure you include your target keywords in title, sub-title and description. This will definitely help you get found more in search.
Also, make sure you optimize the same way your individual podcast episodes. The added bonus here is that if you have podcast episodes transcripts (you should) those will get indexed too and they're always full to the brim with relevant keywords.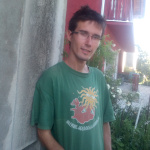 Nikola Roza blogs about SEO and affiliate marketing, and how to combine the two to become successful online. If you want to become a successful affiliate marketer, make sure you heed his sage advice:)
Simonas Steponaitis, Hosting Wiki: Avoid Commercial
While one of the goals of your podcast is to build your brand, be careful not to turn your show into an advertisement. If people wanted ads, they would include a commercial. You know that your listeners are in the mood for personal edification. Don't push them away by trying to trade your goods.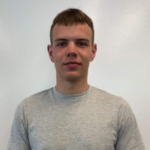 Simonas Steponaitis, Marketing Manager at Hosting Wiki
Paul Chittenden: Start by interviewing people who are lesser-known, then trade-up
My one tip for creating a podcast is to trade up. When you are just starting out, it will be hard to get guests because you do not have a large audience. Start by interviewing people who are lesser-known, then trade-up.
Utilize the people you've already interviewed to get a bigger name. Also, ask them for referrals if they know someone of interest. The person you are interviewing wants to leverage your audience, but a portion of their audience will also follow you. Utilizing this technique, you can quickly go from nobody to big player in podcasting.
Consultant helping business owners become business icons.
Ricardo Flores, The Product Analyst: listeners need to hear real opinions or insights
Be authentic.
We all know podcasters spare a generous amount of their time brainstorming ideas for their podcast, but no matter how witty or good the topic is, what listeners need to hear is a real person talking their opinions or insights and not someone who's trying to please their audience with everything they are saying.
When someone has listened to numerous podcasts already, they will be able to determine whether a speaker is speaking in their authentic self or they are just speaking what they think the audience likes. A podcast is a space where people share their insights about a certain topic or share stories and what makes it interesting is that you know a human being is speaking on the other end of the line and not just a robot reading a piece.
Do not be afraid to share personal stories and incorporate your personal insights into your podcast as long as it will be a lesson for your listeners. Through this, they will be more hooked to listening to your next episodes.
Always be yourself, not your best one, just your self.
Ricardo Flores, Financial Advisor, The Product Analyst
Rameez Ghayas Usmani, PureVPN: create engagement by introducing pre-podcast series
The first big mistake that companies commit is that they dive into podcasts straight away. First, you need to create engagement by introducing pre-podcast series. Your first hurdle would be to get people to show up in your podcasts and you can only do that by engaging users through emails or pre-podcasts.
If you want more audience engagement then you need to Co-host your podcasts with established guests. Having multiple hosts not only helps you have more email addresses to promote your podcasts but also helps you to share awareness of your podcasts on multiple social channels.
Influencer marketing is all in rage for marketing purposes, make sure to collaborate with influencers who will help you to share your registration page or podcast link to their communities and larger audience.
Rameez Ghayas Usmani, Digital Marketing Executive
List of interesting podcasts to follow
LA Business PodcastNo-Budget Filmmaking PodcastSpecified podcastPennovia's Finishing SchoolGlow RadioWork-At-Home HeroesThe Red & Yellow With TeyjaunThe Happy Brain podcastAsk the Right Questions, The Sales and Marketing PodcastYour Empty Nest CoachBeyond The Perimeter PodcastThe Yassamin Fate PodcastDigital Marketing Podcast by Exposure NinjaProfresh PodcastBrains Byte BackMillennial Success StoriesI KNOW THIS GUY... Podcast Episodes by Norman Farrar AKA The Beard GuyTwo Sisters And A CultWisdom By WESAThe Media InsiderThat's My Financial Guy Podcast
---
About the author - Yoann Bierling
Yoann Bierling is a Web Publishing & Digital Consulting professional, making a global impact through expertise and innovation in technologies. Passionate about empowering individuals and organizations to thrive in the digital age, he is driven to deliver exceptional results and drive growth through educational content creation.
---
---
Explore Your Business Potential: Discover Our Range of Transformative Courses Today!
Unveil the power of knowledge with our diverse array of courses, from Operational Procurement in S/4HANA to SEO essentials. Elevate your expertise and drive success in your business ventures.
Get your course
---