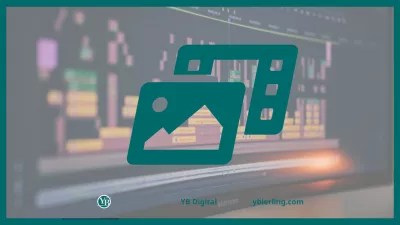 ---
---
Making movies yourself can seem like a daunting task. However, if you use the right tools for this, you can get an amazing effect. There are many video ad makers and apps on the market that allow you to create videos yourself. Some of them are paid programs that require certain skills. And it allows you to create films for free and, interestingly, does not require any special skills or knowledge. All you have to do is read the instructions and use the free movie making tools.
The best free video editing software, which video ad maker to choose?
Promotion is one of the most important ways to attract customers. The more interesting and complex the advertising material, the higher its attractiveness for potential customers. Promotional films are an example of such marketing solutions. Unfortunately, it can be very costly for an agency or professional to produce a professional promotional film. The solution may be an innovative video ad builder offered on the Internet.
Make Quality Advertising Videos – YouTube Advertising
Why use dedicated video recording apps?
Before we get to our list - you might be wondering why you should invest in a separate video recording app at all. This solution has many advantages.
First, the movie recording tool allows you to create and edit videos without renting a data plan or buying expensive equipment. It's just easier and accessible to everyone.
What's more, video recording apps are great when you want to quickly post content to social media. After all, most platforms today are connected to them in one way or another, and as such, quick video sharing on social media can significantly increase its reach.
It is also important that many of these applications offer their services for free, which distinguishes them from computer programs. The possible fees are low and definitely pay off.
So let's get to work! Here are some of the best video ad maker apps.
InVideo
This program is easy to use and offers many possibilities and templates. You can create short intros, presentations, short brand commercials, long films, and more.
Key features of InVideo:
Quickly create short videos for social media using ready-made templates
Video templates are available in 3 sizes: square, horizontal, vertical.
Ability to create videos from articles, blog posts.
You can also create your own video from scratch.
More than 1000 ready-made movie templates.
Animations - can be added to elements at the beginning, middle and end of a video.
Finished overlays.
Masks that shape videos into different shapes.
Own branding: logo, corporate colors, font.
Tariff plans:
Free: all program functions and video export up to 60 films per month with a watermark.
Professional plan: 100 templates, movie license, no watermarks, 1080p resolution.
Business plan: 300 templates per month, automatic text-to-speech function, 10 branded templates, movie length up to 15 minutes, up to 60 videos per month.
Bottom line: each part of the work is divided into scenes, which allows you to clarify each element. The base of available materials is huge. From forms, stickers to music and videos. We can also add our own files.
FlexClip
Why edit a movie from standard materials? Just import it from your computer and after a while it will appear in the program. Here  FlexClip ‌  will immediately open the clipping window (although you can also do this later). The bottom of the screen is the timeline, that is, the timeline that represents our movie. At this level, we can cut out individual segments (files) and arrange them in the correct order. When you're ready, just export your movie to a file. Simple, very much so.
Examples of FlexClip functions:
Operates on a web browser and does not need to download any software.
Rich animation elements can be added to the video.
Millions of free media resources.
Powerful video editing tool for video editing, trimming music, adjusting picture, changing aspect ratio, filtering effects, dubbing and adding watermarks.
Works with built-in online recorder.
Bottom line: FlexClip Video Ads Maker is free. The training is not too difficult.
Youtube Video Builder
Recently, a new product from Google has appeared on the market, allowing you to create films for free. The Youtube Video Builder tool available on Youtube allows you to create short promotional videos for free. It was created for hobbyists and companies who want to prepare their own promotional material in the form of a film. The tool allows you to use a variety of templates, so everyone can find something for themselves.
As already mentioned, the tool is free, but in order to have access to it, you need to fill out a form requesting a beta version by clicking on the link. The movie generator does not require video footage. It creates animations from photographs and other elements such as graphics, logos, etc. This allows you to create a promotional movie without having to shoot a video.
Why Use Youtube Video Builder?
Although you can create a short promotional video of 6 or 15 seconds with Youtube Video Builder, it also has many advantages. There are several reasons for using this tool. These include, among others, the following facts:
you don't need to know how to dub movies,
the program is free,
anyone can use it
you don't need to shoot footage,
you do not need to have specialized hardware or software,
allows you to save on marketing services.
To summarize, Google's video ad maker for creating short video ads can be an interesting solution if you are planning an ad campaign such as a Youtube ad.
Promo.com: create engaging videos in minute
With plenty of templates available, easily customizable through their online visual tool, Promo.com is one of the easiest solution available to create beautiful and engaging Facebook video ads or Instagram video ads.
Simply select the template that best fits your business target, and customize the text and branding to resonate with your audience – in a few minutes, you'll get a video ad ready to upload on your favorite social network.
You can also upload and include your own videos to better customize your videos, and add an outro with your branding to drive conversions to your business with a few clicks.
5 best video editing software
How to make a home video? The Internet provides many solutions. The best video processing software allows you to quickly combine amateur clips into an engaging movie, ideal for presentations at a family gathering, for example. Here are the best video editing programs available in our opinion.
In this era of ubiquitous availability of high-quality video recording devices, that is, of course, smartphones, the need for processing them is greater than ever. Each of us probably has dozens of different types of more or less random phone entries. What if we decide to do something else with them?
In all these cases, programs that are easily available on the Internet or even directly in the operating system will come to your aid.
Windows Movie Maker
This simple video editing application has been included with Windows for years. With the premiere of the 8th and 10th editions of the system, Microsoft officially ceased its support and removed programs from the list of programs available to the user. Windows Movie Maker is alive and well. You just need to launch the Photos application to access it. Starting with the 2018 update, it also includes a simple video editor very reminiscent of Movie Maker.
In it, we can edit the movie by placing clips and images on the timeline, generate transitions between scenes, add music and simple animations. Then just add a title screen and all the subtitles and you're done!
This is probably the simplest solution listed here, but it is available to everyone on Windows.
iMovie
An alternative to Windows Movie Maker for those using macOS. Apple owners can download iMovie for free from the built-in app store. It won't be available immediately on the newly installed system, just go to the App Store, enter iMovie and download the app.
This simple but most functional editor will allow us to assemble scenes in the expected order, add effects and transitions, and various types of animated subtitles. This will also allow you to perform color grading and change other recording parameters.
Like Windows Movie Maker, it is a fairly simple program, but at the same time affordable and functional. Its operation should not be difficult for any computer owner.
In short, this is a program in which you can view, create and edit videos. iMovie is distinguished by its intuitive interface, but all the tools in it can be attributed to a professional editor. This is a great ad editing app for you.
Lightworks
Lightworks, in addition to simple editing, will allow us to create and add various types of special effects that are usually only available in expensive professional software. It also allows you to preview your changes in real time.
Of course, we get more functionality at the cost of more complexity. It will take a little longer to master Lightworks than with simple programs, but it can pay off!
Movie Maker Online
Movie Maker Online, in turn, is a fully Internet-accessible solution. To use it, we not only do not need to pay anything, but also search and download any software on our computer. All you need to do is go to the Movie Maker Online website, download the clips we need through it, and we will do all the editing through the browser.
For this type of tool, Movie Maker Online provides quite extensive functionality. It lets you fully edit and edit on the timeline by adding title cards, transitions and effects. It even provides its own database of free images and music for free to use.
The only major drawback of this solution is the large amount of aggressive ads displayed on its site.
DaVinci Resolve
As with Lightworks, here we are dealing with a tool with which you can get almost professional results. DaVinci Resolve is available in both paid and free versions. The latter offers slightly limited options, but for the average user, it will still be extremely wealthy.
First of all, in addition to editing in the program, we can perform full color correction of the recorded materials. The program offers a wide range of options and allows you to work with any resolution - even up to 8K.
A definite disadvantage can only be high requirements for the equipment. Owners of weaker computers may experience some inconvenience. However, this is the price we pay for the versatility of this tool.
In conclusion, how to choose a video ad constructor?
Making movies yourself can seem like a daunting task. However, if you use the right tools for this, you can get an amazing effect. There are many video ad makers and apps on the market that allow you to create videos yourself. Some of them are paid programs that require certain skills. And it allows you to create films for free and, interestingly, does not require any special skills or knowledge.
All you have to do is read the instructions and use the free movie making tools.
---
---
---
---