---
---
Taking your business internationally on the Internet usually not only means making your website available everywhere, allowing for worldwide delivery, and avoiding things such as country blocking that must be bypassed by using  a VPN‌  when you are abroad, but it also mean making your content indexable by Google and other search engines in local language, and therefore searchable by potential customers.
But what is the average  translation price‌  to expect, and is it worth it?
We have asked the community of expert, and most of them are agreeing on one thing,  a translation‌  usually is expensive, and takes times, without always being able to bring a good return on investment.
This is why we have created the good  translate service‌  that translates 500 words in one language for US$1, or translates 500 words in all 103 other Google languages for US$10, all this done instantaneously using the  translate instantly‌  functionality of our own tool, allowing customers to come up with  a translation‌  of million words in more than  hundred languages‌  in the blink of an eye.
But before getting there, see how the other websites have managed their own translations - and sometimes how much they paid, with prices more than twenty times more expensive than our translation tool, for example $35 for 800 words, or $75 for 1000 words, while our website has  been translated‌  for $1 per 500 words instantly, allowing us to reach a large audience that would never heard of us if it wasn't translated at all in their language.
Are you also using  a translation‌  service? Let us know in comment your experience.
Have you translated your website in other languages? If yes, in which languages, how did you get the translation, how much did you pay? Was it worth it, would you like to translate in more languages, what stops you from translating in all possible languages?
We have paid for select translations of some of our articles in the languages of Korean, Mandarin Chinese, and Spanish. The cost for translations services for which we paid est. $35 per 800 words which appears reasonable but can quickly become quite expensive . We would love for our website to have broadened translation into more language but besides the economic considerations we also found locating high quality translation professionals difficult. Some of our key articles we very possibly will translate in the future if we can find translation professionals we trust at a reasonable cost.
Brian Ma is a real estate broker in Flushing, NY and the owner and proprietor of Flushing.com a website devoted to the diverse community in Queens, NY..
We decided to embark on the translation of our website aiming to reach new customers in new markets. Even though 98% of our customer base speaks Spanish (Florida, New Mexico and Latin America) or are located in Spanish speaking countries we felt the real decline on traffic (and translation orders) coming from those locations starting mid-March. Being  a translation‌  service ourselves, we did the translation work in-house and one of our full time developers took care of the technical side of things.
Today our site is available in English and Spanish, as the core of our team speaks those 2 languages. Translating the site into more languages such as Mandarin is not that hard, however this would require from our side to have chinese staff either remotely or on site, so until we do, we are happy to offer our website in the two languages we are certain we can provide a fast and reliable customer service experience.
As of today, after close to 2 months of having translated our website we are seing close to a 60% growth, both in traffic and quotes, which confirms that having translated our website was one of the best decisions we could have made during these trying times.

Andrés Bohórquez
I've run multiple blog sites and we've had some of our articles translated to Spanish. We chose Spanish because it's one of the top languages in the world and our analytics show that we have a significant amount of traffic coming in from Latin America. I'm not fluent in the language myself so I went into Upwork, posted a job ad, and after screening applicants for a week, hired a translator for $15 an hour. Her rate was pretty steep but her credentials, and most importantly, her work made it worth it. She had a degree in Linguistics from a prestigious university in the UK. She could also speak and write professionally in five languages. On Upwork, she had a 5-star rating from previous clients and a 100 percent job completion rate.
She spent all of two months translating the top-ranking blog posts from our different websites. The translated articles helped drive even more traffic to our blog sites and allowed us to become relevant in areas where people spoke mostly Spanish. I don't think we'll be translating our content to any other languages anytime soon as this one only broke even and we feel other language may be less profitable. A tip I have is to implement this strategy slowly and only translate your top pages with the highest traffic. This way you are following the 80/20 rule and are in profit.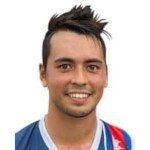 Allan Borch is the founder of Dotcom Dollar. He started his own online business and quit his job in 2015 to travel the world. This was achieved through e-commerce sales and affiliate SEO. He started Dotcom Dollar to help aspiring entrepreneurs create a successful online business while avoiding crucial mistakes along the way.
I am doing SEO for a airport taxi company in Paris who are targeting English clients around the world. Once they got enough traffic for English queries they wanted to target Spanish clients since Spanish are the second most visiting tourists to Paris and Disney after UK.
So what I did is we put a job ad on Upwork.com for Spanish translators. and within one day we received more than 20 applicants. So I carefully checked each portfolio and interviewed a writer who lives in Spain.
After going through his samples I was happy and hired him immediately. So what I did is I sent him each page of our website for translation and instructed him not to just translate, first the read the English meaning and rewrite in Spanish so we can get better quality.
I paid 0.02 for each word.
Yes it is worth because since I doing SEO for this client there is massive competition in English but in Spanish there is less competition and my client ranked within six months and able to recover all translation cost within six months too.
Yes client is planning to translate in more languages like Italy and German.
What stopping to translate in all languages is budget, since we have more the 200 pages client need budget around $2000 for each language.

SEO specialist in Sri Lanka, providing SEO, PPC, Google Ads and all digital marketing services.
We have our About Us page translated into 4 languages - Hebrew, Russian, Chinese, and Spanish (in addition to English, which our entire site is in).
For the first 3 languages I, Tal Paperin wrote it, as I am fluent in a number of languages. For Spanish I asked a friend to translate.
It was absolutely worth it. We would have done the translations even if we had to have paid for it because we work in International Sales & Consulting. We need to show that we are cosmopolitan, and since we work with, and want to attract clients, from a number of countries, we need to be available for people to learn about us in those languages.
Even if you are looking for clients who will be working or talking to you in English, since most international business is done in English, it's more comfortable for people to get to know you in their native tongue.
KSW Solutions
Currently, our website is in two languages, English and Dutch. Website translation is necessary for today's time because it provides opportunities for your organization to connect with a large audience across the globe. *Also, according to a recent survey, it has been found that 73% of the people more likely to buy products or services from a website available in their native language. *Translating your business website into other languages is the first step to reach out to millions of potential customers or clients who will be able to understand your products or services you offer on your website. This also helps to establish faith and credibility in your brand and enhance your global reputation. Moreover many businesses not yet fully embracing website translation, this brings great opportunity for you to go one step ahead from your competitors. The translating website also leads to a rise in search engine visibility and generates more revenue.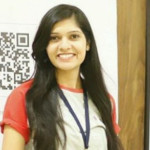 Ayushi Sharma, Business Consultant, iFour Technolab Pvt Ltd - Custom software Development Company
Building a website from the ground up is a time-consuming process that took me a few months before I had an SEO-optimized site for my business.
Into Spanish. I outsourced the Website translation to an external contractor. The company we hired worked on the translation for a month and charged us $7200. That included not just the translation, but additional edits and proofreading.
It was worth it, as our company was looking for ways to expand into the Spanish market. As such, we had to have our services and any other website info translated into Spanish.
For now, we are not thinking of translating our website into other languages, but this might change in the future given the fact that we have many requests from emerging markets like China and India.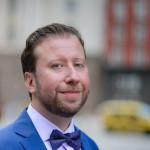 Christian is a content strategist at Clarity Wave. He has worked as a journalist and is passionate about music, concerts, and coffee. In his spare time, he loves to attend art exhibitions.
The website URL that we translated is www.euro-accounting.com. We translated this in French, Spanish, Polish, Chinese and Russian!
The cost was affordable and each website varies depending on pages and amount of content. It was worth it for this client as they were able to assist with clients from all these countries and provide information in their native language.
The company we assisted are accountants, and being worldwide they are able to communicate with all their current clients and potential clients.

Kieran
I have been doing lot of event-based websites and I make money through Google Ads. I have been actively engaged in optimizing websites on regular basis and I am doing that full time. One time, one of my websites was ranking respectively on first page and first position for Spanish server. Now, knowing my audience that all of them are Spanish people and having my website content in Spanish language would really help me gain their trust and they are likely to stay on my page. It was the event of happy new year and realizing that real time traffic could go high, I had to make a decision whether I want to translate my website or not. I had several options to translate few pages. First, I could contact several Spanish writers from Fiverr and make them translate the content for me.
Or I can use translation service from Weglot. It is like Add-on for all the platforms whether it be Wordpress or Shopify. The plan that I had selected was Business which was about €190/Year. If I have to use their service again, then Yes I would use it. Their service helped me translate my page for potential Spanish audience and it helped me gain the trust of Spanish people when I needed. Whether I would use their service again or not depend on my need. Their prices are bit expensive that's the only thing which would stop me from buying.

Aditya Vyas
In mid-2019, Calculated Traveller Magazine, with financial assistance from the Government of Canada's Canadian Heritage Fund, began incorporating Chinese language content into their travel website to reach Chinese language readers worldwide. Since the founders of the website Mary and Raymond Chong are of Chinese Canadian descent, this made sense culturally.
Using professional Chinese translators to capture the nuances of their English travel stories and WPML Multilingual Plugin to implement the language online, it has been a slow ongoing process. The bulk of the costs have been labour-related. At this time, there are no plans to add additional languages other than English and Chinese.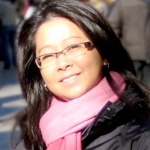 Mary Chong is based in Toronto, Ontario, Canada. An award-winning travel writer / world cruiser and founder of Calculated Traveller, when not working as a freelance graphic designer, Mary is either travelling with her husband Ray or planning the next big adventure.
My law firm is based in South Florida where we have a very large Spanish speaking market. I pay $75.00 per 1000 words of translated content. At first, I had the translations written in proper Spanish as used in Spain. However, I soon realized that there are different dialects for different markets. It is extremely important that the translator understands the target market the translation is being written for. For example, the Spanish translations on my website are written for Latin American Spanish speakers rather than Spanish speakers from Spain. The proper translation is not necessarily the best translation. The translator must understand that type of keywords that are most effective for the market as there are several ways to say the same thing.

Prosper Shaked, I am a trial attorney and the owner of The Law Offices of Prosper Shaked located in Miami, FL
---
---
---