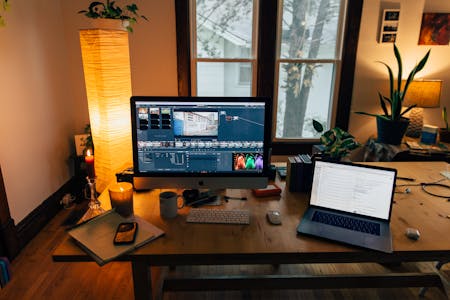 ---
---
There are many options available to advertisers when it comes to running video ads on YouTube. Among these are Pre-roll, In-stream, and Linear formats. In this article, we'll go over each of these types to find the right one for your brand. You can use one or all of them to get the most impact and return on your ad spend. Read on to learn how to make the most of your video ad campaign!
In-Stream
In-stream video ads are an excellent cross-screen experience, but they should be tailored for the destination screen. Whether it's a mobile device or desktop, it's important to tailor the video to the audience's viewing experience. While TVCs feature a wide array of characters, In-Stream video ads should be focused on a small number of characters to make the experience as engaging as possible. For example, people on mobile devices are likely to be more interested in advertisements that are less cluttered and use smaller screens.
In-stream videos have a number of benefits, such as increasing brand recognition. Moreover, they are powerful conversion tools. In-stream ads typically incite viewer interaction and elicit an immediate response from the viewer. These ads are less competitive than outstream ads, because they are tied to a popular publisher's content. Therefore, they're a good choice for boosting user engagement. And if your video content is already popular and relevant, you don't have to worry about your audience skipping the ad.
Non-Linear
Non-linear video ads appear concurrently with video content, running in a side-by-side fashion. They can be image overlays or product placements within the video content. These types of ads also combine text, rich media, and video, and can be delivered in a variety of ways. A non-linear video ad can appear as a video overlay, text, or HTML code. For instance, an ad that is positioned on the top or bottom of a video could be a text or graphical banner, a button, or a video overlay.
Non-linear video ads run for five to fifteen seconds and cover up 20% or more of the video content. These ads are less intrusive than their linear counterparts, as they don't interrupt the video content. However, they aren't always as effective as non-linear video ads because they may not be as attention-grabbing. Often, non-linear videos are more intrusive and may cause viewers to click away before they're finished watching the content.
This type of overlay ads can also be placed at no cost on your own videos using some specific video players, if video content creation is something you are willing to do yourself. Otherwise, it still is a great way to advertise your products on other creators content.
Pre-roll
Mobile viewing has reached a tipping point, and mobile views and impressions now outnumber desktops. More importantly, people spend more time on mobile devices than any other device, especially on social media. More than six out of every ten  social media users   use their phones for social media, and that percentage is growing. As such, it's imperative that your ad campaigns include vertical pre-roll video. Here are some reasons why.
The most important part of a pre-roll video ad is its creative. It should engage the audience and reinforce brand awareness. By focusing on a creative introduction, the audience will remember the advertisement, even if they do skip it. A Harvard study found that ads that evoke a sense of surprise had more success capturing attention than those without. Most people don't seek out advertisements; they are looking for content or entertainment, not an advertisement. Therefore, you have to stand out from thousands of pre-roll video ads to catch their attention.
Linear
Non-linear video ads are played before the content and are less effective than linear video ads. While they don't receive as many views as linear ads, they do provide a constant visual of a brand or product during a video viewing session. They can include a CTA and an option to perform certain actions like registering for a newsletter or finding a store. Linear video ads can be used to complement other forms of advertising.
Linear video ads are also known as in-stream videos. They play before the main video content rolls and are therefore considered prime time. While non-linear video ads can be skipped, linear video ads require viewers to view the full content before they can continue. As a result, linear video ads can be very effective for a variety of verticals and use cases. Among the most common examples are beauty brands, sports, edtech, and real estate domains.
---
---