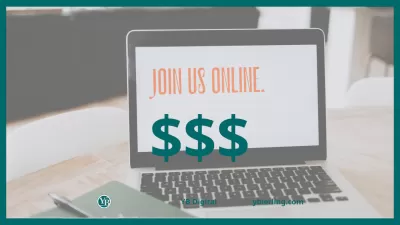 ---
---
A website is a place where you can publish detailed information about your business and services, contacts and details, and so on.
A link to the site can be specified in business cards, in advertising, in catalogs and search engines. It is easy to publish information on the site that cannot be placed in any other form of advertising. Therefore, the idea of buying selling websites is a great prospect for growing your business.
The main purpose is to view information. The web page contains text, graphics, audio and video content that will be of interest to the audience.
Selling or buying a website is not very difficult nowadays. The best marketplace for websites is determined by the number of transactions made through it, as well as by the feedback from users who share their experiences. This article provides a quick overview of several marketplaces.
Flippa has been on the market for many years and is a marketplace where individuals and business owners buy and sell websites, online businesses, and other digital real estate.
On Flippa, sellers sell their interesting projects, and the site greatly simplifies this process. Flippa is the link between sellers and buyers, which optimizes deal negotiations and transactions.
In order to start working with Flipp, first of all, you need to go through a simple registration. By having an account on this site, you can start listing websites and other digital real estate for sale. To secure the entire process of buying and selling, the site provides for a simple identity verification, it is passed by all users - both sellers and buyers, at the time of registration.
Understanding the Escrow Process & Requirements
Before listing a business or website for sale, you can evaluate digital real estate using a special free service from Flipp. This check does not take much time, but at the same time it brings a lot of advantages - the seller will know exactly how much his website is currently worth, and will be able to decide exactly whether it is worth selling now, or you can wait a little, improving some indicators.
When selling on Flipp's website, it is important to remember that you should not overstate the price, it is better to indicate the one given by the rating system within the site. This simple action will prevent potential buyers from scaring away your ad.
Pros / Cons of Flippa:
Verification of each user during registration;
There is a free evaluation of digital content, which allows you to get the deal at the right price;
You can sell not only a website, but also an online business.
When selling, you should take into account the price that was obtained during the free check of digital content - you will not be able to overcharge the price at your own discretion.
With MotionInvest, you can profitably sell and acquire profitable websites. The company was founded in 2007 by people who would like to sell sites, but could not find a sensible platform for this. This is how the MotionInvest project appeared - it was developed by people and for people.
One of the advantages of MotionInvest is that you can sell your website directly to the company within 48 hours. This is beneficial if the seller urgently needs money and does not have time to communicate with buyers. In addition, MotionInvest offers a fair market price and does not charge any sales commission directly to the company.
It is profitable and safe to buy sites at MotionInvest, since the company has a comprehensive algorithm for checking objects for sale. Thanks to this, the buyer can be sure that after purchasing the website, he will not "fall" and will not stop making the same profit as the old owner.
MotionInvest, in addition to the reliability of the transaction and the quality of the digital goods offered, can offer high-quality technical support, which is ready to help with any questions that arise. Support can help the user who bought the site to translate the monetization of the site to the new buyer data.
Pros / Cons of MotionInvest:
The site was created by people who tried to sell and buy sites before such resources appeared. Therefore, when creating their company, they took into account all the nuances that they encountered. Thanks to this, their website provides as much as possible all the details related to the sale and purchase of digital real estate.
Comprehensive algorithm for checking the resources being sold.
Websites are selling very quickly
The site multiplier is usually high, the earnings are more than 3 years
Multiple websites available
Telderi is not just a website for buying or selling digital real estate, it is a whole specialized exchange created by Russian specialists in this segment. Telderi definitely inspires confidence, since a fairly large number of transactions were carried out through this exchange, in which both parties were satisfied with the cooperation.
In order to start working with the Telderi exchange, as in other cases, you need to register and create an account. To pay for services on the resource, you can link wallets of services such as WebMoney or Yandex.Money. To start participating in auctions, you need to deposit one hundred rubles, this amount will be a collateral. If the transaction is completed in your favor, then this amount will become available on your account, and they can be fully disposed of.
WebMoney — Universal Payment System
There are no problems with finding a website or domain on the Telderi exchange, since the site is intuitive and you can figure it out without any additional instructions. Perhaps some users have a question, what will need to be done when the deal is completed in their favor? But there is nothing to worry about here either. First of all, you will need to pay for the purchased site or domain, and then an instruction will come, which will contain information on how to re-register a domain for a new owner, as well as other nuances.
Pros / Cons of Telderi:
In addition to web sites and digital real estate on this exchange, you can even buy and sell groups and accounts in various social networks, as well as domains.
Telderi prices range from the cheapest to the most expensive - everyone can find what they are looking for at an attractive price.
For the Russian market only
Most websites are .ru domains
On BlogsForSale, you can buy or sell profitably an online business or a well-thought-out blog on any topic. Working with this site significantly saves time, since the creation and promotion of a site from scratch can take more than one year. In addition, the sites and blogs that are sold on BlogsForSale have their own visitors and subscribers, and this also brings a steady income.
Setting up and creating the site itself takes a lot of time and financial costs, and no one can guarantee that the site will work and make a profit. BlogsForSale only sells sites and blogs that have been tested and evaluated by experts, so there is no doubt about their profitability. The buyer receives a full-fledged website with the original content already posted.
You can save tons of time with BlogsForSale. Website development implies either specialist knowledge in this area, or the involvement of third-party specialists, such as, for example, website designers. Their services cost a lot in the modern market.
Pros / Cons of BlogForSale:
In addition to web sites on this resource, you can sell high-quality blogs filled with original content. Blogging topics can be absolutely any.
Websites and blogs for sale are thoroughly checked by specialists, which allows you to discard low-quality digital real estate.
This site is very often compared to Flipp, but it should be understood that this is not the same thing. There are far fewer sites for sale on Empireflippers.com than on Flippa, however this is due to some facts. Empireflippers.com does not sell so-called beginner sites, only serious, high-income sites can be found here. This is also due to the fact that the site's specialists carry out the most deep and high-quality check of each resource.
It should be understood that such painstaking work is not done for free. Empireflippers.com takes a very good percentage of a successful deal, but at the same time it is a well deserved payment for a decent job. There is also a nuance regarding the communication of a potential buyer with a seller. Since the company is reputable in its niche of services, it tries to do everything possible to ensure that its customers remain completely satisfied. That is why, in order for a potential buyer to write to the seller, he needs to make a refundable deposit of 5 percent of the proposed transaction. In this case, the amount does not expire, if the transaction did not take place, it can be used again.
Pros / Cons of Empireflippers.com:
The best digital real estate available on this market is on sale at this resource.
If a really high-quality resource is being sold, you can get simply cosmic sums for it.
There are no negative reviews about the company.
Due to the fact that a painstaking manual check of each object offered for sale is carried out, the price for the services of this company is simply exorbitant, although on the other hand it is worth it.
A small number of sites for sale. This is due to the fact that, firstly, not all sites are tested, and secondly, many website owners want to place ads on different sites in order to sell faster. This will not work with this resource - the digital resource should be posted only on this site.
ExchangeMarketPlace.com is a major marketplace for buying and selling digital businesses. On the site there are advertisements for the sale of sites in completely different niches, including even sites with a space theme.
The system at ExchangeMarketPlace.com is designed in such a way that, first of all, the seller posts an advertisement for the sale of a business, which cannot be edited, or deleted and re-posted. The business itself is very carefully checked by the ExchangeMarketPlace.com team, and only after that the advertisement can be seen by a potential buyer. In addition, you can conduct a free site assessment, but this does not mean that you need to specify it for sale. The seller can either increase the cost or decrease it - at his own discretion.
As soon as a potential buyer of a digital business is found, he can immediately chat with the seller in a private chat. It should be noted that the data in it is encrypted, this prevents information leakage to third parties and intruders. If, after communicating with the seller, the potential buyer is still interested in the deal, he sends the seller a purchase offer. The seller agrees to it, then the money is credited through a special secure system. After payment, ExchangeMarketPlace.com specialists help the buyer to securely receive his business, and the seller to receive their money.
Pros / Cons of ExchangeMarketPlace.com:
Data encryption in private communications on the platform.
A free evaluation of the site is available, but this does not mean at all that the seller should post an advertisement for the sale at this price. It can both increase and decrease.
The posted announcement cannot be edited, nor can it be deleted or republished.
If web designing is not your thing and you don't want to waste time in project management getting your customized site done, an even better option is get an e-commerce optimized and beautifuly designed Shopify or money making dropshipping website on BeBiggy.
Their websites marketplace include ready to use dropshipping websites that you can buy and use right away, or you can even order from these specialists a customized site, in case your business plan includes some specific designs or functionalities.
Pros / Cons of bebiggy.com:
Optimized Shopify / dropshipping websites
Customization possibilities
Starters websites with no traffic yet
In conclusion: what is the best marketplace for flipping websites?
Thus, it is impossible to say unequivocally which resource from the ones presented in the article is the best. Each platform stands out from the rest for its advantages, so when choosing it, you should clearly understand your goals and objectives.
---
---
Explore Your Business Potential: Discover Our Range of Transformative Courses Today!
Unveil the power of knowledge with our diverse array of courses, from Operational Procurement in S/4HANA to SEO essentials. Elevate your expertise and drive success in your business ventures.
Get your course
---