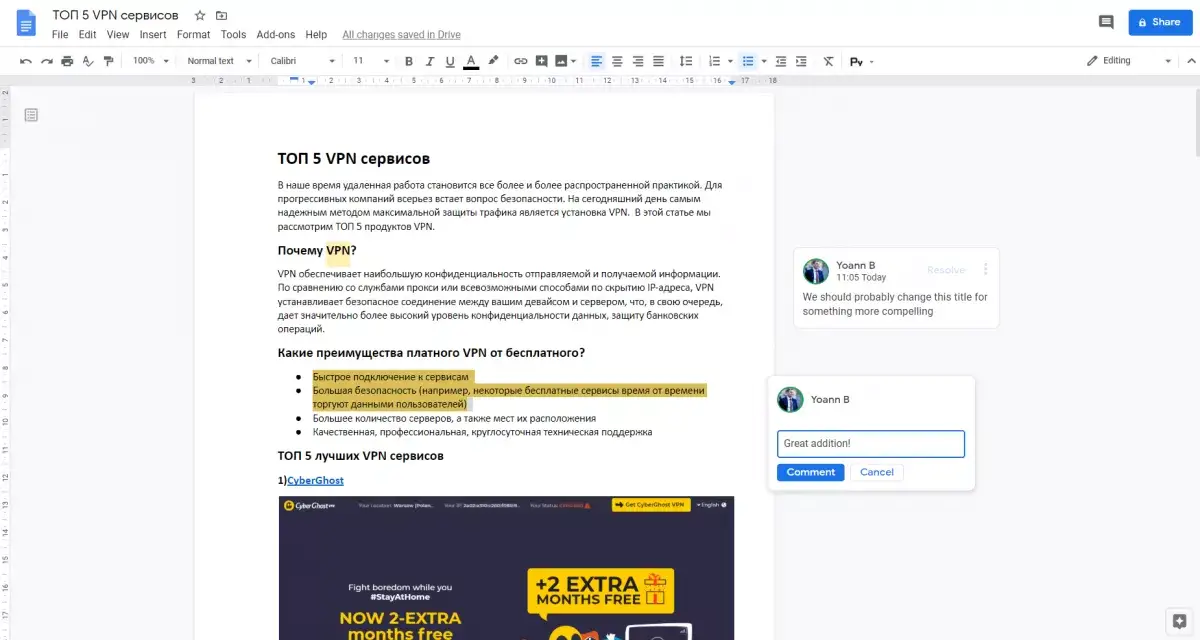 ---
---
We're all familiar with Google's Chrome browser, Gmail, and Google Drive with all the free apps within Google Drive. Google Workspace is essentially the paid version of Gmail and Google Drive, with more functionalities offered, and is targeted to business customers.
In this article, we'll give you a run-through of Google workspace review and how to use Google workspace dashboard - see also how to create a Google Workspace account with discount‌ in our other article.
What is Google Workspace
Google Workspace is a cloud-based office solution‌ for team businesses. While most run only online, some apps also can be used when offline.
More than just office software such as word processors, spreadsheets, and presentation slides stored in Google's cloud servers, these apps enable online team collaboration. There are also other apps and tools included in Google Workspace which are listed below:
Google Workspace‌ tools include:
Gmail
Google Drive
Google Meet (video conferencing)
Calendar
Chat
Google Doc
Google Sheets (spreadsheet)
Google Slides (presentation slides)
Google Forms
Google Site (website hosted on Google domain)
Google Keep (notes and todos)
All of these apps are also available on mobile, Android, and iOS.
Google Workspace Plans
In the basic plan, known as the business start plan, Google Workspace only offers storage on Google Drive at 30 GB per user. For Google Meet, there is a limit of up to 100 Meet participants for the starter plan.
For the intermediate plan, known as the business standard plan, the cloud storage offered in Google Drive increases significantly to 2TB per user. For the standard plan, Google Meet has a limit of up to 150 Meet participants.
For the higher paid plan, known as the business plus plan, Google's cloud storage increases to 5 TB per user. Google also offers an even higher plant to business enterprise customers, which package is customizable. Google Meet in this plan has a maximum of 250 Meet participants.
Each person that has an email with your company is considered a user and is charged a fee, depending on which plan your company is on. However, alias emails such as [email protected] are linked to an existing user and are free, and not charged as an additional user.
Who Should Use Google Workspace?
You may think that Google already provides free Gmail and Google Drive with apps such as Google Docs, Google Sheets, and Google Slides, so why should you pay for something that can be had for free?
As an individual who has little need to store information, work-related information, or as a freelancer, perhaps the free version of Google Drive and Gmail is sufficient for you.
For teams, however, even in small teams of two or three people in an organization, keeping work-related information and data in a paid cloud is a more secure option. Google Workspace also has more functions than Google's free version. Google Workspace is especially useful for teams that work remotely where they can still collaborate in real-time by using Google Docs, Sheets, and Slides. Real-time edits can be seen by team members, and all edits can be seen by their revision history. These apps can also be used when offline.
Other collaboration tools include Google Meet for video conferencing, calendars, and more. Google Workspace can also be used with  Microsoft Office ‌  Word, Excel, and PowerPoint in Google Drive. Some people prefer these apps as they have more powerful functionalities than Google's apps. Google Workspace also Integrates with other third-party apps such as Customer Relations Management (CRM) which can be found in Google Workspace marketplace.
A business or company that signs up with Google Workspace can use a custom domain name instead of using gmail.com so that it appears as an official business.
How to Use Google Workspace Dashboard
If you are already familiar with using Google's free version, then accessing the google Workspace Dashboard is familiar to you. Just access it via your Gmail to get to all of the apps. This is for all the users in a team that has signed up with Google Workspace.
To collaborate on Google Docs‌, Sheets, Slides, or Forms, simply click on the blue share button and select the team members' access roles to either edit, comment or view. Team members will receive an email inviting them to collaborate on the file.
How To Assign Tasks in Google Workspace Dashboard
Via Gmail
Working in teams means that some people are assigned certain tasks, and roles and adhering work deliverables to a planned schedule. This can be done easily in Gmail.
First, you need to create a Space for your project‌. This can be done by scrolling to the left side of your Gmail, and somewhere below your inbox, there's a plus sign for Spaces. Click on the plus sign, and name your project space.
Second, invite your relevant team members that will work on the project.
Third, name the task, and select the due date.
Last, once your team members accept your invite to this particular project Space, you can now select which team member in that project Space to assign the task to.
Google Workspace is also available on mobile, Android, and iOS. Their Chat and Space functions are available in Gmail mobile at the bottom of the mobile screen. Files can be shared in a project Space, do edits, and discuss in the same project Space window via Chat. This way, the same topic can be holistically viewed, from discussions, task roles, and files. You can also discuss this in a live video meeting. Just click on the Meet icon in the project Space, and members of the project Space can join the meeting.
Via Google Docs
You can also assign tasks via Google Docs‌. To do so, simply highlight the sentence that you want to assign the task to another team member.
Then click on Add Comment button (the plus button) in Google Docs' menu.
To select the person to assign the task, first type in the plus button (+) and then the name of the person. Once the right person's name comes up, then select it to confirm. That's it.
Admin Console In Google Workspace Dashboard
The administrator role‌ has full-scale authority over all his or her team members' user access. This includes assigning emails, what apps each user has access to, and granting or limiting data access to each user in different regions.
Hence, the Admin Console‌ in the Google Workspace Dashboard has more features and apps than the regular users of Google Workspace.
These features include:
Add/Remove Users
Manage device
Configure security and settings
Additional apps
Billings
Domains
Reports
Devices
Data migration
Groups
Organization units
Devices
The admin role is the most powerful role in all of the team members of a company using Google Workspace which all the settings are determined by the admin using the Admin Console in Google Workspace Dashboard. Admin can assign how much storage each user can have, what groups and organization units they are in, and so on. The administrator also determines what additional apps can be
The admin role also can decide to increase the company's storage limits, within the Admin Console Google Workspace Dashboard, although Google may charge additional fees. The admin can also monitor and limit each user's storage amount.
The administrator can also choose to import third-party apps to be used inside Google Workspace and decide which users can have access to them. Such apps include apps such as CRMs and e-signing apps.
How to set up Google Workspace
Register an account‌ and use the setup wizard in Google Workspace to configure your setup.
If you choose a new domain name, Google will provide domain registrars that they partner with for a seamless setup.
Add other users to your account by setting up their new email addresses.
However, if you want to use your existing domain name, you need to do some additional steps.
You need to prove to Google that you own the existing domain by adding a TXT record to your DNS records. Lastly, you need to add MX records to set up your email. The process is slightly more complicated for non-tech savvy people if they want to use an existing domain name.
Google Workspace Pros and Cons
All tools needed for a small business
Easy to set-up
Good for remote team collaboration
Custom company email in Gmail
Integrates with  Microsoft Office ‌  (Word, PowerPoint, Excel)
Google Docs, Sheets, and Slides can work offline
Incorrect formatting when importing from Microsoft Office
Only works in the Gmail mailbox
Less powerful than  Microsoft Office ‌  (word processor, spreadsheet, presentations)
Bad customer support
FAQ on Google Workspace
1 - What is the difference between Google and Google Workspace?
Google Gmail and Google Drive is the free version and Google Workspace is the paid version for businesses. The free version has limited functionalities and cloud storage size whereas Google Workspace, the paid version, has more functions and larger cloud storage and additional collaboration tools such as Space where you can assign tasks to team members.
2 - What is the difference between Microsoft 365 and Google Workspace?
Microsoft 365 is built for the desktop first, and then with additional online capabilities, whereas Google Workspace, is built for online usage first, with cloud storage, and then only some offline abilities.
3- How do you get to your Google Workspace Dashboard?
For an ordinary team member of Google Workspace, the dashboard is accessible via Gmail, whereas for an administrator, the access to the dashboard is via https://workspace.google.com/‌
4 - What do you need to access Google Workspace?
You can use the Google Chrome browser on your desktop for the best performance. Workspace is also accessible via mobile, Android, and iOS. You can also use a Chrome notebook to access your Workspace, as long as an internet connection is available. Offline functionalities of Workspace are limited to Google Docs, Sheets, and Slides for editing only.
Alternatives to Google Workspace
Microsoft 365 is the  Microsoft Office ‌  with cloud storage. The key difference is that Microsoft 365 office apps are built for the desktop but with the additional storage capabilities on Microsoft One Drive. To use Microsoft Word, Excel, or PowerPoint, you would need to install the software on your desktop first before being able to use it fully. However, with the new version, there is an online version of Word, Excel, and PowerPoint, although these have limited functionalities compared to the desktop version.
The main strengths of Microsoft are the capabilities of the office software. Serious authors who write volumes of manuscripts would not find as many functions in the Google Doc version of the word processor. Similarly, serious bankers would only be able to create robust financial models on Microsoft Excel and not on Google Sheets.
However, Microsoft 365 is based on legacy software that started 30 years ago, Microsoft Office, when the internet was in its infancy and remote work was non-existent. Hence, Microsoft 365 was built with a full collaboration in mind, hence does not have the live editing capabilities that Google Workspace offers.
WPS Office has the same feel and looks as Microsoft, with almost as many of Microsoft's capabilities, as it is primarily a desktop-first solution. WPS Office is owned by Kingsoft, a China-based company Apps include WPS Writer, WPS Spreadsheet, and WPS Presentation. WPS is free to use, but the apps come with ads and it cost $30 to remove the ads. WPS Office also has a cloud storage solution.
Apple Office Suite
Apple Office Suite is For Mac and iPhone Enthusiasts. Apple also has a word processor, spreadsheet, and presentation slides called Pages, Numbers, and Keynote. However, the main drawback is that is not at all compatible with Windows and Android, so collaborating with other team members who d not use iOS or Mac is just a barrier.
Conclusion
Moving to Google Workspace‌ should be a seamless experience for most team members, as Google Workspace‌ is similar to the free Google Drive and Gmail, but with the added functionality of team collaboration in the Workspace's pace' area where group chats, assigning task roles, and editing files with tracking history, can be done in separate spaces based on projects. Google Workspace‌ has a free 14 Days Free Trial for businesses who want to try out Google Workspace‌.
---
---