---
---
All businesses start small. It is not that one fine day a gentleman gets out of bed and is awarded a huge, successful business. It takes time, effort, and extreme dedication to convert an idea in your head into a full-blown pillar of success. Whether big or small running a business is in itself a tremendous feat. The whole process requires a lot of detailed planning. The execution is a very critical part of running an entire business. The level of risk associated with this act is high, the industry is so uncertain that one can never be sure what the next challenge will be. Over the years industry, experts have developed focused tools to help businesspeople all over the world analyze their environment and plan accordingly to avoid making the wrong move. One wrong
move can cost a business a huge amount of resources and time to recover. Some of these include Porter's five forces model or the SWOT (strengths, weaknesses, opportunities, and threats) matrix. These matrixes are examples of a few tools in the literature that came into existence as the value of preparing for a dynamic market space became more and more inherent.
The most profound change that has taken over the market space for businesses is the advancement of online platforms. In the world we live in today, one can expect to find every single type of businesson the internet, located in any corner of the world. Whether you are looking for a tailoring service in Pakistan, an alternate school in China, or  Air Conditioner maintenance companies in Dubai,   the search is located at the tips of your fingers. One Google search will provide you with hundreds of options to choose from. With the speed at which online businesses have taken over, it is only smart to assume they are here to stay. The growth metric shows that for any business to survive it is important to have an online presence. The scale of your business does not matter; whether big or small delving into online business strategies is of the utmost significance.
1. Develop a strategy for Content Marketing
A core practice that businesses today need to integrate with their marketing strategies is to use content marketing strategies. This does not just refer to increasing your  Search Engine Optimization   efforts but rather has more focus on creating content that is relevant and attractive to the consumer. This is why this strategy, in particular, involves the need for consumer group study; where it becomes necessary to gain specific insight into the target customer groups so we know exactly what type of features and services will attract them enough to convince them to purchase the product.
2. Work on Search Engine Optimization plans
Bringing the technical condition of the site in accordance with the requirements of search engines. Collecting the most complete semantic core for the resource and working to improve the visibility of the site for key queries. Indexing as many important pages of the site as possible by search engines.  Search Engine Optimization   is a mandatory component of small business online strategy.
It is a dire need for  online marketing   to invest resources in search engine optimization
activities. It is the prime method with which a business can gain visibility in the industry.
The magic of SEO is that it causes your brand page, website, blog content, etc. to be
displayed at the top of the search engine results. The practice of implementing SEO gets
organic traffic to be directed towards your content which in the long run builds trust with your customer base.
3. Invest in Social Media Marketing
Social media has taken over the world by storm. Social networking sites such as
Instagram, Facebook, Snapchat, and WhatsApp have completely changed the way we
used to connect with people. Social media amplifies the presence of the entity by creating relationships that are easy to manage and seamlessly approachable. Businesses have a tremendous number of opportunities online to reach their audience and generate sales numbers. As a small business one can dedicate a person skilled at  social media marketing   to this role and their basic job description would be to give your business an online persona. Once you manage to develop a trusted account on a famous social media site, the number of people you can reach is significantly higher than you could with traditional marketing efforts.
4. Delve into Email Marketing
Another facet of  online marketing   that small businesses need to invest in is email marketing. It is a form of direct and clear communication with the consumer that is promising in response. Strengthen the relationship with potential customers through the unlimited avenue of email marketing.
It may seem daunting, the immensity of the online persona. Although that is also what gives the platform immense power. The proportion of audience you can reach with an online strategy cannot be accounted for. The opportunity to create impact and grow as a business is far more approachable with an online presence. The smart thing for small businesses is to research and develop a set of operations strategies that can be run online and then slowly gauge how the size of their business takes a profound leap.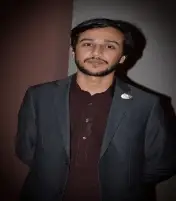 MediaHicon
Arslan Haider is author of the above blog. He is a Senior SEO Expert at MediaHicon (deals in SEO services). Apart from that, he loves to post blogs having valuable content. 
---
---