Having a live Facebook page is one of the best ways to promote your business with virtually free digital marketing, simply by sharing your new content and links to your products or services with your followers.
---
---
What is the best way to increase FaceBook page likes?
Having a live Facebook page is one of the best ways to promote your business with virtually free digital marketing, simply by sharing your new content and links to your products or services with your followers.
But in order to reach enough likes that will lead to a sufficient conversion, what is the best way and how to increase Facebook followers of your business page?
While most of the strategies are saying that you should share quality content regularly and involve everybody you know, there are so many different strategies that it would be difficult to list them all by yourself.
Therefore, we asked the community for their expert tips on the best way to increase FaceBook page likes, and thus increasing your online brand awareness and allowing you to  make money online   through your  Facebook business page   generated traffic, which is ultimately the goal of most businesses!
What is your favorite tip to get Facebook page like, did we miss some of them? Let us know in comments and share your Facebook page with us.
What is your ONE best tip to get other people to like your Facebook business page? Additionally, would have a sample message to like Facebook page to recommend?
Dale Johnson, Co-founder, Nomad Paradise: free giveaways are an excellent way
Free giveaways are an excellent way to get people to like your Facebook business page. If you sell digital products, you have a great way to entice people to like/share your page and post.
If you're service-based, a free consultation, or access to free resources/materials can be enough to entice people to engage.
Naturally, you will need your offering to have enough exposure in the beginning to pick up steam and start to get shared or circulated. Outreach via DMs on platforms such as Instagram work well for this. Alternatively, you could also run a series of Facebook ad campaigns, if you have a budget.
With any competition-based giveaway, you need to use software that randomly selects an entrant before you assign the winner the prize. But done correctly, particularly if you reward recipients for sharing your page or post, you can generate hundreds or thousands of likes over a several day period.
Publishing houses and authors commonly use this approach. I've worked with an author before, and through a giveaway we were able to grow their Facebook page from 0 to 578 in under a week, with a small budget and some targeted outreach.
Since 2016 I've been working remotely as a content marketer and publicist, have been featured in the likes of Forbes, Washington Post, and WSJ, and have traveled to, or lived in, 29 countries and counting
Keeon Yazdani, CMO, WE R CBD: run Facebook engagement advertisements
Social proof is an extremely important Facebook marketing element for businesses. One of the best ways to increase page likes and social proof is to run Facebook engagement advertisements. When running Facebook ads with this objective, Facebook will place your ads in front of people they know will interact with your advertisement, like your page, and increase your overall social proof. In addition, it is important to consistently post content from your Facebook business page. This will allow users who already follow your page to share your content, which will allow your content to reach more people and increase page likes.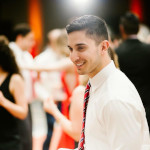 Keeon Yazdani is the chief marketing officer of WE R CBD. When he isn't busy working, he enjoys practicing Brazilian Jiu Jitsu.
Allison Chaney, Chief Digital Training Officer - Boot Camp Digital: run a Like campaign
My one tip to get Facebook likes is to run a Like campaign. A Like campaign is when you run ads, targeted at your desired audience, with a call to action to like your Facebook page. The key to success with this tactic is in your targeting. Think about your audience and who would be most likely to find value in liking your page. This is who you should target with your ads. Then, optimize this by creating different ad sets for different audiences to identify the audience with the lowest cost per like. From there, shift your budget to the best performing audience to get the most bang for your buck.
In our company, Boot Camp Digital, we do digital marketing and social media training, and we have published several books on the topic, as well as have accredited courses online. Therefore, it's critical that we build credibility in this space. In the digital marketing industry, one of the ways that we know people measure your credibility when evaluating your company is by the number of fans. Therefore, it was important that we have a large fan base, to prove that we know how to build fans to a social media page. However, we were not building our fans quickly enough organically. We ran a Likes campaign in different regions, because we have clients all over the world, and we found that certain regions had a very low cost per like.
We are now at over 90K fans on Facebook and paid close to 10 cents a like, vs. over $1 a like in certain regions. We were careful to only target people in those regions who have interests in social media and digital marketing, so our fans are also highly engaged.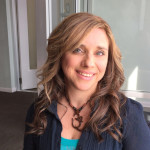 Allison Chaney has over 20 years of digital marketing experience, working with B2B and B2C companies of all sizes including Cisco, NASA, Idaho Potato, Porsche, FTD, Blue Cross Blue Shield, Dominos Pizza, Mane 'n Tail, UPS, Fresh Express, Timbertech, and Synchrony Financial (formerly GE Capital). Allison is passionate about helping businesses and individuals turn their digital marketing into money by getting better results faster.
Cam Villarouel, Founder, Easy Earned Money Blog: the best tip is network
The best tip I have for getting Facebook page likes is NETWORK. Allow me to break down exactly what I mean by network. In layman's terms, the more people you get your Facebook page in front of, the more likes you will receive.
Start with your family! Most of your family members will be more than happy to like your page. Next, your friends. Be sure to explain what your page/ business is, and how their like will help you.
Lastly, it's time to move onto strangers. These likes will be the hardest to obtain. However, it doesn't have to be. Start by joining a Facebook group within your niche. The group will most likely be full of strangers, but they're strangers who share the same goals as you. You'll get likes, but more importantly, you'll establish partnerships and relationships with these people. Then you can work together to grow your page.
Finally, blast your FaceBook page. Put your page on shirts, cards, your car and be sure to say that magical phrase when ending a conversation: Could you please like my FaceBook page. The more creative you get with getting the word out about your page the better!
Matthew, Founder, MaxTour in Las Vegas: boost your posts
My simple tip for getting more likes on Facebook is to boost your posts. You put a lot of work creating great content for Facebook, and by boosting your posts you can get many magnitudes more people to engage with your content, and hopefully like your page. I works well for us and I highly recommend it for all page admins.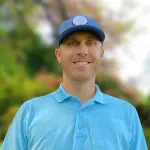 I am Matthew and I am the Founder of MaxTour in Las Vegas
Elizabeth Weatherby, SEO Specialist, A.H. Management Group: authenticity, all the way!
My one tip to get likes on your  Facebook business page   is AUTHENTICITY, all the way! There are so many businesses exemplifying the traditional cookie-cutter content plan. Anyone can and will read and enjoy this, and will probably get great information from this. But when you're authentic, genuine, and natural with your content, this allows consumers a peek into your perspective and your company culture. Businesses are often scared or nervous to implement an authentic content plan, or even one single authentic post. So when really natural content is posted, it gets unmatched engagement compared to cookie-cutter content.
Humanizing your content is so important, especially for small businesses.
Consumers want content that resonates, allowing them to connect and relate with your company. When you can appeal to these humanistic traits, be relatable, and honest with your Facebook content, it truly goes so far for your business.
Elizabeth is an SEO Specialist at Youtech Agency, and manages digital efforts for her client, A.H. Management Group. She's been enveloped in the digital world for over 6 years. With experience ranging from PR and content creation to digital marketing and SEO, she now focuses on SEO with a user experience focus.
Brian Robben, CEO & Founder, robbenmedia.com: ask and you shall receive
As the old phrase goes, Ask and you shall receive. That's the best way to get Facebook page likes. Go into your page and invite all of your friends.
I mean every single one. Sure many will decline or ignore, but a good amount will like your page. Leveraging your social capital in this manner is the most efficient way to get Facebook page likes. Plus, it's free.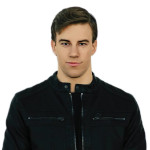 Brian Robben is the CEO of the international digital marketing agency Robben Media.
Jae Williams, rapper and game/software developer: send invites to everyone
My number one best tip to get other people to like your  Facebook business page   is to invite people by sending invites to everyone who you are friends with on your personal Facebook page as these people are the most likely to like your page and the most likely to invite their friends to like your page.
My name is Jae Williams. I am a rapper and game/software developer.
Willie Greer, Founder, The Product: know your viewers and trigger the emotion card
Make an about page or status that pertains all about your vision and mission for the brand and for the community it serves. Create posts with intriguing and inspiring stories that will trigger the emotions of your audience. Netizens are just done of seeing advertisements to like their page, and what the social media needs right is now authenticity. The social media audience is in dire need of real stories, those that matter and are relevant and not just overflowing memes which do nothing but shame those meme subject, creating fun out of their simple mistakes or photos.
Connecting with your audience in an authentic way will create an automatic response for them to follow your brand without you forcing it into them. These audience is craving for stories that are realistic, those that happened real-time, those that can serve as a basis of their principles.
Out of all the fakeness Instagram and the like shoves into our social media feeds, it's refreshing to see something that is authentic and real, even if it's not visually appealing.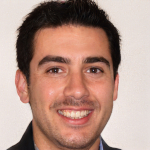 Willie Greer is the founder of The Product Analyst. A cinephile, he has made it a personal quest to achieve the most admirable home theater possible. He now shares what he has learned through the years on the site, providing more insight about today's most sought-after gadgets.
Ryan Roller, Founder, Bead The Change: engage on pages relevant to your niche
The best way to get people to like your page on Facebook is to engage your audience on other pages that are relevant to your niche. For instance, if you are in the restaurant business, engaging with an audience on a local food page is a great way to generate buzz around your Facebook page. Another good example would be a lawyer engaging with the audience of a local police department page. These types of engagements lead to more exposure, and can significantly boost your online presence with a loyal fan base that is generally interested in what you do. Plus, when you engage with users inside your niche, you have the added benefit of knowing these people are most likely within your target audience. This will result in more people liking your page, and ultimately, more visitors to your place of business.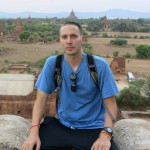 Bead the Change creates handmade bracelets that benefit the environmental issues affecting our world today. A portion of the sales for each bracelet goes towards supporting an organization that tackles issues that affect our world today.
Malte Scholz, CEO and Co-Founder of Airfocus: create quality content regularly
One of the best strategies for getting more legitimate likes on your business Facebook page is to create quality content regularly. Ideally, you should post original content that is relevant to your business. The more you post, the higher the chance that you will attract people who are interested in the same topic. You can make a posting schedule and plan your activities ahead of time. Facebook analytics is very useful to help you analyze your audience and its preferences so that you can create the content accordingly. Of course, there are easier ways for getting likes, but these usually include paid followers who are not your real audience and usually won't contribute to your page in any way.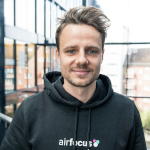 Malte Scholz is a passionate product manager and technology enthusiast with deep knowledge in launching cross-platform SaaS and e-commerce products who co-founded Airfocus - a software solution that enables smarter roadmap prioritization for teams and solopreneurs.
Camille Jamerson, Founder and Principal, CDJ & Associates: leverage the power of video
My one tip to get facebook likes is to not just have an online home without actually talking to your guests. Just posting text without also leveraging the power of video is like having people in your living room and you pass post-it notes of information instead of having a conversation.
Camille Jamerson, Founder and Principal, CDJ & Associates
Eliza Cross, entrepreneur and author: post something funny and timely
Business pages can sometimes be a little boring if there are too many sales- or company-oriented posts. One tip to get more Facebook likes on a business page is to post something funny and timely that will get lots of likes and shares. 24 hours later, go through all the new likes and invite those people to like your page.
Here's an example from my business Facebook page of a simple post about working from home that performed well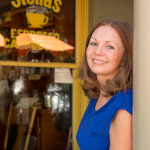 Eliza Cross is an entrepreneur, marketer, and the author of fifteen books, including the bestselling cookbook *101 Things To Do With Bacon* (Gibbs Smith, publisher). She writes about living well at The YOLO Blog, and is the founder of the annual January Money Diet.
Elna Cain, Freelance writing consultant: create an email list and email them
As a freelance writing consultant, I use my business Facebook page to engage with my audience, build my brand, and promote my products. Over the years, I have organically gained thousands of likes on my page.
The best way to get other people to like your  Facebook business page   organically is to just ask! It's that simple. Create an email list of die hard followers, and in your welcome series email let them know that you are on Facebook, and to like your page. Or, you can share a recent Facebook Live, and tell your subscribers all about it and then mention – don't forget to like my Facebook page to let me know you want more Lives like this one!
If you don't have an email list, you can create a Facebook group, and connect your Facebook page in your group, and invite new group members to Like your page in your welcome thread.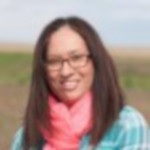 Elna Cain, Freelance writing consultant
Jeff Moriarty, Marketing Manager, Moriarty's Gem Art: automated email asking them to like
One of the biggest strategies we use to increase our business Facebook page likes is through automated emails. Anyone that signs up for our newsletter or makes a purchase on our website will receive an automated email asking them to Like our Facebook page. It makes up over 75% of our new Likes to our page now.
Dexter Jones, We Love Cats and Kittens: research into developing regions
We have built our  Facebook business page   up to almost 1 million followers over the last few years and the tactics to build 'likes' has massively evolved over that time. Years ago it was possible to build a large following organically but Facebook has really clamped down on organic reach in recent times and the algorithm nowadays really does leave little option but to run targeted facebook 'Like campaign' ads to build your following.
We would highly suggest you research into developing regions that your business can expand into. Whilst the big three, the USA, Canada and Great Britain, are very expensive to run ads in, you will find running ads to developing nations (such as South America) is so much cheaper. But please, a big word of caution, do NOT run ads to cheaper nations purely to get likes. The regions you run ads to must have a vested interest in your product or business or you will simply flood your page with irrelevant followers that will not engage with your content. This will actually harm your page. So, where else do you think you can build a workable and engaged audience? The World is a big place! Good luck!
Dexter Jones is based on a beautiful island off the coast of Croatia and writes about cats & kittens, the simple things in life and electronic dance music.
Samantha Moss, Editor & Content Ambassador at romantific.com: host a Facebook contest
As a blogger, being active in different social media platforms helps the website gather more audience. It is also one budget-friendly but effective way of promoting the website. Facebook is one of the sought after social media platforms for business owners in all industries. It has billions of users that's why generating leads is an easy task. Other than making an account for your business, making a  Facebook business page   will really do wonders.
If there is one best tip I could share to increase the number of likes on your Facebook page it is to host a Facebook contest. In this strategy, you can instruct people to like your page easily or even share your ad before joining the contest. The prize doesn't have to be so expensive. This attracts people because who doesn't want to win a prize? Once they have liked your page, they will consistently see your posts and if they find it interesting, they will share it in their newsfeeds so other people can see as well. It's like hitting 2 birds in one stone.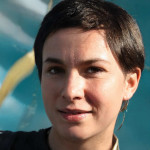 Samantha Moss, Editor & Content Ambassador
Jeev Trika, CEO of TopSEOs: Email Your List
If you want to know how to increase followers on Facebook, try using your existing email list. You can either choose to include social media icons (including Facebook) in all of your emails, or you can directly email your list to tell them to join other Facebook followers by liking your page. If you haven't been building an email list but have customers who've agreed to receive email marketing, you can email those people to increase Facebook likes. You can even create a coupon for your email list to like your Facebook page.
Nathan Sebastian, Content Marketer, GoodFirms: research your competitors and trends
The one best tip to get other people to like your Facebook page is to post engaging content at the right time. That said, the definition of engaging content is different for every industry. You need to research your competitors and trends in the market to know what kind of content can engage your audience. Timing is everything to maintain your relevance in the social media world. One aspect of the schedule is knowing at what time of the day; most of your target audience is online. That is when you can expect your content to reach most people. Also, the timing aspect includes taking advantage of the topic that is the talk of the town.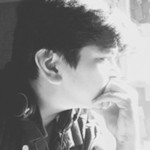 Nathan Sebastian is a Content Marketer with GoodFirms, a B2B research and review platform, based out of Washington DC. As a content expert at GoodFirms, he is responsible for market research, data presentation, and preparations of associated content for the IT industry and tech users.
Abhishek Joshi, Dog with Blog: Facebook page link in our email signature
Having Facebook page link in our email signature has been a useful hack that has seen us decent hike when it comes to getting people to like our page.
Aside from that, giving attention to facebook insights and audience behaviour on your page may help with content planning and scheduling - for instance, what are the best days/times to post content - weekday v/s weekend. Which type of content works well for you - video, queries? What are the learnings you can deploy from studying competition pages? The turf is ever-evolving and one needs to be agile and always evolving.
At Dog with Blog, our objective is to find loving homes for abandoned or stray dogs and facebook helps us reach the community or the same. People keep coming back and sharing the word for adoptions as they know that's what the page is all about.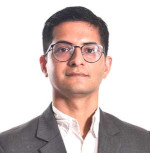 Abhishek Joshi is a Digital marketer, blogger and social media trainer with 10+ years of experience. He has built a niche community of pet parents on Facebook to help find homes for stray and abandoned dogs - it has amassed ~85k likes, 119k followers and more importantly 900+ free adoptions.
James Dyble, Managing Director, Global Sound Group: providing value needs to be the focus
Firstly providing value needs to be the critical focus. You need to provide a clear incentive for people to like your page and the best way to do this is to give them a value which they cannot miss out on. Based on my research and own experience, page likes reflect the value provided, for example, the pages with the most likes give the most value. The biggest mistake businesses make is getting too hung on gaining page likes, but they are not concentrating on the fundamental, which is why anyone would want to like the page? Dedicate time on providing value, and the rest will follow.
Ben Culpin, content marketer at WakeupData: use the existing community you already have
My one best tip for getting people to like your business page is to use the existing community you already have.
For those starting out, you have a community that's easily within reach: employees, current customers, business & industry partners. These are the ones who are most likely to be your first advocates and find your content interesting and shareable. Once they've got the ball rolling you can start to expand to reach a wider audience.
We've found that adding a simple call-to-action in a personal e-mails (i.e. "P.S. Please like us on Facebook") on your website or slides at the end of webinars to encourage customers and business partners to remind them to like your Facebook Page, if they haven't already.
Ben is a content marketer at WakeupData, a feed marketing platform driven by its mission to help empower e-commerce businesses. He specializes in creating valuable, actionable content which will save online merchants time and money.
Oliver Andrews, Owner, OA Design Services: a well-defined Facebook strategy will help
A smart, well-defined Facebook strategy based on your business goals will help you create a cohesive brand presence on Facebook that speaks to your brand's personality and values. Always post creative and effective page posts and once you have great content on your company's Facebook page, make sure to share your Facebook presence on all perennial content that you own and manage. Respond to your audience's comments and ask them some questions too.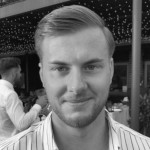 Oliver Andrews is the Owner of a company named as OA Design services. He has a passion for all things Design and SEO. Throughout his life, he has always been very creative. Outside of work he enjoys traveling, fishing, motorbikes, keeping fit, and just generally socializing with friends and family.
Joanna Caballero, Founder and Owner, The Millennial VA: always be active so you can respond
To garner Facebook page likes, my one tip would be to always be active on Facebook so that you can immediately respond to people's queries and comments. This is one of the ways to let them know that you are active on Facebook.
Letting the people know that you are active on this platform means that you are taking your presence in social media seriously and this, of course, adds value to your page.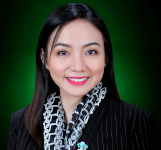 My name is Joanna Caballero and I am the founder and owner of The Millennial VA. We aim to provide Virtual Assistance Services to businesses and companies so they can focus their time and resources on growing their business.
Justin Barlow, Marketing Director, Nigel Wright Group: post where your largest market is
Post where your largest market is for the message you are communicating. Yes, post in your own feed but there will be far larger groups/forums of highly focused groups of potential buyers that you should post directly into (or share your company post within). Let them become your multiplier effect as they Like your post amongst their followers.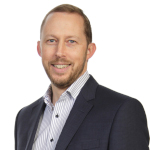 Justin Barlow, Marketing Director at Nigel Wright Group
Gregory Golinski, Head of Digital Marketing, YourParkingSpace.co.uk: leverage the power of groups
My advice is to leverage the power of Facebook groups. You should register on groups related to your industry and share helpful posts there, that you first shared on your Facebook business page.
When group members click on these posts you shared, they'll be redirected to your Facebook Business page. If you share great content that really brings something to the conversation, you will get more Likes overtime.
This strategy only works if you share informative content from your Facebook business page, not if you share spammy posts on Facebook groups. The posts you share shouldn't be ads for your company. They should be interesting and useful.
Khalid Zidan, AffiliateGhost.com: ask the staff to invite their friends
The one cool option is to ask the staff to invite their Facebook friends to like the page.
Let's say there are only 100 people work at the company, the average Facebook friend list is 1,000 friends, that means 100,000 people will be invited to like one page.
No ads and no cost, however, the staff should be willing to do so as it is not an obligation.
George McEntegart, Cheeky Tea: run a competition with a prize
Run a competition with a prize that your audience are interested in, and is related to your business/page.
Sample message: WIN a TEA SELECTION BOX (including a strainer!) worth £34.99!!!
Just like our page and let us know in the comments whether you prefer tea with or without sugar, it's that simple.
We'll let the winner know on Friday 31st July at around midday.
I was finding it difficult to get page likes from my target audience, even after boosting a few posts and adding call-to-actions on my website. So I decided to run a competition to win a tea selection box (one of the main products sold by my loose leaf tea company) and the response was astounding. I had around 214 comments and likes PLUS 61 shares.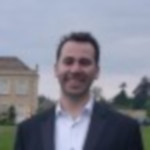 George runs an online loose leaf tea company called Cheeky Tea with a focus on being environmentally friendly and encouraging people to explore the great outdoors - donating 10% of profits to help people, animals and the Planet.
CJ XiaVP of Marketing & Sales at Boster Biological Technology: optimize for sharability
The best way is to get other people to like your  Facebook business page   is to optimize everything for sharability. When you create content, you are basically giving other people tools to share their opinion with their audience. In short, if you create a video that shows exotic foods in Thailand, people would share that to remind their friends of a happy memory or an experience they would like to have etc.
On the contrary, if you just post a video about how amazing your vacation was then people would probably not share that unless they are your friends or family members. Remember, you are creating content that is relatable and helpful for others. Make sure that your content on Facebook should be shareable and resonate with your audience.
A quick message and a link work best.
Hi, (Your name) I am emailing you to let you know about my new Facebook Business page I just launched for (Name of your product or service). This is where I'll be sharing my best tips to help (list several different problems your page solves for them). I'd really appreciate it if you like my new page and if you do you will get my best content first. Here's the link: (Facebook Business Page Link) Thank you, (Your Name)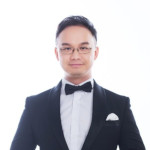 CJ XiaVP of Marketing & Sales at Boster Biological Technology
James Ford, cofounder, AutoBead: sharing authentic photos and videos
Sharing authentic photos and videos is my top tip for gaining Facebook likes. We found that some of our early imagery was too clean, professional and clinical. Our audience are automotive enthusiasts, and some of the feedback that we got on social media was "the Lamborghini looks great, but can we see the product on a normal car?"
This was a wakeup call for us. We went out to get new brand photography shot with real people cleaning ordinary cars, which has transformed how we communicate with our customers on Facebook. It's honest, it's real and it attracts far more prospective customers to our page than ever before.
Matt Scott, owner of Termite Survey: Simplify your Facebook profile
It is a common idea that needs repeating: if people can't locate it, they can't support the Facebook Post. Here are few stuff you should do to make the profile even higher.
Choose a domain name which is easy to find.
People searching for your company can check for your brand name on Facebook. Hold it straightforward to make it easy for them to identify you as your Page name. Don't add unnecessary keywords — this will just make your page look spammy, rather than your brand's legitimate business presence.
Matt Scott @Termite Survey
Sonya Schwartz, Founder @Her Norm: make your content interesting, helpful, relevant, and fun
Social Media Marketing, when done right, will definitely help your business attract attention to gain leads and customers. Facebook has helped me gain more traffic to my website so I know this for a fact. Among the different social media applications, Facebook is one of the most, if not the most, used social media applications for marketing. But, with Facebook's billions of users, this is not surprising. Also, creating a Facebook page is easy and free.
With the number of businesses using Facebook for marketing, attracting attention, and getting likes or follows for your Facebook page will not be a piece of cake. Again, it has to be done right. Personally, I think the best way to attract attention and get likes or follows is to post quality content. Make your content interesting. Make your content helpful and relevant. Also, make your content fun. To make your content interesting, helpful, relevant, and fun, you can:
Write great headlines. Make your headlines short but accurate and interesting.
Use visuals. Use compelling visuals, such as images and videos, on your posts.
Give users what they need or want. Find out what users need or want through social listening then create posts based on these.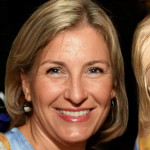 Sonya Schwartz, Founder @ Her Norm
Farhan Karim, Digital Marketing Strategist, AA Logics Pvt Ltd: do Facebook Live
Facebook is a crucial part of your organisation's digital marketing strategy. It's a good way to promote your brand awareness about your company. However, if your page doesn't have enough likes, it won't be useful to your company to spread ideas.  Facebook business page   will Boost if you do these things with consistency.
DO Facebook Live- FB live helps with engagement and helps boost your engagements with your audience. Facebook recognizes this. Post on your Business page regularly. Create a Community around your  Facebook business page   of like-minded individuals and businesses. All the above once posted become Page Post.
Then from ADS Manager, you can run a BRAND awareness or Traffic Campaign using these posts. These campaigns can be targeted to your audience based on location, age, gender, Interests. Hope this will help you BOOST your Facebook Business Page.
Farhan Karim, Digital Marketing Strategist, AA Logics Pvt Ltd
M. Ammar Shahid, Digital Marketing Executive, AngelJackets: create an ad to boost the contest
A Facebook contest is the best way of increasing likes and followers within a few weeks. To increase engagement, get more likes and followers, we typically follow this strategy.
The overall procedure is straightforward. We create an ad to boost interest in the contest and mention to follow and like the page as a condition to enter the contest. For this, we also give away the best product because we have noticed that people usually don't bother to enter the contest that offers a cheap item.
The worth of the prize also suggests the contest time. The more expensive the prize is, the more will be the chances to get thousands of likes and followers and to extending the contest timing accordingly.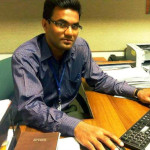 M. Ammar Shahid in an MBA in marketing from Uok. Currently, he is working as a Digital Marketing Executive and managing a leading online brand of leather jacket and suits. He has also worked in Ibex Global and possesses great expertise in the field of customer services as well.
Robin Madelain, Content Outreach Executive, Ranksoldier International Pvt Ltd: tandem with LinkedIn or Twitter
Most of us celebrate when we get a 'thumb up' on our Facebook posts. We often think can this become a regular feature? If yes, what tactics need to be in place to flaunt more visitors on our Facebook business page? Get started with images, videos and infographics to cash in on the page engagement. 'FACEBOOK PAGE PLUGINS' which are the new 'Like Boxes' will help you skyrocket your page views and likes. Great, isn't it? Your Page Your Responsibility! Identify those posts which are engaging well and those which require refurbishment. Make sure that likes and share buttons are present on every post. Blog post is an unpreventable tool which pushes the Facebook business page. Be in tandem with LinkedIn or Twitter to boost
commitment. Do not refrain from promoting your business page via your Facebook profile. Lure your visitors with freebies, discounts and coupons. Prioritize your customers and connect with them regularly.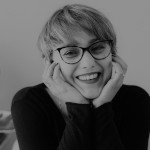 Robin Madelain, Content Outreach Executive, Ranksoldier International Pvt Ltd
Osama Khabab, CEO / Founder, MotionCue: add value to other people's live
One of the most organic ways of getting more likes on your Facebook page is to send out an invite to your contacts. These could be the people in your circle and then ask for referrals. Sort of like word of mouth marketing about your business. However, it's not as easy as it sounds because inviting people to like your page may not work at all. How so? Well, consider the following scenario, what are the things that you like on Facebook? Things you have an interest in or add some sort of value to your life. So if your business page cannot add value to other people's live you cannot expect them stay on your page. Sure they might give you a dead like and never engage with your page. However, in the current scenario that's even worse. Because the more people engage with your content, the more organic reach you'll get and thus increasing your changes of getting more page likes.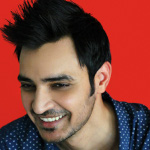 Osama Khabab, CEO / Founder, MotionCue
Paul Symonds, Promarketing Online: offer a freebie on your site and post a banner
The very best and most productive way I have found to get Facebook likes for a business page is to offer a freebie on your site and to post a banner to this freebie. I recommend making sure that the freebie is something that people will find genuinely useful and that will naturally entice people.
The freebie can be anything from a free PDF checklist to a free eBook. Use the free Canva design site to make a nice Facebook banner (it only takes a few minutes if you use one of the free templates) and post this onto your Facebook business page. If the freebie is any good, people will quickly start to share and like the freebie post.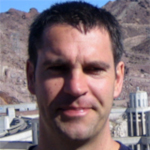 Paul is a marketing consultant who manages clients and provides advice for bloggers who make a living online. Paul also has a PhD in wayfinding and navigation research.
Dave Morley, General Manager; Rockstar Mechanics: join relevant groups and share your content
The best tip I have used to grow our business' is to join relevant Facebook Groups with your business page and share your content with those pages. If people react to your content on those pages you will receive a notification and will have the option of inviting them to like your page. Depending on the size of the group you are sharing with this can give you 100's of people a week that you can invite each week without having to pay for any Facebook Advertising. We started using this strategy about 6 months ago and got immediate results. For over a year we had been stuck with only a couple hundred page likes but within 6 months we gained 7,500 new page likes and it just keeps growing.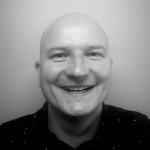 Dave is the General Manager for Rockstar Mechanics, a recruiting firm that works on Mechanic Roles throughout North America.
Noman Asghar, Digital Marketing Executive, Fan Jackets: create a brand image
To get more Facebook page likes you have to follow some steps. Create a brand image by placing your logo on the profile picture and eye-catchy graphics on the cover. Create a unique page name and page URL that can be discoverable for users easily. Post daily an engaging content that describes your company and product well and helpful for users too. Use paid promotion feature of Facebook that brilliantly helps new businesses to grow and general leads.
Maggie Simmons, Digital Marketing Manager, Max Effect Marketing: June to November is the best time to hold contests
Facebook ranks #1 when we talk about promoting our brand on social media platforms. Contest and giveaways are an excellent way to increase Facebook likes. You can share your giveaway to your niche Facebook groups or forums, giveaway websites and on your Facebook page. Moreover, sharing giveaway posts with friends will also increase their Facebook followers. For instance, CatLadyBox shared giveaways on their Facebook page, using emojis to create emphasis on the giveaway keyboard. This gesture created a great impression on the viewers, resulting in a tremendous increase in likes.
Viewers are bound to get attracted to your brand when you think about them by offering them contests and giveaways. According to studies, 33% of contest entrants were convinced to get information from brands allowing you to re market to those customers to land the sale. June to November is the best time to hold contests.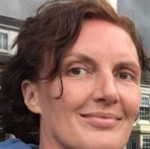 Maggie Simmons, Digital Marketing Manager, Max Effect Marketing
Todd Ramlin Manager of Cable Compare: put yourself in the shoes of people you imagine visiting
My best tip for getting people to like a  Facebook business page   is to consistently produce relevant, useful content that provides some value to those who visit it. Put yourself in the shoes of the people you imagine visiting your Facebook business page. Why did they visit your Facebook business page? What are they looking for? Is it here? Now look at what's on your page from that perspective. What do you think? Is there anything here that is valuable to me? Is it worth my time? Is there anything here that I'd recommend to someone else? If the answer is yes, great, keep up the good work. If the answer is no, you have some work to do. Going forward, when creating content for your Facebook business page, consistently look at it from the perspective of the person you want to see it and make sure that person will like it. If you like it, they will like it too and even if they don't remember any specific posts, by consistently providing great content you will build a reputation as a valuable source that will motivate them to visit your  Facebook business page   more often.
Todd was a nerd before it was cool and began with internet activity before most people knew what the internet was. Nowadays, Todd helps others consume media by managing Cable Compare.
Steve Pritchard, Managing Director at It Works Media: Offer followers something extra
As well as delivering engaging posts for your followers, you should encourage users to like your page by offering them a reward for doing so.
For example, if it fits with your business, you could provide a product discount, a free trial or an exclusive deal for followers. Similarly, you can offer competitions or a giveaway where to enter, you must like, comment and share the post or page. This is something that a lot more e-commerce and travel businesses have been doing lately on social media. All of these options will give people that first incentive to like and follow your page, after which they will hopefully interact with your other posts.
Steve Pritchard, Managing Director at It Works Media – a digital marketing agency based in Leeds, UK
Alejandro Rioja, CEO: send automated invite to anyone who interacts with your post
Getting people to like your Facebook page is important to the success of your business, especially if you've launched your business. Creating brand awareness is one of the most challenging tasks. You have to make sure that you find the right audience and that more and more people discover your business. While Facebook gives you access to a huge audience, you need to make sure that you know how to use it to your advantage.
Once you have created a facebook page, make sure that you add all relevant details of your business, include contact information and post relevant content regularly. Posting relevant content targeted at the right audience will help you increase traffic. Once your potential customers start engaging with your posts, you can invite them to like your page since they interacted with one of your posts. You can send an automated invite to anyone who interacts with your post or page. Look for this invite button in your page settings and you will experience some favorable results. This is one of the least used but one of the most beneficial ways to get likes without running facebook ads.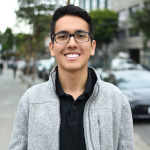 Alejandro Rioja is a growth-minded marketer who loves all things digital marketing.
Nidhi Joshi, Business Consultant, iFour Technolab Pvt Ltd: run Facebook ads
One of the best tips to gain more likes on your Facebook page is to run Facebook ads to escalate your reach.
Facebook has created a vast stride newly in creating it simpler for pages to place ads. Promoted Posts and Sponsored Stories are rapidly becoming the standard when it comes to posting ads on Facebook. The platform provides very comprehensive ad targeting, so you can laser-focus your advertising attempts and forge most of your ad spend. Placing your brand in front of your supreme audience is a perfect way to pick up more Facebook Likes.
There are two types of Facebook advertising one is boosted posts and another one is ad campaigns.
By boosting a post, you can expand the audience beyond people who already like your Page. This can be the best alternative for a post that's already manifested to be captivated by conducting in a large number of Facebook Likes from people. Facebook proposes campaign objectives pertinent to every type of business. You can select from a category of ad formats, incorporating the immersive Canvas.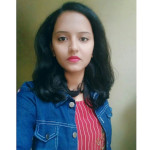 Nidhi Joshi, Business Consultant, iFour Technolab Pvt Ltd - Web Development Company
Mikkel Andreassen, Customer Experience Manager, Dixa: like trending posts from other businesses
My one tip is to always comment or at the very least like trending Facebook posts from other businesses in your niche. People have infinite time to spend on social media these days, so you can be assured that someone will click your business profile out of curiosity and hopefully end up liking it!
Just don't overdo it or it might appear spammy or even stalkerish that you comment or like every single post from other businesses, especially competitors. They will outright block you from following their page if you repeatedly appear on their feed or worse, attract many likes to your comment!
The key is to be subtle, and not just aim for supporting posts from businesses in your network but also belonging to other industries. Try to follow pages from businesses and products that your own customers also like, which increases your chance of them landing on your  Facebook business page   and liking it.
Last but not least, one powerful way to drive lots of traffic and subsequently lots of likes is to be the first commenter or liker to a post that you know will start trending. Think product releases, promotional days such as Black Friday, basically good timing on just a simple like can help you get more likes to your page.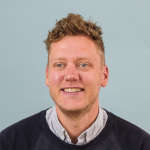 Mikkel Andreassen; Customer Experience Manager @Dixa
Nhi Shirley, Social Media Director, Thrive Agency: it is vital to attract the right audience
It is all about quality content. When your content sparks curiosity or perhaps can make people laugh, they will share your content, and the higher your chances are to get more likes on your page. Video oriented material is one of the most effective ways; this is the most known fact as users don't like to read much and want to see what you have to offer. The more creative the video content is, the more you get new Facebook page likes. Remember that to achieve success; you need an engaged community. Without them, there's no one to read or view your content, making it harder to build brand awareness. So it's never just about the quantity of Facebook Likes, it's about the quality. It is vital to attract the right audience and engage them in ways that also align with your business goals. Getting good results on Facebook involves equal parts common sense, understanding how Facebook works, and utilizing Facebook monitoring tools to fine-tune your page. Trying Facebook Advertisement can also increase your Facebook fan base in no time. The Ad itself does not cost much, and you can start with a very minimum as you like and afford to reach the audience in the defined niche and location that are favorable for your business.
Founder of Yummy Tummy Recipes: I use Facebook Pixels to create a list of similar audience
I am a food blogger and I rely very much on Facebook to drive engagement and traffic on my blog. I actually use Facebook pixels to create a list of similar audience. Similar Audience is actually a list of new audience that has similar characteristics to my existing audience.
Then I run promoted post campaigns on my list of similar audience. This is a paid social strategy, but it has helped me get tons of new Facebook likes, blog visitors and blog subscribers.

Yummy Tummy Recipes
Samuel David, Founder at Attrat: inviting the people who like my posts
Inviting the people who like my posts to like your page. And the best part? This feature is free. To access this feature, I simply click on the number of likes on any of my posts. I'll automatically get a list of every user who has liked the post, and, on the right of each user's name, there's a button that shows if the user has already liked my page.
If a user hasn't done so yet, I can invite him/her with a click of a button. The recipient of the invite will get notified similar to when someone likes, comments, or share their post. As a result, feedback is often positive.
The message of the invite usually goes along the lines of [name of the invitee] invites you to like [name of page] and I honestly think that should be enough.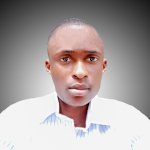 Samuel David is a content strategist and the founder of Attrat. Attrat is the go-to resource for business people who want to launch and scale likable and profitable brands.
Andrew Taylor, Director, Net Lawman: it isn't better to have more friends on your page unless they are following you
I learned that it isn't actually better to have more friends on your Facebook page unless they are legitimately following you. I thought it would be a good idea to really push the page and get a lot of interest by doing a promotion etc, however, these inactive friends will do a lot more harm than good in the long run. When I see businesses run these kinds of competitions where you have to like their page for a chance to win, I think they are cutting their nose off to spite their face at times - although I do respect they will gain some business through this - it's just a bit of a risk.
Why? Because Facebook randomly selects who your posts are shared to and if they do not receive immediate positive feedback from these people, it won't get shared any further. That means if your post is shared to 10 people who don't really care who you are but are following your page because they entered some competition in the past and they don't like or react to your
post, none of your loyal followers is even going to see your post on their news feed.
So my one tip? Don't do this!
Sarah Walters, Marketing Manager at The Whit Group: there are 100 groups for every topic
My #1 tip on getting Facebook page likes is by taking advantage of Facebook groups.
You can find like-minded groups where people are helping each other's companies, discussing similar niches like the one you are working in, and more. There are 100 Facebook groups for every topic and they're ripe for the picking!
Spend some time joining some active Facebook groups and monitor the conversations that are happening. There will be opportunities to share your page, ask for page likes, and exchange opportunities – who knows what opportunities will come where you can have others like your Facebook page.
A few ideas to look for when searching for Facebook groups to join:
Local networking groups.
Small business Owner and Entrepreneur groups.
Groups about building a company Facebook page.
Groups about the specific niche you work in.
There's a ton of opportunities on Facebook groups where you can get more page likes!
Jus Chall, Brand Strategist and SEO expert at Skein: include a quick link in your email marketing
My one tip for getting Facebook page likes is to include a quick link in your email marketing campaigns and newsletters. Include a button somewhere near the middle of your company emails that are blasted out to your large email list and you'll see an uptick of new page likes with every email sent.
The more you emphasize a phrase like "Please like our Facebook page here" or something along those lines, the more attention it will get. If you want, why not offer up a getaway to people who like your page? This will give people an incentive to like your Facebook page and get a chance to win..
Get creative with how you ask people to like your Facebook page in your company emails and you'll continue to see a rise in Facebook page likes!
Jus is a digital marketer originally from a software engineering background. Focused on delivering authentic brand stories and experiences via digital touch-points. He is the Brand Strategist and SEO expert with Skein.
Shiv Gupta, CEO of Incrementors: Cross-Promote Your Facebook Page on Other Social Channels
The good thing about Facebook is that you'll be able to use a third-party app to add a tab for LinkedIn, Pinterest, YouTube, etc. Each social platform has unique capabilities for engaging people, but you must give careful attention to delivering a consistent brand message across all of your social media profiles. Also, you need to remember that cross-promotion does not mean cross-posting, both are different cases. So, instead of posting the same content on all your social profiles, you need to choose a great piece of Facebook-specific content like an infographic or tailoring your message to promote a Facebook page. Must include your Facebook post links on other social networking profiles, it will allow you to enhance the visibility of your Facebook page.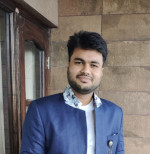 Incrementors is a Digital Marketing agency that provides a wide range of services from SEO, Web Development, Web Design, E-commerce, UX Design, SEM Services, Dedicated Resource Hiring & Digital Marketing Needs!
Jash Wadhwa, Content Writer: for us best has been concentrating on the post and nothing else
The strategy that worked for us best has been concentrating on the post and nothing else. This includes all the aspects of a post. From it's design to its content. We always prefer short posts that provide messages in one or at most two lines. Our post-design only includes the pre-decided color scheme as a standardization basis. While the shapes and other aspects of design, we like to keep open and experiment with it. The caption is also a simple extension of the message, and in the post and not a detailed writeup with trending hashtags. We see the post as a whole that includes the image, text, and caption in it. With this notion, we have gained considerable likes, comments, and shares on our post. Through this, various individuals get to see our post and visit our page, eventually like the page. We are also confident that through this strategies, as a digital marketing firm, we can ensure a consistent and continuous positive response.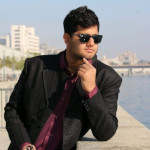 Jash Wadhwa, Content Writer
Nikola Roza, SEO for the Poor and Determined: engage with your followers regularly
My one tip for your page to get more Facebook likes is to engage with your followers regularly, especially with those who've already liked your page. Why? Because when someone new scans your business page and they see a bunch of unanswered questions in the feed, they'll think you don't care about those people's problems, so why would you care about them? So they're not going to like your page or interact with you in any way.
Be social, helpful and show up every day. Facebook is above all a social network. And the likes you crave will show up on their own.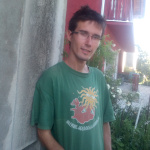 Nikola Roza blogs about SEO and affiliate marketing, and how to combine the two to become successful online. If you want to become a successful affiliate marketer, make sure you heed his sage advice. Or don't and regret it later:)
Patrick Garde, Co-Founder, ExaWeb Corporation: avoid talking mostly about your business
For others to like your Facebook business page, you should talk about interesting things where people can relate aside from showcasing only your products and services. You should avoid talking mostly about your business.
If not, just like in real life, people will just ignore your page as they will tag your business as overly promotional. You should be able to add value to them before they will engage with you. Most people use social media to see what grabs their attention. You should create posts that immediately hook someone, usually tugging their emotions more than facts.
In our experience, our non-promotional posts usually get even higher engagements than our promotional posts. We believe that is the case because people can relate more to the social media post. For example, many likes our post when it comes to Monday Motivation as people love to read motivational quotes and get inspired to start the week. The engagement is not lost as we just invite those who have liked, commented, or shared the post to like our Facebook business page.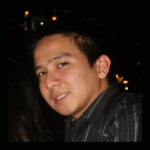 Patrick Garde is the Co-Founder and Technical Director of ExaWeb Corporation, a digital marketing company in the Philippines. Their clients range from startups to small & medium-sized & large businesses, across the globe.
---
About the author - Yoann Bierling
Yoann Bierling is a Web Publishing & Digital Consulting professional, making a global impact through expertise and innovation in technologies. Passionate about empowering individuals and organizations to thrive in the digital age, he is driven to deliver exceptional results and drive growth through educational content creation.
---
---
Explore Your Business Potential: Discover Our Range of Transformative Courses Today!
Unveil the power of knowledge with our diverse array of courses, from Operational Procurement in S/4HANA to SEO essentials. Elevate your expertise and drive success in your business ventures.
Get your course
---