---
---
Finding the best Bluetooth mouse for work necessitates to reflect on the usage that you will make of it: where will you work, in which conditions, how long are you working with your mouse, how much space do you have in your laptop bag and will you use it for leisure activities such as gaming.
In order to get more clarity on the question, we asked 14 experts for their best Bluetooth mouse for work review and tips, and here are their answers.
Best Bluetooth mouse for work: Are you using a Bluetooth mouse, how did you choose it, why is it good, and would you recommend it?
Joe Flanagan: a Logitech mouse that is super ergonomic
I am currently using a Logitech mouse that is super ergonomic and has great thumb support on the side, plus extra buttons and rolling pad on the side as well. I chose it based on the fact that all of my Logitech products have always worked great for me for many years and because it fits my hand very comfortably. I would totally recommend it, I have always felt the shape of it really helps my hand rest as I work. Totally worth the splurge!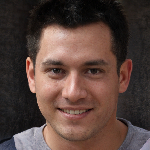 Joe Flanagan, Founder of *90s Fashion World*. A blog about fashion, entertainment and culture of the last great decade.
Mark Kay: Logitech MX Master 3 is comfortable and efficient to use
As a content manager, I have to spend a significant amount of time on computer scrolling and moving things around with a mouse. This means I have to use a mouse that is comfortable and efficient to use. I have been using the  Logitech MX Master ‌  3 Bluetooth mouse for a while and am completely satisfied with it.
Here are some of the reasons I prefer this Bluetooth mouse.
Here is the link of the product.
*1. Ergonomic Design*
This is a full-size mouse that easily fits in the palm. The contoured design of the mouse conforms to the natural finger placement. The unique support for the thumb on the left side makes it easy to grab the mouse and move it around to change the cursor position.
The ergonomically designed mouse reduces the stress to hand, and you don't have to worry about developing a wrist problem even after using it several hours per day.
*2. Magspeed Wheel*
The mouse has a Magspeed wheel that gives you more flexibility when scrolling large documents or web pages. It automatically changes the scroll speed form line by line to free-spinning when scrolling at a faster pace. This improves productivity as you can quickly reach the desired page when navigating.
*3. App-Specific customization*
The mouse has several app-specific customizations. You can download the accompanied software from the Logitech website that allows you to customize several click features on the mouse. There are several buttons conveniently located at the top of the mouse and near your thumb.
The customization software is available for both macOS and windows. Even if you don't use the software, several features work by default as intended to improve productivity.
*4. Price*
I find the mouse to be a bit pricey, but most times, you can find it on discount from major retailers. It's a good value and has a very reliable Bluetooth connection. I have used the mouse on both windows and macOS, and it works flawlessly.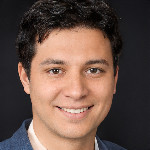 Mark Kay is Content Manager of GearTrench, where we provide information related to gardening and home decorations with our-in depth articles, videos, and product reviews.
Joseph: you don't have to plug in your mouse and hassle with a cable
The mouse has long been one of the most important PC peripherals since the advent of the graphical user interface (GUI). In fact, it's only relatively recently that alternatives have come along to challenge the mouse's efficiency and accuracy in manipulating on-screen items. And even those alternatives, such as touchscreen displays, pens, and voice controls, are often used to augment the mouse rather than replace it.
A good place to start when making your mouse decision is determining whether you want to go with a wired or wireless mouse. Simply put, you don't have to plug in your mouse and hassle with a cable. You can go wireless and achieve complete freedom of movement – as long as you stay within wireless range.
Speaking of wireless technologies, you'll find two main versions. Bluetooth mice are increasingly common, and those are safe choices with most contemporary notebooks that tend to have Bluetooth radios built-in. If you're using a desktop PC, then you might need to purchase a Bluetooth dongle if the manufacturer doesn't provide one with the mouse.
Wireless mice have a few important advantages over wired mice, and they also tend to be more expensive. A wireless mouse is, therefore, an increasingly popular choice that can work well for you, as long as you can live with keeping the mouse powered up and you can find one that provides the performance you need.
Ali Rizvi: Logitech G900 Chaos Spectrum is the best when it comes to gaming
This is the best mouse I have used, especially when it comes to gaming.
*PROS*
Eye-catching Spectrum RGB lighting.
Excellent Logitech vice suite that's elegant and straightforward to use.
Mechanical mouse with customizable and amazingly programmable buttons.
Best at class performance due to sensible switches and devices.
The amazing ambidextrous style for each grip vogue.
Jennifer Will: some of the best Bluetooth mouse available in the market currently
TeckNet 2600DPI Bluetooth Wireless Mouse
The first recommendation would be TeckNet 2600DPI Bluetooth Wireless Mouse. It connects directly to Bluetooth-enabled notebooks laptop or PC without the need for a receiver. It also works with Bluetooth-enabled computers running Windows XP, VISTA, 7, 8, and 10 but does not support the iPad Bluetooth connection.
TeckNet 2600DPI Bluetooth Wireless Mouse
Logitech M535 Bluetooth Compact Wireless Mouse
Logitech M535 Bluetooth Compact Wireless Mouse can be used with virtually any Bluetooth enabled computer, laptop, or tablet: connects to Mac, Windows, Chrome OS, and Android. It has a comfortable curve shape for right- or left-hand use with rubber grips, keeps your hand feeling comfortable, even after long hours of use.
Logitech M535 Bluetooth Compact Wireless Mouse
Zeru Bluetooth Mouse Rechargeable Wireless Mouse
Zeru Bluetooth Mouse Rechargeable Wireless Mouse has a built-in durable 450mAh lithium rechargeable battery that can last up to 500 hours after fully charged, and standby time is super long with auto sleep and wake mode. It can be easily recharged through the included USB cable, no need to change the battery.
Zeru Bluetooth Mouse Rechargeable Wireless Mouse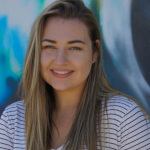 Jennifer, Editor at Etia.com, where we aware the travel community with the latest information on Etias and other travel-related education.
Joshua Galinato: I decided to go for a more ergonomic approach - the Logitech MX Vertical
I'm a big proponent to using a Bluetooth mouse. Keeping a clean working environment is important to help me focus on the task at hand - which is usually learning new skills. Having wires dangling everywhere is both a distraction and a nuisance.
Since I'm a graphic designer by trade, I noticed that many guides recommended the  Logitech MX Master ‌  2S (it was the latest mouse at the time, the MX Master 3 is now available). The main features that I liked was the long battery life, how it fit nicely in my hand, as well as the possibility to personalize every button on the mouse itself. However, after using this mouse for a couple of years, I noticed my wrists were slightly aching from over pronation. I'm aware of RSI (repetitive strain injury) and I decided to go for a more ergonomic approach. Since Logitech didn't let me down, I decided to stay within the MX range and go for the  Logitech MX Vertical ‌  mouse. I'm a month in and the pain has subsided, I'm happy with my current mouse and I do recommend it, but I do miss using the MX Master 2S.
Logitech MX Vertical

After learning a new language to surprise my multilingual girlfriend, I realized how enjoyable and rewarding it was to learn a new skill. Now I want to learn as many skills as possible and inspire new lifelong learners along the way.
Karl Armstrong: Dell's WM615 unique twisting feature switch to slim mode
Dell's  WM615 ‌  Bluetooth Mouse is, hands down, the best Bluetooth mouse I have used thus far. If you are always on the move and tired of having to bring along your wired mouse at the cafe or co-working spaces, this Bluetooth mouse from Dell is the perfect purchase for you since it's slim and compact, too. On top of that, it has a unique twisting design feature that allows you to switch to slim mode even further. That's portability without compromising performance.
Right off the bat, its sleek design is a standout among its competition available in the market today. Down to the features, it provides quality performance with its touch strip for precise scrolling and LED tracking sensor. Connectivity-wise, I never faced any problem with the  WM615 ‌  Bluetooth Mouse.. Buy a new set of high-quality batteries, and your experience with this Bluetooth mouse should be excellent.
Dell's WM615
Karl Armstrong, the founder and CEO of EpicWin App—a media company I started that provides well-curated software and application reviews for different businesses.
Imani Francies: Jelly Comb MS003 looked cute and match the aesthetic of my working area
Since working more at home because of sheltering in place guidelines I have learned two of many things. One is that ensuring that my  technological gadgets are insured ‌  is a necessity because accidents happen so easily and the second is that added accessories, like Bluetooth mouses, help enhance productivity.
I ordered the Jelly Comb MS003 Dual Mode mouse from amazon for $17. To be completely honest, what first attracted me to this mouse was because it looked cute and would easily match the aesthetic of my working area. It is black with gold highlights on the outlines.
Outside of its appearance, I chose it because it functioned with a USB receiver and Bluetooth. This is ideal for me because my newer MacBook has fewer USB ports and my older Windows computer Bluetooth function lags. There are times when my MacBook is being updated or having work down to it so I work on my other computer, so being able to interchange was a bonus.
What I also love is the fact that I can still use the embedded mouse on  my computer ‌  and the mouse interchangeably because it does not cancel out  my computer ‌  mouse.
The few cons I have noticed are the inability to move back and forward in between pages because there are no buttons on the mouse to do so and it is not the most comfortable mouse if you love an ergonomic design.
Wireless Mouse, Jelly Comb 2.4G Computer Mice with Nano Receiver
Imani Francies writes and researches for the insurance comparison site,USInsuranceAgents.com.
Nicole Garcia: Logitech M535 is sleek, easy to handle, ergonomically pleasing
If you work online or spend the latter of your time handling daily transactions through email or just browsing casually, it's easy to overlook the little things that make our life easier. I'm constantly lugging my laptop from place to place so I can write or work from just about anywhere. But that means my other tools need to be portable and convenient, as well. Such as my mouse.
I use a Bluetooth compact mouse from Logitech. It's sleek, easy to handle, ergonomically pleasing, and best of all it's quality for a price anyone can afford. I've had mine for about four years now and it hasn't let me down. And, within those four years, I've only changed the single AA battery three times.
Because of the handy and discreet USB adapter, I can easily use my Bluetooth mouse for other devices as well. Just pop it in and I'm good to go! Without any hassle of installing software, either. So, if you're looking for a good, reliable, quality made Bluetooth mouse that's really affordable, then I suggest checking out the Logitech Bluetooth Mouse.
Logitech M535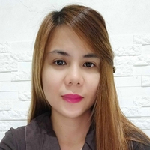 Frances Nicole Garcia is a Chief Marketing Officer of Most Craft. She has years of online marketing experience and oversees the company's SEO and marketing relationships.
Bruce Harpham: Logitech all the way!
I first started using a Bluetooth mouse a few years ago because I bought a docking station and an external monitor for my laptop. With the laptop lid closed, it wasn't practical or convenient to use the tracking pad on my Lenovo laptop. I choose to use the Logitech Wireless Mouse  M310 ‌  (Peacock Blue) because I had had a good experience with Logitech products in the past including headphones. I find the mouse to be very comfortable and reliable to use. For long work periods, I find it much easier to use a Bluetooth mouse because I don't have to worry about getting in the way of cables.
Beyond comfort and convenience factors, the  M310 ‌  Bluetooth mouse is excellent for battery life. Even with hours of computer use every day, I only have to replace the batteries a few times each year. When I'm traveling, I don't always pack my Bluetooth mouse and I find that I am less efficient as a result.
Bruce Harpham helps software as a service (SaaS) companies generate more leads through content marketing. Based in Toronto, Bruce is currently writing a book on SaaS growth strategies. Bruce's first book "Project Managers At Work" featured stories from industry experts from Apple, Google and NASA.
Daniel DeMoss: Logitech M590 lets you work with noiseless efficiency
Unlike many others,  Logitech M590 ‌  is a multi device silent mouse that lets you work with noiseless efficiency. As it is multi device, it can run on two computers seamlessly and can copy-paste text or images from one to another. The micro-precise scroll wheel will let you grove and scroll faster and quickly through the lengthy web pages. It has two thumb buttons for the extra control and programmed to use for going up or down the web page. It has a single AA power battery that can keep the mouse running throughout the two years. It connects through a USB dongle or can pair up with the Bluetooth. The mouse is best for Windows 10 or later and macOS 10.10 or later. It uses the Logitech Advanced Optical Tracking sensor technology ranging up to 10 meters.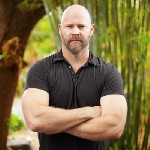 I'm a personal trainer based in Denver (Matrix Gym) and a true fitness nerd.
Noah James: Logitech M557 has long battery life and smart sleep mode
I wanted to use the wireless mouse to avoid trapping myself between wires. In this regard, I had two options - radio frequency and Bluetooth mouse. The first one was more responsive, but these mice occupy one USB port by their accompanying dongle. Once you lose that mini dongle, it becomes useless. So, I preferred the Bluetooth mouse over the radio frequency models. My concern was to buy a Bluetooth mouse with a slim design, long battery life, and programmable controls for a smooth workflow. I found all these characteristics in  Logitech M557 ‌  Bluetooth Mouse.
It is compatible with all operating systems, including Mac, Windows, Chrome OS, and Android. It makes it work well with all Bluetooth enabled devices, including PDAs and Mp3 players. Its slim design keeps my hands at ease. The mouse has long battery life, and smart sleep mode automatically turns it off in the inactivity period. The side-to-side controlling feature makes it easy to navigate through the documents as well as web pages and open new apps. The best thing I like about it is "programmable controls" that let me configure the buttons according to my desired functionality. I can set them to switching applications, opening new browser windows, or increasing the screen size.
I started Native Compass because outdoor adventures have been my passion for most of my life.
Zhi Ko: Razer Viper Ultimate sensor specs are amongst the highest
I've been gaming for years. I've gone through a few dozen mouses from Logitech, Razer, and Corsair along with building my own mouse company, Noble-5. While my company sells a wired mouse, I can say for certain that the best wireless mouse I have used is the  Razer Viper ‌  Ultimate. I love the ambidextrous feel behind it along with the insanely fast response time. You can't go wrong with the DPI and overall, the sensor specs are amongst the highest in the industry. I believe this mouse is good in general for anybody looking for a high performance mouse. It's extremely accurate as it checks for movement and tracking hundreds of times more a second in comparison to specific mice not built for gaming. It's one of the lightest mouse I've ever held as well. The weight is preferential, but it's certainly something anyone can get used to. The battery life is something you'll almost never have to worry about. If you download the software available for the  Razer Viper ‌  Ultimate, you'll also receive a lot of customization options to fit your mouse perfectly to your personal setup. You definitely cannot go wrong with this mouse.

I am a fintech investor with a knack for gaming and nerd culture. I create media primarily on TikTok that focuses on gaming, nerd culture and emerging technology. My total social media following is roughly 300,000 followers averaging close to 10 million views a month.
Kyle Hrzenak: Logitech MX Master response time is faster than most mice
I've found that Logitech Bluetooth mice are the best. I'm currently using the Logitech MX Master, and I've found that it's response time is faster than most traditional wired mice.

Kyle Hrzenak - President & CISO - www.GreenShieldSecurity.com
---
---
---
---