---
---
From  working from home‌  to office presentations through leisure in your garden, Bluetooth speakers can not only help you being productive in office, but are also a very important accessory for a laptop for a variety of usages, from music listening to hosting a company presentation.
Even though for my own usage I have always been very pleased by a portable JBL Go that easily fits in a laptop bag, doesn't add too much weight to a travel bag, and is for my business traveler profile the world no. 1 Bluetooth speaker, these expert reviews are weighing for other objects in other usages.
Most of them will help you in your quest to buy Bluetooth speaker under 500!
From different types of use to a completely different price, mostly based on the size and power of the device, everyone can find the best Bluetooth speakers for its personal or professional use.
Are you using yourself a Bluetooth speaker? Let us know in comments for which occasions, and which are the best Bluetooth speakers in your opinion - unless these expert reviews already mention your choice?
Are you using Bluetooth speakers, which model and for which usage? Would you recommend someone buying them? How did you choose them?
For the price, value, and portability, nothing compares to the  JBL Clip‌  3. It's extremely durable and waterproof, perfect for any long-distance outdoor excursion. JBL is a renowned brand in the world of audio and Bluetooth speakers. Upon first sight, you'd think it would be too small to have decent audio in an outdoor space. However it's as loud as any $50 speaker and about half the weight of others.
I recommend the  JBL Clip‌  3 and believe there's none other in a comparable size that packs a similar punch. I hope you find this insightful to your objective!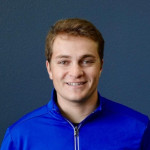 Recent graduate of Cal Poly with a Bachelors of Science in Business Administration, Concentrating in Marketing. I have hands-on experience providing companies data driven guidance and creative solutions to help satisfy customers, expand target markets and build brand equity.
So here's the big question every music lover ask that which Bluetooth speaker should I buy? which is good for me?
So here's the are some suggestions for you to buy the best ever Bluetooth speakers: For all your portable and home audio needs
These are all the best Bluetooth speakers from low budget to high you ever got. But if you have some budget and you really wanna some high tech then I personally recommend  JBL party box‌  300.
So I am using the  JBL party box‌  300 for a long time.  JBL party box‌  is by saying it's a gigantic speaker that is made to rock any house party, you want something like a solid speaker to keep up the vibes then this is the thing you need in your life or even if you're not into so much of parties like myself... But you are in an everyday music listening person even then you can consider the speaker.  JBL party box‌  is by saying it's a gigantic speaker that is made to rock any house party, you can organize a house party. The device feels very rugged.
There are so many ways you can connect this speaker to. You can connect via Bluetooth, RCA, aux USB, and you can also connect your guitar and mic and go karaoke with this Other than that if you want to take full advantage of the speaker, you can also connect 2 Part boxes together Bluetooth or the RCA cable and enjoy the full stereo experience.
The  JBL party box‌  300 does comes to the* built-in battery of 10,400 mAh *which takes roughly around five hours to charge fully, and after a full charge, it will give a playtime of 18 hours. this speaker performs well in producing sound, the high frequencies are clear mids are good and the bass is very rich. and if we turn on the bass boost, it will shake your walls off.
The speaker is also excellent in clarity and at any point, I didn't felt like it was getting muddy at all. And for the loudness, the speaker has a 120-watt RMS output which is exceptionally loud.
Bottom line
Everyone has their own language of price, so this might be cheap for some and expensive for some. But I think it's a great speaker for all occasions, blasting parties, everyday music listening great speaker for a trunk. or anything that requires spice up a piece of music.

Apollo awakener founder and director of techfitguru
If you're a music fan, or just love the classic Marshall guitar amplifier design, this Bluetooth speaker is ready to rock. Like all Marshall products, you pay a price for the style, but it does live up to expectations. For a speaker that's about as big as four DVD cases stacked, standing upright, it sounds killer with a smooth, balanced, and refined sound.
The exterior has a durable-feeling, splash-resistant silicone finish, and the front and back are covered with a steel grille. It has a front-facing woofer and a tweeter on each side, powered by a battery that lasts around 20 hours (USB-C charging with a 3.5-mm jack too), depending on how much you tweak the stylish volume, treble, and bass knobs up top. The battery indicator is also handy. I've enjoyed toting all 3 pounds of it around with its carry strap, which has a leather feel on the outside and a red velvet look and feel on the inside.

Hello! This is Andrew Neilson. I am a professional writer. Basically I am an expert on pump and plumbing related topics. Although I am capable of writing on any topic. My hobby is reading various kinds of books by different writers. Also, I feel interested in exploring new things.
The Bluetooth Speaker I am using right now is JBL Flip 4. I am using this Bluetooth speaker mainly for listening to Music & watching Movies. The speaker easily gets connected to my Android Smartphone, Macbook, Samsung TV via Bluetooth, or using AUX cable. The sound of Flip 4 is crisp with good amount of bass output. To be honest, I have never experienced that much bass output of any other Bluetooth Speaker in its price range. The bass radiators at the left and right of the speaker vibrate with the beat and that looks stunning in real life.
Would I recommend Flip 4? Yes definitely. If you have budget of less than $80 for Bluetooth speakers,  JBL flip 4‌  is an ideal pick. It is a value for money products from brands like JBL. The portability, crispy sound with the optimum level of Bass, easy connectivity to a variety of devices, IPX7 Waterproof, long battery life (~10-12 hours on a single charge) are some of the features that made me buy Flip 4.
Jayant Gosain, Founder, Content Creator
I personally use JBL's Charge 3 Waterproof Portable Bluetooth Speaker. Not a day goes by when I don't use these for at least an hour. The best part is that I can even use these while taking a bath. It is because they are waterproof and I am not afraid even if they fall in the bathtub. Plus its sound quality is amazing. And it's been a year and its sound is the same as new. Its battery life is immense. One charge keeps it going for more than a week.
I would definitely recommend other people to buy it. I have been using it for a year and it hasn't let me down. Battery life is the same as it was earlier. I keep the sound level to medium and it hasn't lost its quality since the day I got it.
I get irritations in my ear when I use earphones or headphones so I am completely reliable on Speakers to listen to music. I chose these because they were the most popular on Amazon and had great reviews. Plus, I also looked for features like waterproof and portability which suits my lifestyle.

My name is Annabelle. I am a freelance content writer at giftideasclub.com. *Giftideasclub has been working for more than a year to help find perfect gift ideas for anyone. We suggest unique and creative gift ideas to people through an easy-to-use platform that has categorized ideas for various occasions, relations, and personality traits.
As a site leader for all-things high-end electronics, I know a good speaker when I see one. A Bluetooth speaker is a wonderful option, as you can transport it easily and enjoy it just about anywhere.
I love this option from Bose - it's a well-known brand for a reason:  Bose SoundLink Micro‌  - you have color choices, it's easily transportable and it comes with loads of positive reviews.

Lillian, The Wired Shopper
As someone that writes pretty heavily, I find that it is imperative to have music available to help me carry out the completion of a project. Being that music motivates, I often end up playing music to help me get through other areas of my life as well.
How Music Can Help Cut Your Term Life Insurance Rates
Due to the consistency of music in my life, having a wireless Bluetooth speaker on hand whenever I am in need of a pick-me-up has become a need. Through trial and error, I found that Sonos Move and JBL Flip 5 are two of the best quality Bluetooth speakers. JBL Flip 5 is extremely simple in terms of features but the quality of sound is one of the best considering it is a portable speaker. It is great for outside and indoor use and has 12-hour battery life. The cost ranges around $111 through Amazon.
Sonos Move Bluetooth speaker is powerful enough to be used as a main tool for the entire home. Weighing around 7 pounds, the Bluetooth speaker produces incredible sound with great quality. Due to its cinema-like features and quality, the price stems around $400 per speaker. This speaker has two quality drivers and the capability to quickly tune the audio output based on the speaker's immediate surroundings. This makes it easy for it to be used in various environments.
Imani Francies is a health and wellness expert with the life insurance comparison site, QuickQuote.com. She uses Bluetooth speakers on a regular basis.
---
---
---
---