---
---
Using a BlueTooth keyboard for work even when using a laptop can be a great way to become more productive, for example by acquiring a keyboard with number pad when the laptop doesn't have one, or to be more comfortable by increasing the distance between your eyes and your screen.
Having myself gotten an Arteck slim portable keyboard to complement a laptop keyboard that got broken, I enjoy the ease of connection, the increased eyes to screen distance, and the possibility to take the keyboard anywhere without having to move the laptop with it, for example a great way to control at distance the laptop when broadcasting on TV.
However, there are many keyboards available on the market, and I asked other experts to weigh in and let us know their experience and opinion on the best BlueTooth keyboard for work, here are their answers.
 Are you using a bluetooth keyboard? How did you choose it, for which usage, are you satisfied, would you recommend it?
Below are some of the best Bluetooth keyboards that are available in the market currently.
Logitech Bluetooth Multi-Device Keyboard K480
The first recommendation would be Logitech Bluetooth Multi-Device Keyboard K480. The integrated cradle holds your phone or tablet at just the right angle for you to read while you type. Most phones and tablets up to 10.5 millimeter 0.4 inches thick and 258 millimeters 10 inches wide.
Logitech keyboard K480
Omoton Ultra-Slim Bluetooth Keyboard Compatible
Omoton Ultra-Slim BlueTooth keyboard Compatible is just big enough for your fingers to enjoy a wonderful typing and small enough to put it into your suitcase/handbag. And Omoton provides you friendly customer service.
Omoton Ultra-Slim Bluetooth Keyboard Compatible
Arteck HB030B Universal Slim Portable Wireless Bluetooth
Arteck HB030B Universal Slim Portable Wireless Bluetooth uses the four major operating systems that support the Bluetooth. It comes with 7 Elegant LED backlight with 2 brightness level and auto sleep feature to maximize power usage.
Arteck HB030B Universal Slim Portable Wireless Bluetooth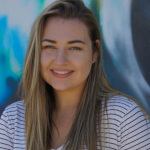 Jennifer, Editor at Etia.com, where we aware the travel community with the latest information on Etias and other travel-related education.
I currently use a Logitech K780. I bought this keyboard because I wanted to increase the distance between my eyes and my laptop screen.
So far it has been an amazing buy as its ergonomic and can connect to numerous devices.
I highly recommend the keyboard.
Logitech K780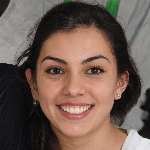 Jane Flanagan is the Lead Project Engineer at Tacuna Systems
Without a doubt, our favorite BlueTooth keyboard is from Keychron, the Keychron K6. The K6 is a wireless mechanical keyboard packed with features such as Bluetooth 5.1, Mac/Windows compatibility, and hot-swappable switches which allow you to try different switches without soldering. The K6 is a sleek compact keyboard with a floating keycap design and a sturdy aluminum bezel.
We originally purchased the K6 on Kickstarter.com when the keyboard was first announced. To our surprise, the Kickstarter campaign took off and Keychron was able to crush its original funding goal of $50,000. When all was said and done, over $500,000 was committed to the campaign by eager keyboard enthusiasts such as ourselves.
Once the K6 arrived at our doorstep, we were not disappointed with the quality. Overall, the keyboard exceeded expectations and is truly the first of its kind. You'll be hard-pressed to find another Bluetooth mechanical keyboard that is truly compatible with Mac and Windows that comes in such a unique and compact layout.
We recommend the Keychron K6 to anyone looking for a wireless keyboard for their Mac computer. The keyboard is perfect for gaming, typing, and all-around usage, although the compact layout may be difficult to adjust to if you're used to using a number pad or the function row.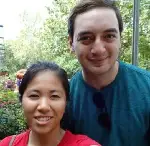 We're Jake and Betty. We love mechanical keyboards, and our goal is to help our readers pick out the perfect mechanical keyboard and provide in-depth tutorials for everything keyboard related.
In recent years, I've seen a lot of computer accessories that really combine form and function. I was in need of a new keyboard. I wanted to get one that's a mechanical BlueTooth keyboard and after reading reviews, I decided to purchase the Logitech Keys-to-Go model. It had an ergonomic design and the keys are protected by a fabric covering.
Unfortunately, it didn't last very long and got wonky when subjected to constant wear and tear. My biggest gripe, however, was that it turned out to not be mechanical at all. If you pull back the fabric covering, there's a scissors-style membrane switch peeking through the transparent (potentially acrylic) keycaps.
It also doesn't work in BIOS mode and had connectivity issues.
To sum it up, if you want a durable keyboard for your home PC that works in different modes, don't buy a Bluetooth keyboard. However, if you travel frequently and want something lightweight, then a BlueTooth keyboard is the way to go.
Daniel Carter is the founder of Zippy Electrics. He provides in-depth guides and reviews on a variety of electronic riding gadgets on his blog. He also enjoys his 25-minute morning commute aboard his own trusty electric scooter and shares his passion for cool rides with his two teenaged sons and readers of his blog.
Although I was apprehensive about its durability, I have been entirely satisfied with the iClever Ultra Slim 3 keyboard. My major concern was portability, as I only need a BlueTooth keyboard when I travel. This model folds up to roughly one-third of the size of other Bluetooth keyboards. I also like that it has a wired option in situations where I don't want to drain the battery. The keyboard battery lasts for more than a week even with heavy use, so this is not a major concern.
I would recommend this model to anyone in need of a compact Bluetooth keyboard. As far as downsides, I have experienced rare connectivity issues. Getting used to a smaller keyboard, especially one that is not that sturdy, has also been a challenge. Otherwise, it fits my needs perfectly.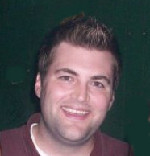 Travis Scoundrel is a gaming blogger that loves all things tech. The publisher of Nerds and Scoundrels, Travis frequently writes on gaming guides, gear, and Dungeons and Dragons.
The number pad may be slipping out of use among mainstream users, but some still prefer having easy access to it on their keyboards. The Logitech  K780‌  is the best BlueTooth keyboard with a number pad. Like the other Logitech keyboard on this list, the  K780‌  supports connections to multiple devices and is compatible with computers, phones, and tablets. The circular keys are comfortable to type on because they are full size. The keyboard looks great, too, whether you choose black or white.
Of course, the reason you might buy this keyboard over another is its standard full-sized number pad, which is located to the right of the rest of the keyboard. While you're likely looking for a BlueTooth keyboard if you're reading this guide, you won't be stuck using Bluetooth with the Logitech  K780‌  — it can also connect with a USB cable. Unfortunately, it also uses AAA batteries, but those batteries do last two years, which is nice.
Logitech K780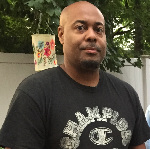 Hello I am Dave Alce, the content admin of All Day shoe. I am someone who loves shoes and this is the reason behind why I am here. Other than being a shoe lover I like Hiking, Fishing and Rock climbing etc.
I use *Microsoft's Surface Book 2* for a couple of good reasons. It's extremely portable, it's really lightweight and stylish, and mainly - it has some of the best battery life on the market.
The Bluetooth 4.0 connection that the keyboard uses offers quite a bit of range - up to 50 feet in open air or up to 23 feet in an office environment. This makes the keyboard perfect for presentations, training, or anything that you would need the convenience of wireless typing for.
The keys are rated for up to 500,000 actuations, making the Surface Book 2 less durable than a mechanical keyboard, for example, but perfectly stable and sturdy enough to last years of remote typing.
On the outside, the Surface Book resembles the Apple Magic keyboard, incorporating a simple and classic design with notes of grey, silver, and black.
Even though all of those specs are amazing, they are all outshined by the incredible battery life. With only two AAA batteries (which, by the way, are included in the original package) the Surface Book's battery lasts up to 12 months! Isn't that impressive?
Regarding my personal experience with the keyboard, I am perfectly satisfied with its design; the Bluetooth range; and, most of all, the battery life, so I would definitely recommend it to anybody who is looking for a beautiful, yet powerful and stylish product.
Plamen is a Tech and Gadget reviewer from Bulgaria. Plamen loves writing about technology and all the latest gadgets. He enjoys espresso, cooking, dancing, and helping people.
I got Bluetooth for my wife for a gift and she has been going crazy-go-nuts over how much she loves it for several days. I'll give a quick break down for people who are shopping.
Pros:
1. It works with anything that has Bluetooth, and VERY easily. We hooked up an iPad mini, and two cell phones (both android) in less than 3 minutes. It's that easy. Just activate your Bluetooth on your device, search for devices, select the K480, type the verification code in on the keyboard, and you're up.
2. It actually works as simply as it sounds. In all the devices we hooked up, we just turn the 3 way toggle and it automatically switches to that device, takes away the on device keyboard, and you start typing on that device. You can switch between devices on the fly, which takes like 1-2 seconds. My wife has her iPad mini and her phone in the cradle and is online and texting her mother simultaneously, just switching back and forth between devices with 1 flip of a switch.
It's absurdly easy and she loves it with bells on.
Bells on?
No.
More like a whole hand bell choir, playing Beethoven while she sips tea with Emily Gaskell and Jane Austin in a gazebo in 1850's Brittan.
Okay...maybe not that much.
3. It's solid and doesn't feel like it's plastic. It's not too heavy per say, but solid.
4. It has a clever sticker along the top that has full instructions to set things up and connect devices. As a guy, I love that she got to feel all techie by doing stuff without asking me for help. I love helping her, but figuring out technology on her own makes here feel somehow like a part of the CIA.
5. It's a laptop sized keyboard. I'm writing this on my Asus laptop and the key spacing is identical to my laptop. The keys themselves are a little smaller with a little more space in between then, but if you can type on a laptop you can type on this. No cramped fingers and no hitting 2 keys with one finger.
6. It has multiple multifunction keys that are pre-programmed (like a home key, a back key, etc.). She's figured out a bunch of cool shortcuts and has love learning to utilize this thing to actually make her more efficient and productive in the hour she has at the end of the night to get all the e-mail/web surfing time in.
7. It's nicely thought out. There aren't any unnecessary gadgets or needless buttons on this (though that's pure opinion).
8. It's Logitech. They just make decent stuff and they're a brand name that has some credibility, being around the business for decades and decades. I still use 2 Logitech mice that are a decade old. They're not a perfect company, but I have honestly never had serious problems with Logitech.
9. It shipped with batteries, included and ready to go. You just pull out the tab and you're on.
Cons:
1. It was more costly than the alternatives. We got it on sale for $40, and that might seem high for a Bluetooth keyboard. There are other brands online for $15 or less. Then again, half those $15 options all look the same because they're all made in the same sweatshop in China and re-branded by a company that won't be around in 2 years once the money gets laundered.
Now it's true that Logitech's stuff is all made in Chinese sweatshop too, but Logitech has a long-standing name. Still, it probably doesn't need to cost $40. It is definitely more solid and respectable a product than the $15 knock-off stuff, so I paid the fee and don't regret it. As consumers, we're likely getting skinned because of the name Logitech...but if we wanted a quality made in America product that was produced in a factory where the workers made an actually livable wage, it would cost $140.
What can you do?
2. They keys make noise. Some folks have complained that the keys are loud, and they're about as loud as any regular laptop keyboard. I don't see that as a con, but if you're expecting it to be as quite as the touch pad on you phone, it won't be. If you plan to use this to send text messages in church, you'll get discovered pretty quick.
Then again, if you're taking an external BlueTooth keyboard to church because you plan on texting that much, you have some serious problems.
So, for $40 I made my wife significantly happier for several days. That alone is worth the money for me.
I am using the BlueTooth keyboard for the last two years for my office work. I have chosen the BlueTooth keyboard on it, and it helps me to do typing work without any fatigue to my hands and arms. The keyboard makes my everyday office working a lot easier since there are not tangled cables. It connects via Bluetooth, making it ideal for mobile devices that do not have a USB connection.
I highly recommend the BlueTooth keyboard because it offers easy switching between devices and can conveniently use with ios and Android smartphones and tablets, without the need for installation. I prefer to use the BlueTooth keyboard because it is beautiful to type on and carries all the essentials of a wireless keyboard.
CJ Xia, a VP of Marketing & Sales at Boster Biological Technology
If you spend most of your work time in front of a computer screen and like to move their workspace around the house, then wireless accessories are a must - like a Bluetooth keyboard. There's a ton available, most good, some bad, so it's important to know what to look for.
I tend to drag my laptop all over the place to work. Outside in the sun, down in the basement where it's cool, in bed when I'm not feeling well, etc. So, my Bluetooth accessories like the mouse and keyboard allow me to have the full office experience anywhere I want.
I chose the Logitech BlueTooth keyboard for Multi-Devices.
It allows me to instantly connect to my laptop, my iPad, and even my smart TV. I can pop it in my travel bag and use it to connect to any device in hotels or people's homes. Not only is it super convenient, but it's also great quality for a low price. Logitech backs all their products with money-back warranties and guarantees. Plus, I've had mine for about two years now and have only changed the battery once.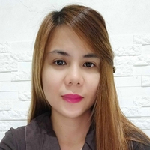 Frances Nicole Garcia is a Chief Marketing Officer of Most Craft. She has years of online marketing experience and oversees the company's SEO and marketing relationships. She likes knitting, drawing, and everything in between.
---
---
---
---