---
---
What is Business Strategy?
It's an idea or the method that is implemented within a business to achieve the desired goals. It's a strong tool that helps organizations in their decision making, to recognize the strong and weak points of their system, to choose the path or activities for business promotion, and to work efficiently to compete in the market. 
What is Monetization?
Paul Freet, a Commercialization Expert once said.
"A business is a repeatable process that makes money. Everything else is a hobby"
Monetization refers to converting a non-paying business into a paying one either it's a website, Facebook, YouTube, Twitter or Tiktok account. It is very crucial for the entity's growth because this is the main point when proceeding with the strategic plan as all the planning is ultimately done to gain revenues from the entity. And it is not a new thing in the era the television, radio and newspaper industry had been doing it for decades using advertising and paid sponsorships. Most people do some activities for fun but what is wrong with the idea of creating revenues with something you do as a hobby or to relax your self and the time when you realize it, you are directed towards the term "Monetization"
Possible digital monetization strategies:
Add ads to your videos, to your video content.
Add ads to your articles.
Add paid subscription option.
Start collaborating with brands in different formats.
Create and monetize broadcasts.
Website Monetization:
So, the the question arises "Can I make money with my newly launched website?" The answer is YES! Website and e-commerce monetization is a well-known term these days, the owner of a website earns by making the availability of ads on his web page, by using pay per click or cost per impression, by publishing sponsored content, posting product reviews and tutorials, writing eBooks or audiobooks.  
There is a bundle of ways to monetize a website, but it requires hard work.
Facebook Monetization:
Facebook has a massive number of users, and you have a great opportunity to earn with your Facebook page. Include Instream-ads in your videos and create revenue. If you have an exclusively huge fan following you can add paid fan subscription by returning them bonuses, special content and badges. You can also collaborate with the known brands, usually, the brands work together with some influencers and get to promote their content to the subscribers of influencers. The brand gets the reach to a huge audience, and you get the revenue. 
YouTube Monetization:
To monetize your YouTube channel, you need to cover an eligibility criterion for the YouTube Partner program that include a minimum of 1000 subscribers along with 4000 watched hours on your videos in the last year it does not matter how many videos you have uploaded or from which part of the world your subscriber is, compliance with the YouTube Policy and its Guidelines. Avoid copyrighted content in your videos and create an AdSense account with Google and Link it to YouTube channel this will provide Google with a path to give you revenue. For instance, if you post a video on the topic "How to use   titan 440    paint sprayer" and if an Ad is played on it, you will get paid for it. 
TikTok Monetization:
On TikTok, you can upload, share, and create 15 sec to 60-sec videos this social application has a global success with 2 billion downloads. According to a rough statistical analysis by experts you can earn about $350 on each of your posts with a fan following of 300-400 thousand. So, to begin with, the TikTok blogging you need to evaluate yourself about How catchy and attractive content you can make? As a beginner focus on adding value to the present topics and bring up a newer version of the existing content also think about the problems with the content that is not been catching viewers attention. If you are a grown blogger on any other platform than TikTok then you can easily reach 1000 followers, but the other case needs time and hard work. Use hashtags to enhance the reach of your content to thousands of viewers and earn with a large community using TikTok.
Twitter Monetization:
Unlike TikTok, YouTube, Facebook, if have created a fandom or following on Twitter and expect to create revenues just like the former platforms then you have chosen the wrong path to walk on.
Because Twitter does not have any program launched for paying its members. You can either have Tips from your subscribers via any transaction platform or can activate super Follows if possible.
Although now it is working to implement some changes to its policies by dividing the revenues into two parts one is for the targeted advertisements that show on the tweets and the licensing of data available on Twitter along with many other services provided. The other part is for the subscription provided to many developers that gain access to the Twitter data via APIs to analyse, visualizes, and get insights from it.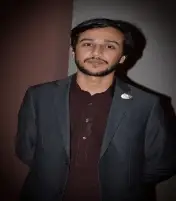 MediaHicon
Arslan Haider is author of the above blog. He is a Senior SEO Expert at MediaHicon (deals in SEO services). Apart from that, he loves to post blogs having valuable content. 
---
---