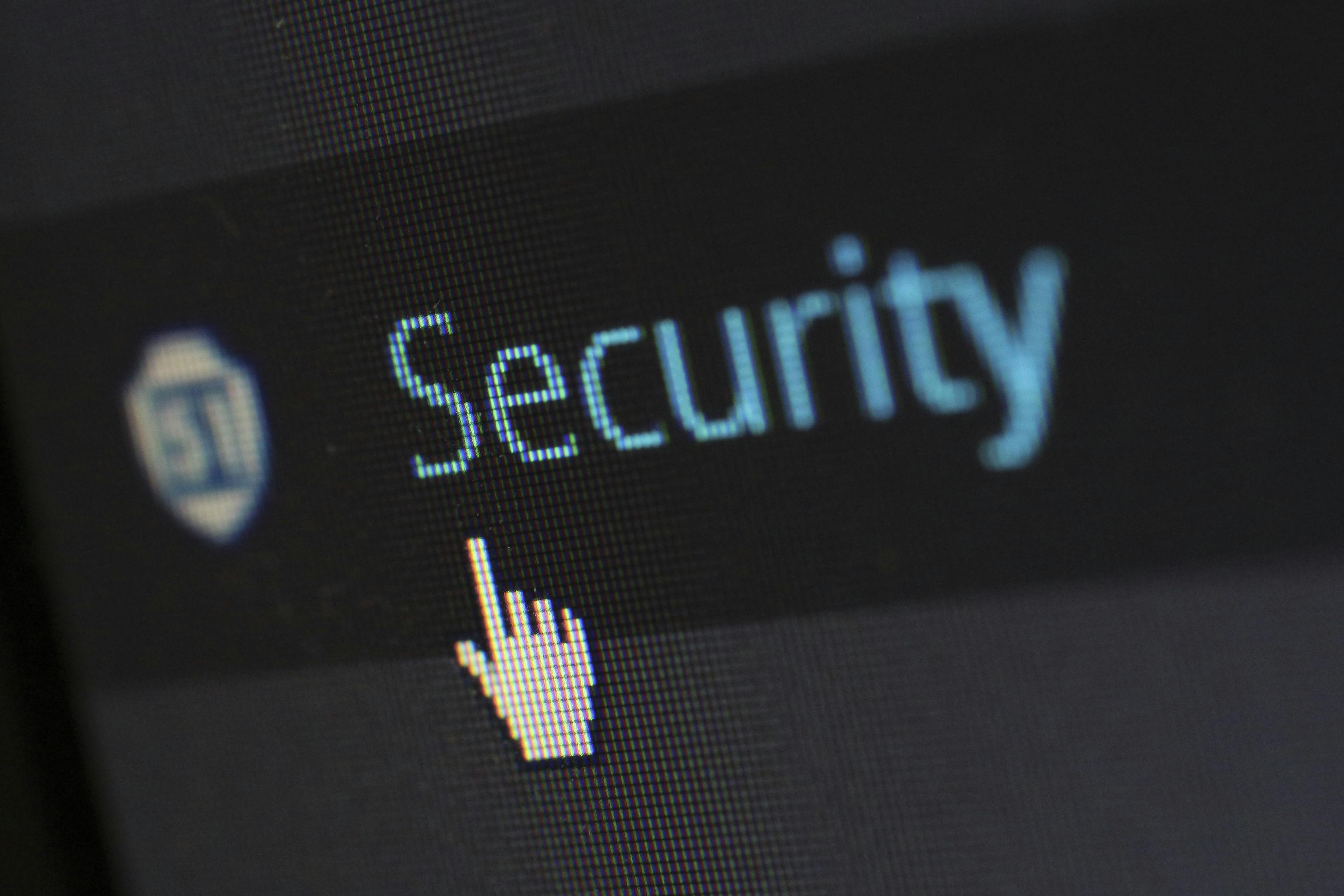 ---
---
Numbers reveal that Cybercriminals produce 230,000 new malware samples each day – what's worse is, this number is predicted to keep growing. With that in mind, how can you protect your small business from cyber threats?
In this article, I'll break down the 8 most effective ways to keep your business safe from cyber threats and prevent data breaches that could risk your entire business!
With that said, let's dive in.
What Are Cyber Attacks and How They Launched?
A cyber attack is a malicious action performed by a cybercriminal with the intent of damaging or stealing data and disrupting digital information. In simple words, the attempt to break into your business's data to steal information would be termed a cyber attack.
There are many ways cybercriminals use to launch these attacks on a business computer. It could be ransomware or malware injected into your computer, phishing scams, spyware programs, and the list goes on!
Hackers may attack different institutions for different purposes. For instance, they can target financial institutions to get access to the financial files, and once they have it in their hands, they can cause severe damages to stakeholders.
Similarly, some cybercriminals attack Govt. agencies where they enjoy administrative privileges and may steal secret information.
Potential Risks of Cyber Attacks for Small Businesses
Businesses have a lot of critical data that can be of value to criminals. Take bank details, for example. The hackers can use them to process payments without you knowing.
Similarly, location data can be used to track individuals and can lead to physical attack and injury of the prey. Criminals can also use the crucial data of businesses to blackmail them and demand money. In case you don't meet their amount, they may threaten you to expose your critical data to the public.
Cybercriminals may also target login credentials – be it the logins to your business sites where human resource files are stored. These files could be anything that is a backbone to the institution, and there could be severe damages.
They can also attack small businesses to mine some critical and sensitive data like how they manage to beat their competitors, which can jeopardize the company's operation.
What's surprising is, many cybercriminal attacks on small businesses are run unknowingly by the employees, by using your business's Wifi network to break into sensitive data.
Top 8 Ways to Protect Your Small Business From Cyber Threats
It's not uncommon for Cybercriminals to target small businesses as they generally don't take precautions against cyber attacks. Many small business administrators are unaware of the dangers of these attacks, while others don't want to invest in cybersecurity solutions.
That said, below are the top practices that small business owners can employ to keep away from cyber threats. Some of these solutions may cost a little but mostly are free to get started.
According to Ryan Brown CEO of Art of Lock Picking, implementing at least 5 of these cyber threats protection will ensure more than 95% protection from them.
Protect your website with a CDN
According to Vlad from Web Scraping in regards to protecting your small business website from cyber threats, a full scale DDOS attack could take your website down.
Using a Content Delivery Network, usually shortened as CDN, is an easy to implement solution that can save your website from most Web cyberattacks, such as deny of service attack, or even simply from slowing down due to search engine and other web services automated crawlers that are constantly querying your pages and putting more pressure on your Web server.
Some free CDNs can even speed up your website by more than 30% with a simple and fast implementation, by simply changing your DNS records to let their systems cache your content and provide it to any Web visitor, crawling bots included.
Install an Antivirus Software
An antivirus is used to protect your computer against malware. When you install antivirus software on your device, it scans against viruses, detects them, and removes them according to your permission.
There is a wide range of powerful Antivirus apps on the market, offering protection against malware which is a common way of injecting a virus into a computer and restricting its files.
However, note that the most effective ones are paid and require a monthly, yearly, or lifetime subscription. You can get started with a free trial if quick scanning & protection against malware is your concern.
With that said, here are the top Antivirus programs you can install on your Business computers and take the first step towards protecting your systems against cyber threats:
McAfee Total Protection
Norton AntiVirus Plus
Bitdefender Total Security
Malwarebytes
Avast
Virtual Private Networks (VPNs)
VPN stands for a virtual private network. According to online security experts, it's the best way to browse the internet anonymously.  a VPN   app works by tunneling; it first hides your address & data then makes it unreadable to criminals and any other third party.
Since VPNs tend to be effective in terms of encrypted browsing, there is a range of them available for you to use. As a rule of thumb, you'll find both free and premium options.
If you're serious about protecting your Business and critical data against cybercriminals, then we recommend investing in a paid VPN app. The best premium VPNs on the market include ExpressVPN, NordVPN, and SurfShark.
Otherwise, you can get away with a free VPN like ProtonVPN. Whichever option you choose, make sure it's trustable as free VPNs often come with the risk of recording & exposing the data of their users.
Configure a Security Firewall
A security firewall lets you configure domain names and IP addresses, allowing you to filter the incoming and outgoing traffic. It helps with protecting your Business website by blocking unwanted and malicious traffic on your website.
To configure a firewall of your website, you'll have to explore the options in your hosting account. If your website is backed by a managed web hosting service, most likely the firewall would be configured already. However, you can still contact customer support and make sure of that.
Password Protect Access
There is a wide range of invasive spy apps that could be installed on your Business computer.
To ensure that doesn't happen, security experts recommend restricting the access of your computers to trusted employees only. Creating a strong password for your computer/s is a simple yet effective way to do that.
So, how do I create a strong password? To do that, just make sure it contains the following characteristics:
8 characters,
one special character (#,&,@, etc.),
one numeric character, and
one capital letter.
Enable Multi-Factor Authentication
Multi-factor authorization is a type of authentication in which the user is required to present two or more pieces of evidence.
Compared to the regular logging in where you have to enter the password alone, multi-factor authorization may also require verifying the OTP sent on your phone number or tapping "Yes" on another device of yours.
This helps to make sure only the original user can access an account or computer. So, we recommend small businesses implement multi-factor authorization on all their computers and accounts – especially the bank login mechanism.
Create a Separate User Account
This is an advanced security measure in which you can set different user accounts for every level of employees in the institution. This is popular in financial institutions in which an employee can only log in to a specific user account for their level and perform actions limited to them.
On the same computer, only key personnel could be able to access accounts that perform critical actions like payment processing.
Factory Data Reset
If you've suspected malicious activities on your computer, it's recommended that you back up your crucial data and perform a factory data reset. It restores the computer to its factory settings and helps to remove any malicious program or files.
To perform factory data resets, follow the steps below on your computer:
Create data backups on your computer (i.e. back up the important data).
Open Settings.
Navigate to Update and security
Open Recovery settings.
Click Reset This PC.
Note: Make sure you create data backups before performing a factory data reset or you may not be able to recover that data.
How to Identify Spyware on a Computer
Identifying spyware on a computer can be reasonably hard for not-so-tech-savvy people.
However, note that when spyware is installed, it consumes some RAM and may make the computer slow down – leading to noticeable lagging.
Use the command CTRL + shift + Esc to open Task Manager and see the processes using RAM. This way, you may be able to determine what malicious program is putting your computer at a risk.
You can instantly navigate to the location of that program and uninstall it right away. Be sure to restart your computer once/if you do that.
Furthermore, unusual browsing history could be a sign that the attacker has opened some links remotely, which could be activation or installation of spyware.
To check your browsing history on a computer, open your browser > Settings > History. Now, scroll down and spot any unusual activity.
Furthermore, the unknown apps on your computer could be spyware installed without your knowledge. Whenever you come across such a suspicious program, consider removing it right away.
Final Words
There are many cyber security solutions that small businesses can employ to protect their institutions against cyber attacks.
This article breaks down the top 7 ways to protect your systems against cyber threats. Though some of these are paid, many of these are free and can be practiced every other day without even spending much time.
Some security policies you can start implementing right away are multi-factor authorization, the use of a VPN, and creating separate user accounts for your employees.
---
---