A video podcast is a series of videos about a given theme, that each tells a different story related to the topic, usually with guests. The conversations, habitually ranging from 30 minutes to 60 minutes, are recorded and published at a regular pace, similar to how a TV would be organized.
---
---
What is a video podcast?
A video podcast is a series of videos about a given theme, that each tells a different story related to the topic, usually with guests. The conversations, habitually ranging from 30 minutes to 60 minutes, are recorded and published at a regular pace, similar to how a TV would be organized.
Videocast or video podcast definition: a series of videos talks published regularly about a similar subject
With current technologies, anybody can create a video podcast for free and upload it on YouTube or another video hosting platform, all that is required is a working webcam and microphone to be able to record the show.
What do you need to record a videocast?
You will need some basic material to start recording a videocast, however you can always begin using your home equipment and get higher quality products as soon as your podcast starts to attract more followers and eventually helps you to  make money online   by bringing advertisment or affiliate revenue:
How to create a video podcast for free?
In order to create a video podcast for free all you have to do is to find an open source jingle to create your audio branding, to record a Zoom video call with guest speakers for example or with your co-hosts, and to publish the generated video on your YouTube account, under the same channel for videocast episodes about the same topic.
For example, with my  International Consulting videocast   I record 30 minutes Zoom video calls with guest speakers, and then publish the recording on YouTube, all for free.
The only thing it costs is time to find the guests, agree on a topic and a meeting time, have a Zoom call, usually with an off the record talk before recording and a debriefing after, and the publishing time.
How to structure a video podcast episode?
In order to create quality video podcast episodes, make sure to create an introduction jingle of less than 30 seconds to mark the beggining of a new episode, and start to play music during recording after having pressed the record button to include it correctly in your video.
Then, make sure to have prepared in advance your video podcast content, to have done your research before the recording, and to have shared with your guests the agenda.
Always start with an introduction, both of yourself for podcast viewers that doesn't know you, and of your eventual co hosts and guests, to establish authority and show speakers relevance to the topic.
Between topics, play a shorter 1 to 2 seconds jingle in order to mark the pause and the change of topic.
All jingles, either for introduction, interlude or ending, should have a fade effect to leave the speaker the opportunity to do a voice over the sound.
Each topic should of course be related to the podcast episode theme, and should get closer to the conclusion which will come in the last part of your recording.
During the conclusion, give your guests the opportunity to tell more about their products, services or creations and to do some self advertisement - after all, they are the stars of your show!
After the conclusion, play another audio jingle to show the end of the episode, and leave time for viewers to click on YouTube auto generated links to upcoming related videos or episodes of your video podcast.
A standard 30 minute video podcast structure template:
30 seconds introduction audio jingle,
5 minutes introduction of hosts, guests, and episode topic,
2 seconds audio jingle interlude (to repeat between each topic),
5 minutes talk about topic introduction for newbies,
5 minutes talk about topic issues,
5 minutes talk about topic resolution,
5 minutes talk about topic related tips,
5 minutes conclusion with guests self promotion,
30 seconds ending audio jingle.
After having created and recorded your first video podcast episode, it is time to upload it on Youtube or another video hosting platform.
How to start a Youtube channel podcast?
The easiest way to create a free video podcast being to host it on a YouTube Channel, all you have to do in order to create your channel podcast is to create or logon to your YouTube account, to go to the YouTube video upload screen, and to follow the instructions while uploading your video podcast episode.
It is best to directly create a channel named after your videocast episode, in which you will regularly publish your newly recorded videocast episodes.
You can now share your video podcast episodes with the world and share them with your friends and followers on social medias!
But how to make a successful podcast or videocast? In order to know more, we asked the community for their expert tips on the subject.
What is your ONE tip to create a great and successful videocast? 
Record and edit your episodes.
Once you have your content planned out, it's time to start recording! You can use any type of recording equipment that you're comfortable with, but make sure the quality is good enough for YouTube. Once you have your recordings, edit them into individual episodes and add any additional graphics or music as needed. Henry Green is the Editor of Chart X Games
Melissa L. Smith, Enotrias: set three goals for yourself before each presentation
Set three goals for yourself before each presentation. I like to review my most recent recorded webinar, critique it, and then have any areas of improvement be my three goals for my next presentation. I write them down and have them next to  my computer   in case I need to refer to them during my presentation.
Goal 1: Do not flare your nostrils.
I learned that I tend to flare my nostrils when I am a little stressed and trying to get information across. I didn't realize this of course, so now I take steps to calm myself down, and angle the camera differently for the next time.
Goal 2: Engage with the attendees.
I realized that I need to engage with my attendees better, especially in webinars. I've learned to do this by thanking people by name if they ask a great question, or having the attendees weigh in on certain parts of my presentation.
Goal 3: Do not forget to end with a CTA
And probably the most important part, is a Call to Action. After an hour of lecturing, I cannot forget to remind the attendees where they can find me online, how to get in touch, and how to engage my services.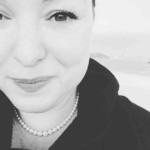 Certified Sommelier Melissa Smith has been building her profile as The Sommelier to the Silicon Valley Stars, providing in home and corporate wine tasting seminars, and private cellar services to the top collectors in the region.
Mark Webster, Authority Hacker: just get started
We switched our Podcast to a Videocast around the middle of last year and it's been hugely successful for us. We've grown our YouTube subscriber count by 50% year on year and we're really getting into the flow of things.
If there's one piece of advice I would give to people looking to get started it's this:
Just Get Started
It's important to realize that your first videocast is not going to be perfect. It'll have awkward pauses, gaps and generally be a bit rough around the edges. Don't let that put you off though. The ONLY way you will improve this is through practice. The more videos you create, the better you'll get. Videocasting is a learned skill just like any other skill and the best way to get better is to put yourself out there and force yourself to produce a video each day/week/month.
Set yourself that goal and stick to it, no matter what it takes. This is my number one tip for improving your videocast quality.
Authority Hacker Videocast
Mark Webster is Co-founder of Authority Hacker, an industry leading online marketing education company. Through their video training courses, blog and weekly podcast, they educate beginner and expert marketers alike. Many of their 6,000+ students have taken their existing businesses to the forefront of their industries, or had multi-million dollar exits.
Angela Cheung, APV: Tell stories
There's a Native American proverb, "Those who tell stories rule the world".
We human beings are wired to think and remember stories. One study showed that a story is twenty-two times more memorable than a fact alone. No matter what your videocast is about, a relevant and compelling story will keep the audience engaged, make your point come to life and stick in the head long after the episode is done.
You can give a list of tips on how to increase sales, but if you told a story of how your introverted sister became the #1 sales person in her department by using her superior listening and empathy skills, it will make it more so much more relatable.
Personal stories work well. Keep your stories concise – no rambling. Be clear on the point you're making with the story and stick to it.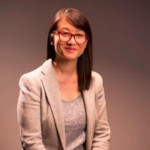 Angela was at Disney. Now she helps people get their creative work done.
Azza Shahid, Infinite Recovery: try to get in great guests
According to the study "Almost a third of Americans listen to at least one podcast a month"
One great tip to create a successful videocast is to try to get in great guests. A guest will not only be sharing intelligent facts but he will also be bringing in his own followers. Come up with pre-scripted questions and also let your guest share their interesting stories.
*Another tip *is to try to be consistent with your videocasts. When you do have an audience it means you have a relationship with them and therefore they need to know that they can count on you. There are a lot of chances that you will lose your listeners if you come up with an inconsistent podcasting schedule.
Azza Shahid, Outreach Consultant @ Infinite Recovery
Anthony C. Prichard, Anthony Prichard Communications: never moderate your own videocast
Never moderate your own videocast. Hire a moderator or train someone to moderate for you. As the host, you have enough going on and your main focus should be your guest, not the technology or equipment. A successful videocast is like a fireside chat where the conversation has chemistry.
It's practically impossible for the viewer to have a good experience when the host is hunting and clicking behind the scenes.

Anthony Prichard is a media broadcast architect with Elevated Conversions and provides multi-cast services for business professionals from all walks of life. Conduct an online interview and syndicate your content to 20 different platforms at one time.
Kerri Feazell, Concurrent Productions: be yourself. That's hard to do!
To create a successful videocast, my advice is the same as any kind of video: be yourself. That's hard to do! And really hard if you're thinking about it in the moment, trying to force yourself to be normal" or "just act natural." So the way to do it is to distract yourself from being self-conscious.
The easiest way to get out of your head is to have another person with you, either virtually or in person. If your video cast is an interview with someone, great! Just have a normal conversation. If you're casting on your own, recruit someone friendly who is interested in what you're saying and can nod their head, really listening to what you're saying. They don't have to be on camera but having a "live" audience gets you out of your head and and into relationship, communication. Other people are going to see and hear you and making an actual connection with anther human will help you act more like your normal self rather than your "I am recording myself on video" self. That authenticity will go a long way to establish trust, connection, relationship and credibility. And, you won't feel as weird.
Kerri Feazell is a listener, writer, thinker, re-examiner, and introvert. She is CEO of Concurrent Productions, which she operates with her husband Jeff. In this role, she enjoys interviewing business owners to draw out their authentic selves on camera.
Shiv Gupta, Incrementors Web Solutions: Use Your Camcorder and Editing Tools to Create a High-Quality Video Content
A videocast and podcast are quite similar because of the same mechanism which is involved with it. Firstly, you should create a high-quality video file that'll have playback capabilities for all modern devices. You should consider using your camcorder and some inexpensive editing and compression tools to build a video for your blog or streaming and broadcasting channels. There are many options for creating and watching videocasts, you'll continue to create your videos for different reasons, audiences, and purposes. The correct formatting and quality of video content is important as it becomes more popular for engaging audiences.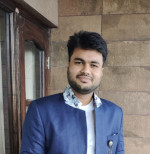 Incrementors is a Digital Marketing agency that provides a wide range of services from SEO, Web Development, Web Design, E-commerce, UX Design, SEM Services, Dedicated Resource Hiring & Digital Marketing Needs!
Richard Capt'n Henderson, Home Business Magazine: plan out your podcast
One tip for a successful videocast is to plan out your podcast. Don't script it but create an outline to follow. Script in a brief introduction for the guest that gets the guest talking within a couple of minutes. Include in the script bullet points to discuss in the podcast, to keep the podcast moving along and to ensure the guest's main points get covered.
Keep the discussion conversational but tie that in with the discipline of bullet points to add structure and focus.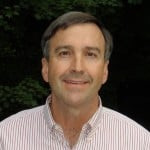 Richard Capt'n Henderson is the host of the Home Business Podcast, which shares cutting-edge advice for home-based entrepreneurs and interviews top experts in the industry. This podcast helps you succeed in a home-based business and in working from home.
Miguel Gonzalez, Cortburg Retirement Advisors, Inc.: choose the right topic
Technology has changed the way we share and consume information. Rapid growth in the usage of smartphones and mobile devices means investors are turning more towards digital sources, such as websites, apps, and podcasts, for news and information. In fact, podcast listenership has grown by 75% since 2013, reaching an estimated 57 million people in 2016. But it's not for the faint of heart. In order to be effective, you have to dedicate the time and budget necessary to set up a professional studio. You need to come up with a schedule you can stick with, and you must be consistent in your efforts. My 1 tip to have a success podcast is CHOOSE THE RIGHT TOPIC. The subject or theme of your show should be one that you have a passion for and that your target audience will benefit from hearing about. You should be able to speak expertly and enthusiastically about your topic for 30 to 60 minutes on a regular basis.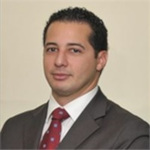 Miguel Gonzalez is a Retirement Specialist with over 19 years of experience in retirement income planning, overseeing investment of funds, and designing retirement plans.
---
About the author - Yoann Bierling
Yoann Bierling is a Web Publishing & Digital Consulting professional, making a global impact through expertise and innovation in technologies. Passionate about empowering individuals and organizations to thrive in the digital age, he is driven to deliver exceptional results and drive growth through educational content creation.
---
---
Explore Your Business Potential: Discover Our Range of Transformative Courses Today!
Unveil the power of knowledge with our diverse array of courses, from Operational Procurement in S/4HANA to SEO essentials. Elevate your expertise and drive success in your business ventures.
Get your course
---