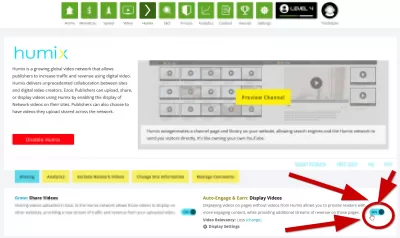 ---
---
YouTube allows users to create and share videos around the globe. This website is regarded as one of the most popular platforms, with more than a billion monthly visitors. In today's media platform, YouTube stars are considered overnight celebrities who gain popularity after amassing a large fan base with their how-to videos and other displays of extraordinary talent.
Most of these little TV stars do what they have to do to scratch and satisfy their urge to perform and create content that a broad audience base can view. If making money is not your primary goal for starting a YouTube channel, you would be pleasantly surprised by the number of opportunities awaiting once you get started.
This blog will help you to earn a significant amount of money by uploading YouTube videos to your channel. Did you know that you can make an income on YouTube without having thousands or millions of subscribers? Read on to learn more.
Techniques To Earn Money On YouTube Without Subscribers
You have probably heard success stories of regular people earning a significant sum on YouTube. But how is that possible? You might be wondering: how to upload my video on Youtube and earn money? Although it is unrealistic to expect to make thousands of dollars on the platform on your first try, you might potentially begin generating money right away.
If you want to make money on YouTube without subscribers, here are some things you can do:
Using Ezoic Humix is one of the most convenient and effective techniques for earning money on the platform even without a thousand or a million subscribers viewing your content (read our Ezoic Humix review). Humix is basically a similar version of Youtube that allows users to upload their videos which in turn, will be visible to search engines. It offers a great collaboration between digital video creators and sites, auto-generating a library and channel page that lets the Humix network directly send you visitors for engagement.
You can do this by linking several Youtube channels to your domain, and then importing videos from any of the channels you chose. Keeping the videos within Humix allows publishers to generate more revenue from the videos than usual. However, you should only upload videos that you own, not other content that you have no ownership of. Upon uploading the video on your dashboard and enabling Humix sharing, the video will become part of the rotation to be displayed on other websites when there's a match.
This is highly ideal for those with a passion for video content creation. But before you earn, Humix's algorithm has to see the video on the platform before it can integrate it into other publishers' sites. Therefore, you must upload your video with precise information, meta tags, and descriptions.
Suppose you create inspirational videos about self-improvement; Humix will search for other popular websites with a similar focus and integrate your works there. If you do this, more people will see your video, which means more money will go into your pocket. This is the great thing about Humix – it works even if you don't have subscribers on your channel.
You can also use the Earn tool and Auto-Engage feature you can find at Humix. If your publisher comes with Auto-Engage and Earn features, your videos may replace any unassigned or uncategorized video slots.
Aside from that, Humix will not add or replace a video placeholder that you have explicitly provided. After all, Humix requires a blank or auto-inserted placeholder to work. The Humix system first determines the nature of your content by testing your site's meta tags, title, and structure.
After that, it searches the Humix global video network for contextual, helpful, and relevant videos that could enrich your site's content and insert them in the best placeholders.
How To Upload Videos on YouTube and Earn Money
You only have to follow simple and quick steps to upload videos on YouTube. However, you must check YouTube's supported video formats before attempting to post your film. Some most commonly used video formats include MP4, MPEG4, MOV, AVI, and FLV.
Now that you know YouTube's video formatting requirements, follow these steps to upload a video:
Open your browser, go to YouTube, and log in.
Upload your video by clicking the video icon you can find at the upper right corner of the screen, among your alerts, applications, messages, and user icon.
Select UPLOAD VIDEO to add your clip.
Select the video file from your hard drive by clicking the SELECT FILES button. Another option is to drop it into the window.
Hit the PUBLISH button on your video. You can also add a scheduled posting.
Other Ways To Earn Money On YouTube
Google Adsense
One way to earn money on YouTube is to participate in a YouTube Partner Program. With this collaboration, video content creators now have access to tools like Google Adsense, which may help them monetize their films. If you are a content producer, you need at least 4,000 hours of cumulative watching time and 1,000 subscribers in the last 12 months to qualify.
Brand Sponsorship
Successful advertising strategies include brand sponsorship, often known as influencer marketing in the digital marketing world. This is where a company pays a content creator to include an endorsement of the company's brand or product inside an online video.
Final Thoughts
YouTubers who attract an extensive and loyal following have a good chance of making a decent living from their efforts. It's easy to see why so many people are driven to YouTube: the highest-earning creators make an estimated $20 million each year, according to Forbes.
But even if you don't have a million subscribers on Youtube, you can still monetize video content through Humix while allowing full authority over your content at the same time.
Frequently Asked Questions
How many subscribers do you have to have on a channel to start earning?

With Ezoic Humix, there are no restrictions on the number of subscribers to earn on the platform. That is, the system works even if you do not have subscribers on your channel. You just need to upload your video and earn money.

What to upload on youtube to make money?

You should be based on your preferences and the interests of your audience. That is, you must respond to their requests. But using Ezoic Humix is one of the most convenient and effective techniques for making money on the platform, even without thousands or millions of subscribers viewing your content.
---
---
Explore Your Business Potential: Discover Our Range of Transformative Courses Today!
Unveil the power of knowledge with our diverse array of courses, from Operational Procurement in S/4HANA to SEO essentials. Elevate your expertise and drive success in your business ventures.
Get your course
---