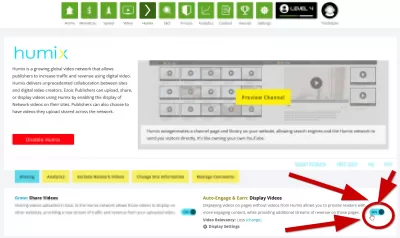 ---
---
YouTube is one of the most famous social media websites. It is the second most widely used platform, with around 2.2 billion users worldwide. Although it started as a simple platform where you can express yourself through videos, YouTube monetization has made it possible for various users to earn money while making videos they're passionate about. This is all possible thanks to YouTube's monetization program.
But can you monetize YouTube videos without subscribers? After all, YouTube has a set of guidelines that you have to meet before you can monetize your videos. Well, to answer the previous question, the answer is yes and no. Yes, you can earn money through YouTube! But you won't earn money through YouTube monetization.
Sure, it definitely sounds confusing. But we're here to help you achieve that with our guide below. Read on to find out more!
Youtube Monetization Rules
Before anything else, let us first find out the platform's corresponding guidelines for YouTube monetization. As stipulated in the app, you must join the YPP and meet the following qualifications:
Have a subscriber count of 1000 or more
Have garnered a total of 4000 public views within 12 months
Have YPP program availability in your area
Must be willing to adhere to all YouTube Monetization regulations
As seen above, YouTube is quite selective about who can participate in its monetization program. But fortunately, there are different ways for you to earn money while making YouTube videos without a lot of subscribers. Here are some of them:
1. Join And Connect To Any Affiliate Programs
This one is easy. All you have to do is apply for different affiliate programs hosted by various companies. One good example is Amazon. Once you're accepted, you can share Amazon product links and receive a commission every time people purchase products using the link you provided.
2. Become A Brand Ambassador
This is one of the most common ways users make money through YouTube. If you meet a company's brand ambassador requirements and become their brand ambassador, you can create videos where you can promote their products. The company you partnered with will be the one to give you its supply of products.
3. Sell Your Products Through Youtube
You can use YouTube as part of your marketing strategy to market your ecommerce products in your business. Doing so will help you widen your audience. All you have to do is create a video of yourself promoting your products and link the site where you're selling them.
There is another way of monetizing your YouTube videos without subscribers. How? By using Ezoic Humix (read our full Ezoic video player review)! Ezoic is an online platform designed to help publishers share their content on the website and earn from it through UX and advertisement.
Using the Ezoic video player, you can gain revenue as users engage with your YouTube videos. Aside from that, it is also a great network that will effectively promote your YouTube channel. It's like hitting two birds with one stone!
Ezoic Humix Network: Importing Youtube Videos To The Ezoic Website And Sharing It With Others
This is the website collaboration everyone is dreaming of. With the Ezoic Humix Network, you can import and share your YouTube videos on the Ezoic website (read our full Ezoic Humix review). The website will do its job to get your videos across to other users and share your content with other websites. Furthermore, your profits will increase as your user engagement increases with the Ezoic Humix Network.
So, what else makes this website incredible? Here are some of the things you can achieve by using Ezoic:
Increase your viewers and, in return, increase your gained revenue
Collaborations with other sites may result in increased traffic to your YouTube.
Upload videos for streaming and put ad revenue
Keep your viewers engaged with your content
Have full autonomy and control over your videos
Why Use Ezoic?
To simply answer this question, it all boils down to control and ownership. With our Ezoic player, you can ensure that no third-party websites will take over or harm your videos. That means only you have total control and access to all your videos. The Ezoic player just automates the processes for you!
Moreover, since Ezoic can generate traffic and is affiliated with Google, your YouTube search engine ranking can increase. In return, this also increases the likelihood of getting more viewers and subscribers on your YouTube account.
Final Takeaways
So, can you monetize YouTube videos without subscribers? Yes! With the above methods, you can become one step closer to earning money on YouTube without subscribers. What are you waiting for? Try out these ways to get your money. You never know; you might be the next YouTube sensation, all thanks to this guide! And with the help of Ezoic platform, you'll have full control of what's yours and spread your name all over the internet.
Frequently Asked Questions
What is the best way to monetizing YouTube videos?

In order to increase your revenue from YouTube videos, you can join affiliate programs, become an ambassador for your favorite brand, or sell your products through Youtube. You can also join Ezoic and use their effective tools to increase your monetizatio

How to get monetized on YouTube without 1000 subscribers?

With the Ezoic Humix system, you can achieve these results. This is one of the most convenient and effective techniques for making money on the platform, even without thousands or millions of subscribers viewing your content.
---
---
Explore Your Business Potential: Discover Our Range of Transformative Courses Today!
Unveil the power of knowledge with our diverse array of courses, from Operational Procurement in S/4HANA to SEO essentials. Elevate your expertise and drive success in your business ventures.
Get your course
---