Whenever creating a new website, where should I buy my domain name is the first question that pops up in mind, the second one being which is the best cheap web hosting for most types of web creation.
---
---
Whenever creating a new website, where should I buy my domain name is the first question that pops up in mind, the second one being which is the  best cheap web hosting‌  for most types of web creation.
However, that question is not so simple, with the very large offering in terms of domain name registration. We asked ten experts for their advice, and while I am using for more than 10 years as registrar Gandi.net, and most recently combined with web hosting the registrar  Interserver,‌  their answers are very different, and go deep in detail into how it works and how to choose a registrar.
Where to buy your domain name? Which domain name registrar are you using, would you recommend it, how was your global experience?
After having found where to buy your domain name and registered it, you might want to find which registrar has been used. This can easily be done by using a whois service, that will directly tell you the answer by simply looking at the whois entries.
How to find where your domain is registered? Check whois entries online 
I had struggled over the years to find a good  domain registrar‌  that allows me to easily manage up to a dozen domains. Several years ago, I found Uniregistry and migrated all my domains over. It has a clean, modern user interface and easily allows different profiles for managing groups of related domains. Domain privacy is free for most domains, a service that other registrars often charge extra for and they offer close to 500 different top-level domains. While they were recently acquired by  Go Daddy‌  their service has remained excellent.
Uniregistry
Trevor Lohrbeer is founder of Day Optimizer, a time management web app that helps people mindfully plan their day by combining their tasks, appointments, habits and other activities into a daily schedule.
The way DNS works is that all .com domain names get resolved into IP addresses by only 13 name servers. You can see which companies run those servers here.
IANA - Root Zone Database
What this means in layman's terms is that the only thing your registrar actually does is collect your money and pass your info along to those name servers. DNS entries are treated exactly the same from that point onward. Price and the Registrars UI are all that matters (don't overthink it). I use namecheap.com and have never had a problem, but I never did a thorough search as to if they're the cheapest.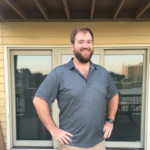 Shaun Poore
I've registered dozens of domain names over the years for different entrepreneurial pursuits. I've used both domain registrars as well as hosting providers to initially register domain names. That includes  GoDaddy,‌   A2hosting,‌  Bluehost and  NameCheap‌  to name a few. What I've found to be important is not the price of the domain when you buy it, but the cost in the out years. All of the services are very competitive up front. Bluehost even offers a free domain name with a hosting account. However, once I learned the game, the choice was simple when comparing the out years.  NameCheap‌  has the best rates year over year when renewing domain names and that's before applying any discounts. All of my domains have since been transferred to  NameCheap‌  and pointed to my hosting provider‌ from there.
Joe Barger writes about how to start and grow your blog and other web development topics at TrailSix.com. He's started dozens of entrepreneurial websites and wants to teach new bloggers and developers how to do the same.
I'm a Web developer and a blogger for the past ten years. There are many  domain name registrar‌  out there, and I have used many prominent ones. But  NameCheap‌  is the one registrar that stood out to me. The main reason is that they provide you features that other registrars (like  GoDaddy)‌  will charge you for. You might already know privacy is the main issue right now. Spammers are scanning the whole internet to find every detail that they could get. WhoisGuaird is a service that offers privacy protection for your domain, keeping your sensitive data safe. When you register a domain, you usually provide your contact information such as name, email, address, and phone number. This is then added to the Whois database. This database lists the owners of every domain name online, and anyone can search it. WhoisGuard hides this information from spammers, marketing firms, and online fraudsters. So  NameCheap‌  is the best domain‌ registrar for me.

Rishabh Ravindran is a web developer and the co-founder of Inskade- a startup that is specially designed to boost your online engagement.
I have been using  NameCheap‌  since the past couple of years and extremely happy with them. They have certain features that are very helpful especially for someone who is struggling to choose a domain name.  NameCheap‌  has something called Beast Mode where users can not just choose their LTDs but also have the option to narrow within a specific industry. What I also truly love about  NameCheap‌  is that they offer free WhoIs privacy - a must have, if you want your data to remain anonymous. Certain other registrars charge a decent sum for the same thing.
In the years that I've been using NameCheap, I hardly ever had to use their support - which speaks a lot about their performance, in a very good way of course. The one time I did reach out to support, they were patient and genuinely seemed interested to help resolve my query.
Noman is the founder of WP Adventure, a web design and digital advertising company in Mumbai, India. His company focuses on building quality websites, do SEO and run digital marketing campaigns for other businesses.
The  domain name registrar‌  I would recommend is NameCheap. As the brand name reveals, domain names on the particular registrar are on the cheap side. You can register a domain name for as little as $10.69 per .com domain per year. It is an easy to use registrar and your domain registration comes with free private WHOIS for life. All you need to do is choose a domain that suits your brand and check whether it is available. If it is, you lock your domain down by registering it. They recommend coming up with easy to spell words that reflect your website's purpose in order to find the ideal website domain name. If your .com domain is taken, you can check whether other TLDs such as .io or .net are available. They've also built a new tool called BeastMode to help users discover a range of domain names fast.
Another great aspect of this registrar is safety. Moreover, you can also register your SSL certificates and host your emails with NameCheap.
Overall, it is a very affordable and reliable registrar service to register and manage your domain names I would highly recommend.
Hope this insight is useful for your piece but do not hesitate to reach out if you have any other questions.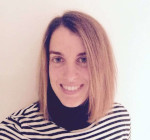 Ioanna Karelia is the founder of Be Your Maverick. After being forced to shut down her brick and mortar business, she built her online business from scratch. Her mission is to help ambitious individuals cut through the scams and make better informed decisions getting started with an online business.
Since the beginning of my adventure on the Web, I tested more than 20 companies to register a domain name and today I mostly use 2 of them: internetbs.net and OVH.com.
The two advantages of internetbs.net are the prices that are a little bit cheaper than most of the other companies (even OVH) and the fact that the order is almost instantaneous.
The cons of internetbs are the lack of clarity of the Control Panel and the difficulty to do simple modifications to the Domain Name as adding a TXT record to the DNS or modifying the IP Address.
Those settings are not clear and the configurations are not easy to do for a beginner, they can be challenging.
However, the support via chat is very quick to answer and competent to help and resolve any issue.
At OVH, the prices are great in general (.fr, .ch domains are cheaper here) and the order is usually fast but sometimes due to some verifications, it can take up to 2 days.
Regarding the ease of use, OVH Control Panel is very easy to understand, navigate, and to use, even for beginners.
Every setting can be easily changed by a non-technical person. However, OVH support is very slow to help, there is no chat, you have to open a ticket, and it can take 2 or 3 days to get an answer.
What I like the most about those 2 companies is their transparency regarding their prices.
The price you pay will be the same every year, and it's a reasonable one.
When you own and manage a lot of domain names this makes a huge difference, that's why I highly recommend them both.
Ruben Bonan is the Founder of Marketing Marvel, an industry-leading Digital Marketing company. Through their services, Marketing Marvel helps organizations develop their brand awareness and increase their revenues by generating high-quality leads.
We have had many experiences with different domain registrars over the last decade and currently using the registrar *Ionos*. Ionos is definitely recommendable especially for first time customers with an introductory price of $1, an easy to use user interface and no service issues so far.
The registration after payment is reflected around five minutes and server settings are propagated very quickly. Alongside ions we have used  NameCheap‌  and websitespot that have standard pricing but very great service with registration happening instantaneously.

Thomas Sen is an analyst at Toms Cheap Flights providing the best flight deals using data driven research
My personal favorite is AWS Route 53 because they do not spam you with ads and upsells during or after the checkout process. It's very painless and straight to the point.
They also have a very robust API that you can leverage to purchase the domain name and change or create DNS records automatically. This makes it very easy to make changes using other AWS services. For instance if you are creating an HTTPS certificate, Amazon KMS can create a DNS record for you automatically if you are using their name servers. It is very convenient.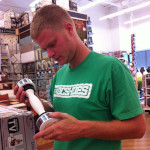 Tyson Nichols, Senior AWS/Linux Administrator
We are using bigrock.com as our  domain registrar.‌  We use it for us as well as our clients and we have never faced any issue with them.
Bigrock provides affordable pricing but it is only a minor reason to persisting with it. Here are some important benefits of Bigrock:
1. It provides a user-friendly interface which makes it very easy to use. We can easily change NS, configure emails, and add new DNS records.
2. Their customer support is so good. We have seldom faced trouble with any of our websites.
3. Their domain lookup time is very fast.
My name is Praveen Malik. We help small businesses and startups to automate their sales through the power of Digital media.
---
---
---
---