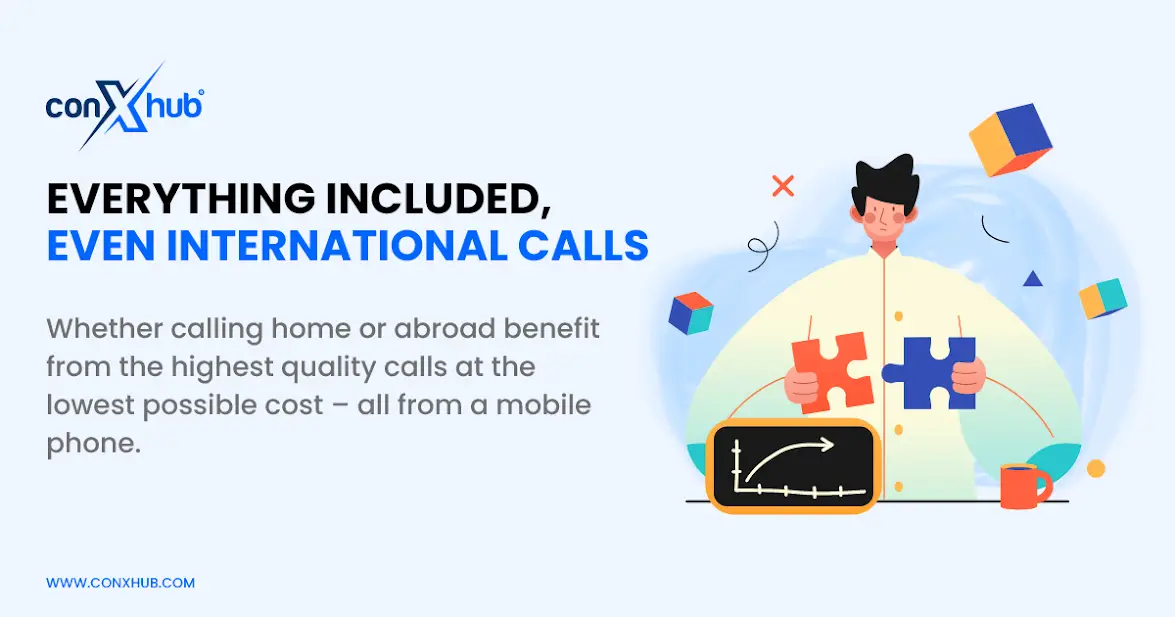 ---
---
Do you have a business and want to reduce operational costs to serve clients from around the world? Look no further, because ConxHub is the right website for you.
Organizations use the communication platform ConXhub to connect to mobile phone-based phone networks. For businesses looking to switch from fixed office-based phone systems to cloud-based systems, this offers a better option.
What I initially love about this platform is that it offers various services such as verification, in which notifications sent to your door allow you to authenticate your identity on any website. Forwarding calls, wherein any calls and texts you receive can be sent by the platform to any other device, including your own cell phone. This site also has a Superphone feature, in which you are able to receive and place calls from any number connected to the mobile phone number on your device. Another service is ConXhub suite.
You can connect, collaborate, and communicate like huge organizations with the aid of this tool. Large businesses are the target audience. The platform can also send messages via your mobile phone using the various numbers that could be linked to it.
Speaking of the pros of using this website, ConXhub offers cutting-edge options for traditional workplace phone systems. As they go about their regular tasks, this enables the user to get more use out of their workplace phones.
All users find the system convenient across the board. All the phone and mobile services you need is in here at ConXhub. The website's primary features include the following: unlimited numbers, endless profiles, emergency recovery, Burner digits, No bill surprises, switchboard, blowfish effect, call logging, a dynamic phone book, and a control of location. Others include on-hold music, archiving, administration of call centers, call recording, call tagging and scripting, reporting by extension, call behavior, monitoring calls, Call forwarding, fusion call center, automatic distribution of calls, employee listing, monitoring conversions, and privacy.
The platform's fee varies depending on the service you require. There are various packages or subscription plans for each service provided on the website. The listed costs for these packages are available in three different currencies: GBP, USD, and EUR.
ConXhub pros and cons summarized
High value for money
User-Friendly
Accessible
Increases Productivity
Improves Process
Confusion
Delayed customer support
Lag technical service
Pros Of Using Conxhub
1.High value for money
By reducing the requirement for individuals or enterprises to have individual landlines with interconnected but independent trunk lines, ConXhub greatly reduces operational costs. One phone can handle a full corporate phone system using ConXhub tools and features, which can support an endless number of users and lines. Separate phone bills for incoming and outgoing local and international calls are reduced by ConXhub.
2.User-Friendly
An easy-to-use business phone solution is ConXhub. Advanced technical knowledge is not required for users to operate the software. Users who register can immediately add numbers and profiles without having to wait for the connection to be activated. Instantaneously, you can obtain a new phone number for a new office division. For the installation of every new line, no technical assistance will be required.
3.Accessible
ConXhub is available anytime, anywhere. It is distinctive since it utilizes a genuine phone line. Because it is not data-reliant, users can make as many inbound calls as they like and send as many SMS messages without having to worry about high bills or unexpected call costs.
4.Increases Productivity
Explore Your Business Potential: Discover Our Range of Transformative Courses Today!
Unveil the power of knowledge with our diverse array of courses, from Operational Procurement in S/4HANA to SEO essentials. Elevate your expertise and drive success in your business ventures.
Get your course
All waiting times are eliminated via ConXhub. With new technology, business units and new users may get up and running.
5.Improves Process
Users of ConXhub are permitted an infinite number of international phone numbers. For instance, even though your office is located in Italy, you can call local numbers anywhere in the world.
Interacting with clients from other countries will be simpler because you may increase trust using local figures that expand your business' reach and breadth.
More ConxHub reviews on Trustpilot
Cons Of Using Conxhub
Aside from pros, there are also downfalls to this platform, but these are just small compared to its benefits. It includes some instances such as delayed customer support and lag technical service.
1.Confusion
Customers unfamiliar with this type of technology are unsure of what to expect, even with a free trial. Many clients claim that they would have easily switched to this kind of system if there had been a free version of this software available.
2.Delayed customer support
With many customers around the world and due to busy transactions and internet connection problems, customer service will sometimes be delayed thus response or needed feedback is late.
3.Lag technical service
If you have an unstable internet connection, then using this site's services will also lag. This platform needs a strong internet speed.
Read more ConXhub reviews on Slashdot
Conclusion: ConXhub rating review
★★★★★
ConXhub Platform
 Overall, I give a 5 star rating for this website due to the benefits my company receives from using this platform. This platform's services are affordable, user-friendly, accessible, increase our company's productivity and improve our branding. What more can I say? This is the best communication and interaction platform. I strongly recommend this to anyone who needs convenient and all-around mobile and phone network services.
ConXhub review: Is it legit?
Frequently Asked Questions
What is ConXhub?

ConXhub gives you the ability to make and receive calls from any phone number. Whether it's just adding your business numbers to your mobile phone or a complete phone switching system replacement. ConXhub gives you all the features you will ever need in your communications on your mobile phone.
---
---
Explore Your Business Potential: Discover Our Range of Transformative Courses Today!
Unveil the power of knowledge with our diverse array of courses, from Operational Procurement in S/4HANA to SEO essentials. Elevate your expertise and drive success in your business ventures.
Get your course
---