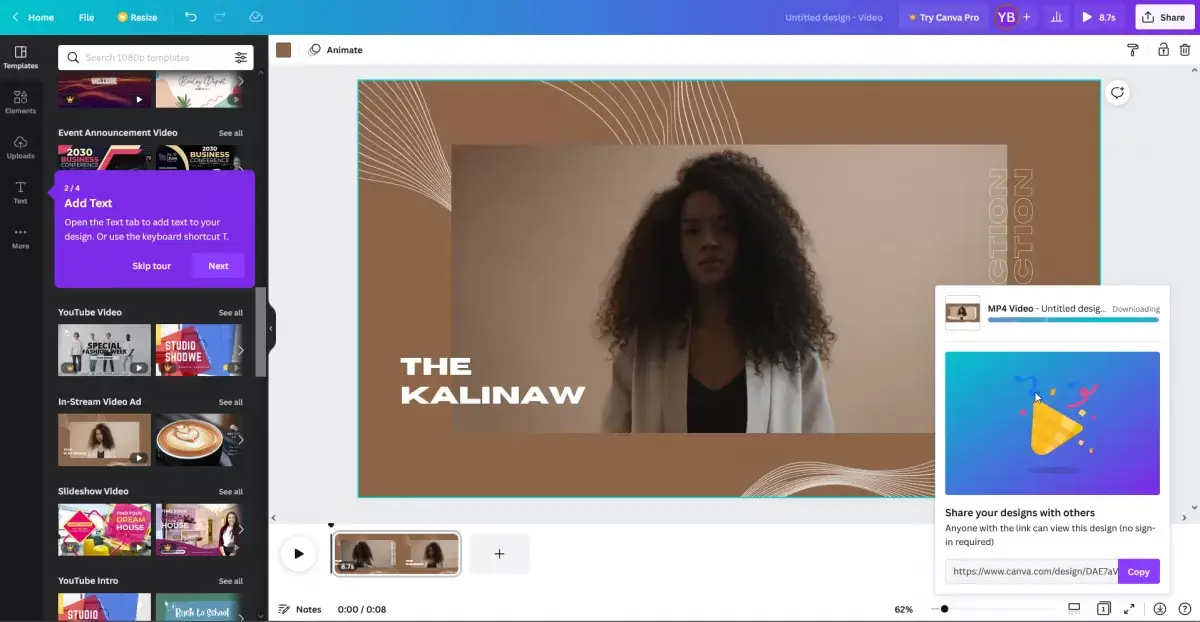 ---
---
The demand for free online sites and applications for photo or video editing is now at an all-time high. Students, teachers, professionals, and even freelancers are looking for the perfect tool where they can showcase their graphic design talents that will not break their banks. Since everyone is mainly on the internet nowadays and cheaper laptops such as Chrome Books are slowly taking up the market, an online application is considered because it will not demand high graphic specifications and no installation is needed. You only need a browser to create a project. Not to mention, you can access these applications just by using your smartphone or your table. How convenient is that?
Today, we will be checking out two of the leading visual story creator and graphic platform on the web – Piktochart and Canva. Both are online applications and are built for the same purpose, but some features differ from one another, however some are similar, such as the ability to screen record for free‌.
Let's start with Piktochart – a powerful and easy-to-use online tool that allows anyone to create infographics, from flyers, slides, reports, or posters (read our full PikToChart review‌). Once you registered with Piktochart, you can use the tool right away with your browser and start on those projects. The output of Piktochart can be printed and used digitally since it is aimed for professional use. Many small to medium business owners are opting to use this tool for their marketing and branding strategies instead of buying licenses of some known graphic software such as Photoshop. You don't need a degree in graphic design to use Piktochart as it will only take a moment to create striking projects. Templates are available for use and even though some of them are for paying customers, you can still fully customize some. Piktochart is aimed for professionals so they can use the tool in their various campaigns and projects. Piktochart comes with a free license and upgraded access versions are also available on their website. You can start by using the available templates on the tool or you can start from scratch. Shapes, fonts, and different graphics are available on the left side of your screen.
Canva on the other hand is an extremely powerful tool, too, which has all the basic features of Piktochart. It is also a free graphic design platform. You can upload your pictures for your reference when you're using the tool. You can also use its massive library for graphic materials. It also features a toolbox on the left part of the tool which houses all the things you need to start your art. Canva is home to professionally designed templates, too. Their design templates include Zoom backgrounds, collages, bookmarks, menus, invitations, resumes, or infographic business cards. Canva is like having a very light version of Photoshop. The big difference is that this is free, does not require extensive knowledge of tool navigation, as well as the demand for high computer specifications is not an option before you can start with your projects. Canva also has a photo editing feature that you can use without going out of your browser. Canva has a mobile app that can be installed on your smartphones such as Android or IOS.
In conclusion: PikToChart or Canva?
Both Piktochart and Canva can be used using a free license, but there is also a paid license that unlocks its features that are not available for basic users.
Now that we have talked about the cool things you can do with both, let's talk about its disadvantages. For Canva, you're limited to what's available in their library. Think of it in terms of the availability of stock photos. Sometimes, you won't have a choice and you'll have to look somewhere else. Another is that it has some alignment concerns. Compared to some very powerful applications, you can't align some materials perfectly with Canva. For Piktochart, one disadvantage is that you have to pay for their upgraded version if you would like to customize your color palettes. Such limitation can make the user think if it is the perfect tool for customization. Another is that the free account of Piktochart has very limited access compared to that of Canva. Piktochart at the moment is also not available for mobile apps, thus you only need to use a browser to access it.
When it comes to usability, both tools are very excellent applications. There are some limitations, especially to free users that won't be able to edit videos without watermarks‌ but they won't stop you from creating the best designs for your project.
Which one do you think will be useful for you? Canva or Piktochart?
---
---
---
---