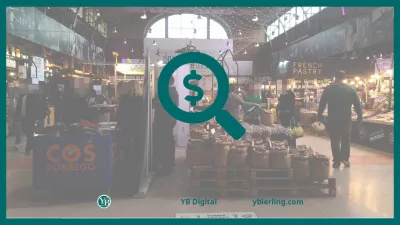 ---
---
With a small business, you need to be careful about your budget and analyze every expenditure. When it comes to technology, you don't need to buy the latest and greatest of everything. However, there are areas where you should spend the money because it will pay off in the long run. Let's look at some of the technology that is worth investing in, as well as various free and low-cost tech solutions which can also increase your productivity and profitability.
These Small Business Solutions will give you a good head start, or help you in growing your business while spending as much as possible for necessary solutions.
And if you are not started yet, below comprehensive guide to starting a small business on another Small  business marketing   Blog will give you all the keys you need to succeed, from business plan to turning your venture into a profitable and viable business.
Tech Solutions Worth Investing In
Internet and Phone Service
Fast, reliable internet service is one of the keys to productivity. Also,  business marketing   and sales are done on the internet as well these days; therefore, you shouldn't cut corners when it comes to an internet provider. So, choose a reliable company that offers security, unlimited bandwidth, high speed, and 24/7 customer service. You also need a quality cell phone provider, so you can take phone calls, conduct video chats, and answer emails on the go. Look for an unlimited data plan so that you won't have to worry about overage charges and how much data you're using. Some providers offer specific plans for businesses that accommodate multiple phone lines.
IT Help
You don't need to invest in an in-house IT team when you are a small or new business. However, you need to have access to professionals in case a database crash, phishing attack, malware scam, or other catastrophe causes system failure or data loss. Identify a reputable company that specializes in data security that can get your computer system back up and recover your data quickly with minimal loss. Having a company on retainer (or at least on speed dial) can protect your business against significant loss. While you can't guarantee you won't suffer a breach or experience a cyber catastrophe, you can take some preventive steps. Make sure all your business computers feature antivirus protection and file encryption, use a password manager, and regularly back up your data.
Customer Service Assistance
When it comes to customer service, don't slack off, as this is the key to retaining customers and clients, and poor customer service could be very costly to your business. If it's become too overwhelming for you to handle all your phone calls, emails, and other inquiries, you don't need to add a slew of full-time employees. For online queries, you can enlist the services of a chatbot. Chatbots use  artificial intelligence   to answer your customer's questions and enhance their experience on your website. The cost of setting up and deploying a chatbot varies depending on your specifications and needs. Another option is to  hire freelancers   to take over customer service responsibilities.
Backup solution
With events such as OVH data centers that burned down in March 2021, using one of the many backup solutions for small businesses in place is crucial to ensure business continuity, and avoid a small business failure as bad as losing customer data!
There are as many backup solutions as there are types of data saving, and the most secure solution is surely to have your data stored on a reliable server, for example a VPS server, that is automatically backed up on another location.
If anything happens to the main server, the other one will be able to pick up where the first one left.
Interserver offers a backup solution with a 30 days trial at $0.1, and it then starts at $1.10 for Office 365 backup for your small business, and can go higher for a virtual machine or a dedicated server.
A2Hosting has a comprensive guide on how to use a backup solution for small businesses and has some of the best rated servers around, therefore we recommend checking them out as well after having read their guide.
Free or Low-Cost Tech Solutions
Small Business Analytics
If your business includes a website, which will most likely be the case nowadays, it is crucial to have access to the best in-class small business analytics, especially as they are free to use.
The  Big Data Analytics   from Ezoic will give you insights on which content is really driving valuable traffic to your site, which content length works best, what categories or authors are bringing the best audience, and more.
Now a logical question arises: How do you hire a Business Intelligence Manager?
Everything is very simple. We recommend that you contact a recruitment agency where you can find a qualified specialist. In the agency, you can learn about the candidate's work experience and skills. This allows you to better assess whether the candidate is right for you.
And a little more advice. If you see a successful company, don't be shy and ask for the business analyst's name :)
Open-Source Software
For the day-to-day management of your business, you probably need access to a word processing program, spreadsheet software, and so on. If you are just starting out, you don't need to spring for  Microsoft Office   Suite. Instead, you can use free, open-source software such as  LibreOffice   with nearly the same functionality.
Teleconference Services
Fortunately, you can find a number of free voice and video teleconferencing services that allow you to keep in touch with all your team members, clients, and more. Skype is a popular option with a simple interface that many people are familiar with. Zoom and GoToMeeting also may be suitable, low-cost options for your business needs.
Collaboration Tools
Stay connected with remote employees, freelancers, and clients by using collaboration tools. These tools can be used for brainstorming, group projects, file sharing, task management, and more. Slack is used by many businesses, large and small, for both messaging and collaborating. They offer a free version, as well as low-cost, fee-based packages with more functionality. Trello, Asana, and many other  online collaboration tools   are also worth exploring.
New technology is exciting, and it's always tempting to spring for all the latest computers, gadgets, software, and tools. However, for a small or new business, it's best to refrain from overspending and only spend money on tech when it makes sense.
In conclusion
To avoid a small business failure and reach profit in a reasonable amount of time, usually around 3 years, it is best to invest a little in various solutions, that are either necessary, or useful for various reasons. While some of them are free, many other do not require much investment, in comparison to the benefits they will bring to your new venture!
---
---
Explore Your Business Potential: Discover Our Range of Transformative Courses Today!
Unveil the power of knowledge with our diverse array of courses, from Operational Procurement in S/4HANA to SEO essentials. Elevate your expertise and drive success in your business ventures.
Get your course
---