Before creating your own blog, many people think about which topic to choose for it. As practice shows, the automotive theme is currently very popular. This may sound surprising to many, but advertising on a car site pays higher than any other.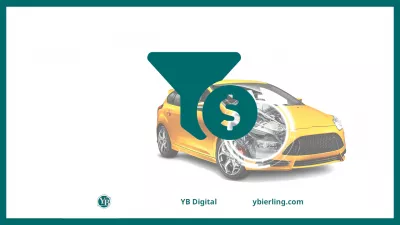 ---
---
How to make money on a car blog?
Before creating your own blog, many people think about which topic to choose for it. As practice shows, the automotive theme is currently very popular. This may sound surprising to many, but advertising on a car site pays higher than any other.
How to Start a Blog That Generates $3817 a Month - Neil Patel
Cars are really very popular nowadays. The site can be about anything - about a specific brand with a subdivision into a model range, about how to fix one or another breakdown, or maybe it will just be a blog about cars.
How to fill the site
An important condition before starting car blog sites is to first decide on the content: write the text, select pictures and photographs and draw a prototype.
It is recommended to optimize the content for keywords - those queries for which you want users to find your site in search engines. These terms should be used in the text of the site pages, in titles, meta tags, names of menu items, files and image descriptions.
Since the focus of the site may be different, then the posted content too. Of course, they love to read and watch about cars. Where can I get quality articles that are not duplicated on other sites? For this, there are special text exchanges where you can register as a customer. Then everything is very simple - an order is created, which specifies all the requirements for writing an article, the contractor takes it to work, and as a result you get original content.
The cost of services for writing an article may be different, but if you have a large volume of an article, or a lot of requirements and nuances, you should not greatly underestimate the price - in this case, your order may simply not be accepted for work.
You can also create content yourself, but it might help to get external support and grow faster by creating content. Generally, you should considering publishing at least one article per month, in order for your affiliate auto blog to stay relevant. It will most likely not start to attract a good audience before about 30 articles will have been published.
They also love to watch videos about cars. If you don't have original content, there are some sites that will tell you how to make it from videos posted on the web.
All this content of the site is necessary in order to then use some sites to advertise and promote your own site.
Additional ways to make money on a blog about cars
Suppose your blog is already ready - filled with content, everything is designed, visitors come to it in search of useful or interesting information. How do you increase your income from all this? Quite simply, there are several services that are ready to help you.
Web hosting.
To host your own blog, you will also need web hosting. The cost of working with this site is from 2.5 dollars per month. What is offered for this money?
unlimited email accounts;
global content caching;
30-day money-back guarantee;
free site migration.
Site protection is enabled - web attacks are blocked, and an automatic antivirus scanner is launched. In addition, there is a useful malware database.
Using a professional and fast web hosting will increase your ranking on search engines, reduce the bounce rate, and ultimately help you earning more money, as your articles will get more visitors.
Video hosting.
If you post a video through this player, you can easily get a lot of income from the fact that users will watch this video. Its advantage lies in the fact that the system uses artificial intelligence. Thanks to this, SEO indicators are improved - this works due to the fact that artificial intelligence decides for itself where to embed the video so that it is useful.
The number of video views is also increasing - the video player improves the user experience by knowing who is watching what and when on the site, and when and where the video works best on the site. In this way, you can earn good money.
You can of course host your videos on both a popular platform such as YouTube, and on a self video hosting platform such as Ezoic, as you'll get no penalty, but instead will get an increased video visibility on search engines, as they will most likely show your self hosted videos, that the first YouTube result which will most likely be a competitor.
Used car VIN check.
With the help of this resource, you can find out almost all the information about the car you are buying.
First, with the help of the program, you can find out all the data and characteristics of the machine of interest.
Secondly, you can find out information about the mileage, as well as whether there were any thefts and accidents in its history.
Thirdly, information about whether the car participated in a taxi company and whether it worked in a taxi.
Information on when the car was bought and sold by other owners will also be available. It is quite profitable to use this service, since they have an affiliate program. With the help of a blog, you can make money on this affiliate program.
For example, first publish an article on how important it is to check a car before buying, tell about the methods of such a check, and indicate your referral link when specifying this service. If one of the blog readers signs up and signs up for paid services, then you will receive income from this.
Display advertising.
This will optimize the growth of the website. Artificial intelligence is also used here, it makes decisions on every page, thanks to which literally every visitor will make a profit.
Thanks to the intelligence of the machine, you can receive income from each visit to your blog, and in addition, the system will monitor the behavior of the visitor on the site, analyze and change the initial data.
The most important thing is that all the functionality is performed by a machine, but if there were people in its place, then at least a hundred people would be required to do all this work.
To summarize: how to start a car blog?
Thus, it becomes quite clear how you can make money on your own blog with an automotive theme. Users trust the sites selected in this article - they have established themselves fairly well in the market for their services.
It is becoming clear that additional blog promotion will make money. The most important thing on the Internet is to be able to serve ads correctly so that users do not get bored with it. However, now, in the age of information technology, all this complex and painstaking work is performed overnight by artificial intelligence machines.
carVertical Affiliate Program presentation
---
Explore Your Business Potential: Discover Our Range of Transformative Courses Today!
Unveil the power of knowledge with our diverse array of courses, from Operational Procurement in S/4HANA to SEO essentials. Elevate your expertise and drive success in your business ventures.
Get your course
---
---