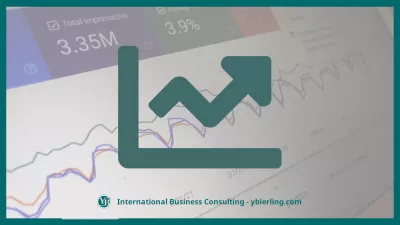 ---
---
SEO is a comprehensive development and promotion of the site to reach the first positions in the results of search engines for selected queries in order to increase traffic and further generate income.
SEO services include analysis of the site and search console metrics, niches and competitors, elimination of technical errors, creation of a search engine promotion strategy for the site in Google, collection of semantics, work on internal and external optimization factors.
When it comes to SEO tools, Google Search Console is one enjoyed by beginners and experts alike. If you've taken some time to explore all of the data that Google Search Console brings to your fingertips but are looking to learn some advanced tips -- you've come to the right place.
Advanced Google Search Console tips for SEO
You're no longer a beginner, so now that you have the basics of Google Search Console completely mastered, roll up your sleeves and take a deep dive into the advanced tips for getting the  most out of the tool for your SEO strategy.  
1. Narrow down your most important metrics
There are so many metrics that await within Google Search Console, so be sure you know which ones you want to pay special attention to.
Whether it's clicks, impressions, or average position, pinpoint which metrics matter most for your SEO strategy.
2. Track local keyword performance
To give your SEO strategy a boost, use Google Search Console to see what keywords searchers are using to find your website and then click on my local results. Utilize the "Exact URL" page filter in Google Search Console so that you can differentiate standard organic clicks to a page vs. local organic clicks to a page.
This provides advanced search term information that can be used to advance local SEO efforts.
3. Compare mobile vs. desktop traffic
In the Google Search Console performance report, pay special attention to data surrounding different devices. In this report, there's a devices section where you can see which devices are driving the most traffic to your site.
It's common for businesses to forget that the majority of their traffic could be coming from mobile devices and that their mobile rankings will be different from their desktop rankings.
4. Eliminate keyword cannibalization
Also, in the performance report, you can filter to a target term in the Query filter to identify keyword cannibalization issues. Here, users can view the pages that rank for each term and then filter to compare the top two pages using the Compare filter.
Then, navigate over to the Impressions or Average Position tab to see if any pages have dropped in and out of Google's search results for your target term.
Doing so will allow you to see if there are any instances where one of your website pages started to rank for a keyword, which caused another page to fall entirely out of the ranking.
5. Submit new URLs for inspection
Tired of waiting for Google to find a new URL on your website? For those looking to speed the process up, once you publish a new page, or update older content, take the time to submit the URL using the URL Inspection Tool in Google Search Console
Forgetting this step could mean that Google may not notice the change for some time. So, be sure to get the URL re-indexed as quickly as you can to avoid any lag.
6. Keep an eye on high CTR keywords
Finally, Google Search Console experts know that they need to track their website in the SERPs, and to do this, they can monitor which keywords have a high click-through rate and optimize around them.
So, as you develop your SEO strategy, pinpoint which keywords are getting the most clicks. To do this, head over to the Performance report in Google Search Console and filter queries by page to see which terms a blog is ranking for. Then, find the most relevant keywords that rank in positions 8-20. Then, head back to your blog posts and optimize them specifically for those terms to see a rankings boost.
Experts only!
Once you implement these six advanced tips into your SEO strategy, you're sure to be impressed by all of the data and reporting tools you didn't even know existed within Google Search Console. Now is the time to utilize these tips and make the most of this free reporting tool.
---
---
Explore Your Business Potential: Discover Our Range of Transformative Courses Today!
Unveil the power of knowledge with our diverse array of courses, from Operational Procurement in S/4HANA to SEO essentials. Elevate your expertise and drive success in your business ventures.
Get your course
---