---
---
Counting words or characters in a text can have a big impact on businesses such as copywriting, where invoicing is based on word count, and having an exact number is of utter importance.
But how to do it properly, which tools to use, what are the pros and the cons of each of them?
In order to get some clarity on these questions, we asked experts for there opinions on the word count tool to use.
Which tool are you using to count words, how and for which reason is it important for your usage? Have you eventually tried different tools and got different results, what led you to use that tool now, would you recommend it?
Daniel Caughill: HTMLTidy counts my words and is stripping out all HTML
I use HTMLTidy. The fact that it counts my words is great, but the real value is stripping out all of the ugly HTML that word processors add to my text before I upload it to Wordpress. Huge time saver!
HTMLTidy
Daniel is a professional journalist, marketer, co-founder of The Dog Tale. His work has been featured on Frontline Education, Yahoo! Finance, NASDAQ, NewsMax, ValuePenguin, LendingTree, and LendEDU.
Edwin Contreras: I use the WordCounter Plus extension for Chrome
I use the WordCounter Plus extension for Chrome.
To get the word count, you just highlight the text and right-click to get the total word count.
I need word counts because I do SEO and having a word count in the 2,000+ range is essential for having a chance to rank on the first page of Google.
I started using the browser extension because opening up a Google doc or Word doc just to paste the text and get the word count was taking too long.
Edwin Contreras, Founder, Do Six Figures
Raj Dosanjh: wordcounter.net is free and there's no complexity
For our blog writes we use https://wordcounter.net/
The word count is free and there's no complexity or gimmicks. You simply paste in your words & it immediately gives you a word count.
When assessing other people's work or analysing text from other sites, you don't need to wait for an application to open etc. Simply open the site and within 5 seconds you have a word count.
In addition, there's a clear all button so you can delete all text without having to select all the area first.

Raj Dosanjh, Founder of RentRound.com
John Pinedo: Surfer SEO gives me the word count and other SEO aspects
As an SEO specialist and content blog marketer, it's sometimes important for me to use tools that count words on a page or pages.
To get a rough estimate, I use an SEO tool called Surfer SEO. It gives me the word count (and a lot of other SEO aspects of competing articles) for articles ranking for a target keyword in a graph format. This word count includes comments, widgets, author boxes, etc which isn't ideal for setting a baseline of word count length
For more accurate word counts, I use the Chrome Extension Word Counter. When I visit an online article I can highlight the text of words I want to be counted. It takes longer but it's more accurate.

John is an SEO and PPC specialist who helps business owners grow their businesses online.
Kevin Miller: The Word Counter sounds like exactly what you're looking for!
My name is Kevin Miller and I'm the founder and CEO of The Word Counter , a dynamic online tool used for counting words, characters, sentences, paragraphs and pages in real-time, along with spelling and grammar checking. Here's a link to my headshot .
My tool sounds like exactly what you're looking for! In addition to the word counting tool, we also have:
a Character Counter,
a Word Unscrambler,
a Grammar Checker,
a Random Word Generator,
and a Random Letter Generator.

Kevin Miller is the founder and CEO of The Word Counter . He is a growth marketer with an extensive background in SEO, paid acquisition and email marketing. Kevin studied at Georgetown University, worked at Google for several years, is a Forbes contributor and has been a head of growth and marketing at several top tier startups in Silicon Valley.
Daniel Juhl Mogensen: wordcounter.net has a built-in spelling and grammar checking tool
I like to keep it simple and use a free web-based word counter on WordCounter.net for all my word counting needs. Its a no-frills word counter and editor with some basic features such as word and character count. It lets you do basic text. Wordcounter also has a built-in spelling and grammar checking tool, including a thesaurus for good measure. For me personally it's ideal for quickly checking the word count of an article or even a paragraph in some cases to make sure I didn't ramble and pass the word limit.
As it's lightweight and web-based, you can use it on any device to quickly check the word count on your documents and make quick edits. Although there are other word counters out there with more complex editing capabilities, WordCounter is completely free to use as many times as you want. I love this web-based word counter it for its simplicity and getting the job done, which is counting words. The website is simple and easy to use, and all you need to do is paste the text in from any source and you get instantly get a word count.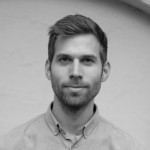 A techie since his younger days, Daniel's passion for coding and all things futuristic lead him to start-up Kodyl, a boutique prop-tech development firm. As a forward-thinking JavaScript developer, he focuses on developing mobile and web applications using cutting edge frameworks and innovative technology for his clients.
Stacy Caprio: Microsoft Word count feature is easy
I like to copy and paste text into a  Microsoft Word   document and then use the built-in word count feature you can find in the tool menu to get the page word count. Using the built-in  Microsoft Word   count feature is easy for me since I type most documents in  Microsoft Word   to begin with.
Stacy Caprio, Business Coach, Stacy Caprio Inc.
James Kilpatrick: writing on Google Docs and display the word count as I type
I run a coffee blog where I write about industry news and the latest roasting trends. I also review coffee-making paraphernalia and new coffee bean variants. I have all my work on the cloud so they're easily accessible wherever I am, whether I'm on my laptop or mobile phone. I check word count at two different stages — writing and proofreading. Each time, I use a different word count tracker.
So, I do my writing on Google Docs and while I do that I make sure to display the word count as I type. To access this feature, click on Tools and then select Word Count. When I'm done, I use Grammarly to help me proofread my work. It's a free writing app that lets you spot errors in grammar and spelling easily. It also has a built-in word count tracker which allows me to check if I still meet the standard word count range for my articles (between 1,000 to 3,000 words) after proofreading. I run my coffee blog on WordPress so when I prepare to post my article, I use the word count shown on the draft I'm about to publish to check the word count one last time.
James Kilpatrick is the 'top bean' (founder) at Beanie Coffee. Years of working in cafes have led him to look beyond the percolated coffee of his youth to a world of specialty blends and cold brews. On this blog, James provides in-depth guides and reviews on all things coffee to help other coffee enthusiasts.
Andrew Latham: Hemmingway help you make every word count
I like using the Hemmingway Editor to do a word count of my content. We ask all our staff writers to run their articles through it. You can use any word processor to get a word count, but tools like Hemmingway help you make every word count. As well as giving you a total letter, character, word, sentence, and paragraph count, Hemmingway will also help you cut the dead weight from your writing by making it bolder and clearer to understand. I like how it tells you the reading time of your article and its grade level of readability. Hemmingway's work typically scores a grade 5, which is a hard act to follow. In case you're wondering, this comment scored a grade 6.

Andrew Latham, Managing Editor
Shiju M: wordcounter is a simple and clutter-free website
I have used so many tools for counting the words. Within this, I can give you my personal suggestion for  Google Sheets   inbuilt wordcounts. You can check the word count with the shortcut of SHIFT+CTRL+C.
And also give onscreen wordcount display. This feature I liked most. Because you have a target word count as per your topic. So every word is important to fit into an article. If you are getting an inbuilt feature in  Google Sheets   and which is given realtime stats while you type, then why do you go for other tools. Ok, this for my own article, then for competitors I am using wordcounter.net, which is also a simple and clutter-free website.
Simply placing the URL into the word counter will give you the total number of words and repeated words with repeat numbers.
Wordcounter URL

Shiju blogger at Discover Your Blog
Kris Burnett: I use a Chrome extension called Word Counter Plus
I use a Chrome extension called Word Counter Plus. I use it when I am researching new blog topics. It gives me an idea of how long my posts need to be to compete with the top Google results.
I used to copy and paste text to wordcounter.net. But, this is less cumbersome. With Word Counter Plus I simply highlight the text in the browser and right-click. Then, a little window pops up telling me how many words I've selected. I would definitely recommend it.
Invest Some Money was launched in 2018 in order to explore ideas in investing. To build on and dig deeper than existing resources.
Nicole Garcia: we require our writers to submit their work through Google doc
We publish multiple contents per week on our site, and one of the important criteria we check on a submitted content article is word count. Since all our operations are done online, we require our writers to submit their work through Google doc. For those unfamiliar, this is Google's free word processing software and is a vital component in our operations. You simply select Word count under the Tools tab of the document and immediately know what it is.
Simply put, tracking and knowing word counts are important to make sure our writers are paid fairly based on how many words they've written per article. Another reason is to make sure they adhere to content guidelines when writing a particle article post. Oftentimes, when we reach out for guest posts from other sites, this is one of the strict criteria we follow.
We've always been trustful of Google's services and the same goes for information we gathered using their software since we rely heavily on them. Also, we're familiar with this feature from the beginning so we didn't bother looking for other tools to do this one specific task. That's why if you work on online publications, knowing the word count via Google docs is an easy and efficient way to do this and a must-have if you work on tight deadlines.

Nicole Garcia, CMO of Most Craft
David Bakke: Was Using Tools Through Google and Email, Now Using Keyword Tool
I used to use the built-in word-count functions offered by Google and general email account providers, but have since switched to another service, Keyword Tool. It's important for me to use an effective word count tool because I'm a contributor at National Air Warehouse which has a cap on word counts for blog posts, but it goes beyond that. I'm an active participant in HARO (Help A Reporter Out) for marketing purposes, and lots of journalists have word count caps for prospective responses as well. I tried out a few different services but eventually found Keyword Tool to be the best. The reason behind that decision is not because it counts words better than any other service or tool (because in that respect all services are about the same) but that it offers additional tools that are helpful to me in my endeavors. That product helps with keyword choices and search volume as well.
David Bakke, Contributor And Word Count Expert at National Air Warehouse
Richa Pathak: I loved the Google sheet word counter the most so far
I am using  Microsoft Word   document and Google sheet word counter the check the number of words in my article. I am a professional blogger, the ideal length of the article matters a lot to me being an SEO. I use a lot of other online free tools for the same purpose too.
In the field of blogging counting words kind of an essential activity as the magazines allow some limits on the content length. I loved the Google sheet word counter the most so far. If they offer some additional content tools would be even better.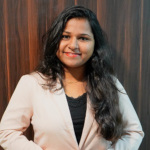 Richa Pathak is Founder & Editor at SEM Updates – The Digital Marketing Magazine. She is an emerging digital marketing influencer, a creative consultant & a corporate trainer. With a decade of experience in working with B2C & B2B brands across the globe, she is also a featured the author in top-10 marketing magazines globally. She offers various consulting, training, & mentorship programs to share her knowledge.
Corina Burri: Google Docs, double check with browser based word count
Some clients pay me per word, so I count the words for those blog articles. As I'm working with Google Docs I do use the built-in word count function. I double check with a browser based word count site and I get the same results as in Google Docs.
browser based word count site
Corina Burri, Senior Marketing Manager
Brian Robben: Google Docs is my go to for word counting
Google Docs is my go to for word counting. It allows me to write my content and then immediately see the word count by clicking 'Tools' and then 'Word count' from the drop-down menu. If I don't need to see the entire document's word count, but only a section, then I'll highlight that section of content, click 'Tools', and then ''Word count' from the drop-down menu.
This has saved me so much time for its convenience. I used to have to type in a word counter tool on Google and then click through a few different results until I found one. Then I'd have to go back to my content and copy and paste it into the word counter. Way too many steps! Google Docs is truly the best for its word count tool!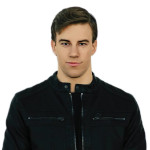 Brian Robben is the CEO of the international digital marketing agency Robben Media.
Michael James Nuells: WordCounter even helps to improve word choice
The greatest tool that I`ve come across to use for counting words by far is WordCounter! This is certainly one of the best tools out there, as it automatically does word counts, corrects your writing as you`re typing, and even helps to improve word choice. In addition, WordCounter gives you immediate details on the number of sentences & paragraphs counted, indicates the reading level that would essentially be required for understanding the words being used, reading & speaking times for the entire dialogue of the words written & being counted, etc. The number of added details available are tremendous and have been extremely beneficial for me when it`s come to completing both professional & personal writing assignments. Another major perk is that I`m able to directly connect to Grammarly from WordCounter, which has also been handy in the additional steps required to officially complete my writing projects! I`ve absolutely tried different word counter tools, and the results have been mixed. I`ve found with some other tools that they`ve many times incorrectly counted my number of words, which has required me to double check through other tools, which is how I stumbled upon WordCounter. I 100% recommend it!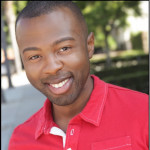 Michael James Nuells is a professional actor & special events manager residing in Toluca Lake, CA. He`s recently featured in international news stories for The New York Times, The Washington Post, and Yahoo! Lifestyle. Check him out as Tim in his newest feature Scare Me out now, via Amazon Prime.
---
About the author - Yoann Bierling
Yoann Bierling is a Web Publishing & Digital Consulting professional, making a global impact through expertise and innovation in technologies. Passionate about empowering individuals and organizations to thrive in the digital age, he is driven to deliver exceptional results and drive growth through educational content creation.
---
---
Explore Your Business Potential: Discover Our Range of Transformative Courses Today!
Unveil the power of knowledge with our diverse array of courses, from Operational Procurement in S/4HANA to SEO essentials. Elevate your expertise and drive success in your business ventures.
Get your course
---