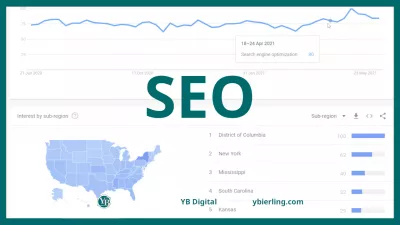 ---
---
Search Engine Optimization - site optimization for search engines, that is, a set of actions aimed at increasing the ranking in search engine results and their algorithms. The main task of SEO is to attract as much traffic as possible: with its help, you can organize a continuous flow of the target audience.
The task of an SEO specialist for a blog is to make the site attractive to "search engines" using blogger SEO tools.
Free SEO tools for bloggers. Search engine optimization of guest posts and rules for their publication.
Free search engine optimization services help novice and advanced bloggers evaluate the quality of their materials and apply new techniques for promotion. Free guest posting gives you the opportunity to promote your own resource or take a break from work.
How to do SEO free for a blogger
The popularity of a blog largely depends on the quality of the published content, but SEO for free allows you to develop it more efficiently and faster. To perform the optimization of each page, various tools and correct analysis of the obtained data are required. There are a number of free services that a blogger can use to prepare for each piece:
To access these services, the site owner only needs to register with them. These tools allow you to do a lot of tasks, but for a blogger it is important to understand two main questions - what to write about and how to optimize material for more return from search engines.
Choosing a topic for a new publication
Suppose you have several topics that you would like to devote new blog pages to, but do not know which one will attract the largest audience. Google Trends is a free tool that allows you to analyze the dynamics of keyword popularity. With its help, you can estimate the number of queries for each keyword, seasonal dynamics and geography of interested users.
How to use Google Trends to analyze your chosen topic
The work of the service is similar to the work of a simple search engine, but the information on request is different. Before entering a key request, you must select a country for which its popularity will be analyzed. After the search, the following filters will be available:
Country;
Popularity analysis period;
Selecting a specific category;
Search type.
By search type, you can gauge the direction in which users are searching - organic searches, images, YouTube, news, and products. For a blogger who publishes text content, organic search is the most important. YouTube searches should be analyzed if a video is published in addition to text information.
Below the graph of the dynamics of the popularity of Google Trends invites us to familiarize ourselves with the popularity of similar queries on this topic and similar queries. This data can suggest additional key queries or even determine the need to change the main topic.
Free search trends reports for SEO keyword on Google Trends
Google AdWords isn't just for advertising
PPC campaign development tools can also benefit the average blogger who wants to create popular content. By informing the tool of the main and additional keywords, it will display information about the popularity of each request and a list of similar requests. Based on the data received, you can make adjustments to the terms of reference or even find topics for the following materials with similar topics.
Free search trends reports for SEO keyword on Google AdWords keyword planner tool
Analyzing published content using Google Search Console
Many writers are on a wave of creativity when they start blogging, forgetting about basic SEO standards. During this period, you can write great material, but make mistakes in optimization, which lead to low ranking of pages in the search engines. The free Google Search Console tool helps you analyze every page.
How to check content in Google Search Console
Checking your pages for basic SEO standards for free is a necessary part of blogging. A free tool from Google allows you to analyze individual pages or an entire blog according to the following parameters:
Indexing;
Errors;
HTML optimization;
Download speed, etc.
Check if all pages are in the search engine index and the reasons for their absence. Understand the errors indicated by the tool. Troubleshoot HTML Optimization tab. Check your site's loading speed and follow the recommendations.
In most cases, the largest number of errors for novice bloggers is identified in the HTML optimization report. Here's a basic SEO analysis for free that should be correct:
Duplicate text in META tags;
Lack of META information;
Too short or too long descriptions;
Informative titles, etc.
Free tools from Google, when properly studied, provide a lot of useful information for a blogger, but regular changes in services and statistical errors in data make it difficult to work with them.
Free SEO reports for SEO search query in Google Search Console
Guest blog posts
Regular replenishment of your blog with content is the basis for its development. Initially, the author has maximum creative potential, which inevitably decreases over time, the blog owner has to make one or more of the possible decisions:
Order material from copywriters;
Buy relevant articles from the store and optimize them for your blog;
Share guest posts.
Ordering articles from a copywriter is not an easy task, even if the blog topic does not require special preparation. The first difficulty is finding a worthy performer. There are undoubtedly talented writers on the text exchanges, but even choosing an expensive copywriter with many positive reviews does not guarantee that you will like the final text. The finished article may have perfect search engine optimization, but absolutely inappropriate stylistics.
Buying articles and adapting them will require not only money, but also time. Sometimes it's easier to write material yourself than to edit someone else's.
Advantages and Disadvantages of Guest Posts
A guest post is a post that was not written by the blog owner, but provided by the owner of another resource. The main feature of a guest post is the presence of links to a third-party site in the material. Without links, text can only be obtained from readers on a volunteer basis. The advantages of this type of post:
Additional content;
The opportunity to relax and replenish your creativity without losing interest from search engines to your blog;
Feedback from readers (if the article was written by a regular visitor to your resource);
Fresh thoughts for further development of the main topic.
There is also a downside to this seemingly attractive solution to the issue with regular updates - these are links that lead to someone else's resource. The competition among bloggers of the same topic is quite high, and the guest post should correspond to the general content of your blog. In a guest posting, you should take into account the risk of churning some of your readers to a third-party resource.
Features of guest posting
You should accept for placement only the material that is similar in related topics, but does not completely repeat it. The rules must specify the maximum number of links and the requirements for the style of the text. The post should not be duplicated in whole or in part on other resources, including the author's resource. It is necessary to inform the author about the responsibility that he bears to the readers - a timely response to comments and questions from users. It is necessary to warn the author that corrections are possible on your part.
Guest post as a means of promotion
When you have something to write about and how, you want to increase the traffic of your resource. In this case, the guest posting can open up access to a large number of readers. The selection of the placement of your posts can be carried out from public ratings or you can find it yourself on the first pages of the promoted keywords. The choice should be stopped on blogs that meet the following parameters:
The blog accepts guest posts;
The main topic is similar or overlaps with the main content of your resource;
The resource is popular enough to provide additional traffic to your site;
Blog rules should allow linking in guest posts.
Guest posts on blogs with similar content will allow you to get the largest number of new readers, thematic links and additional weight of the site from search engines. You should write interesting guest posts to grab the attention of another author's readers. Bad text with links to your resource will not bring enough value to compensate for the time it takes to create it.
SEO strategy for bloggers
Owners of blogs, like other types of sites, always want to choose the most effective strategy and master it with minimal material and time losses. The reality is different - regular changes in ranking schemes always require learning new approaches. Only basic search engine optimization has remained unchanged since the inception of SEO:
Create interesting and relevant content;
Use a user-friendly CMS or create one yourself;
Conduct periodic site audits to identify possible errors;
Do not use black promotion methods.
Without these components, you will not achieve profitability in promotion.
Conclusion
Free services from Google contain many effective tools, but their use is associated with a lot of time to learn and operate. Guest posts can be a way for a blogger to promote their own website or replenish their own. There are services with a paid subscription that allow you to quickly and visually get all the information about the effectiveness and quality of your blog, guest posts and other used promotion methods.
It will take much less time to study a paid service, and in some cases, responsible employees will take over all the work. To obtain data in paid services, a whole range of sources is used, including social networks and thematic platforms. In any case, every blog definitely needs proper SEO. The chosen option depends on the amount of free time and the financial capabilities of the author.
---
---