---
---
You might have heard about guest posting and SEO, two concepts which are very important in taking your website higher in the search engine results, in order to get more organic traffic.
But what is exactly, and why should you do guest blogging for backlinks that will increase your SEO? Let me guide you through, and help you take your blog or other online publication to the next level, and ultimately make money online‌ by blogging about your favorite topic!
Let's start at the beginning with the basic of how the World Wide Web works.
When you create a piece of content on the Internet, it will be hosted by a website, most likely your own Wordpress blog‌ or corporate site. This website will get indexed by search engines like Google, which will crawl your site, meaning check each and every page by following hyperlinks found on your website, and decide which part of your content is valuable and could answer the search queries that are being entered on the search engine, by ranking the websites that are answering a search query by their relevance.
However, even if the concept is very simple, the application is more complicated and is a real business.
Making sure that your content will be relevant for as many highly searched queries as possible is what we call Search Engine Optimization‌ or SEO.
SEO meaning: Search Engine Optimization
It is a real full time job by itself, and can be very complicated. Especially if you are starting in the industry, it might be better to hire an SEO specialist‌ such as myself to help you setup a content strategy related to your SEO strategy in order to rank higher and get more organic traffic, meaning traffic naturally coming from search engines based on the quality of the content you've been writing.
Hire me as an SEO specialist
SEO definition: optimizing websites to rank higher on search engine results, leading in more websites visits
The 3 ways to improve SEO for a website:
Optimize your website to follow web standards,
Include in your content keywords searched for on search engines,
Get external links pointing to your website.
While the website optimization is technical, and most likely already be done by your content managing platform, your webmaster or your technical team, and including search terms in generated content is optimized by the creative writing team, getting external links pointing to your website is a task for your marketing or public relations team.
SEO optimization tools:
The more links on other sites that link lead to your website, the more website trust authority you will build for your brand, and the higher you will rank on search engines.
Another website having an hyperlink to your own website is called a backlink, and the more backlink you have, the more likely you are to be a good source of content and to be more valuable for readers.
What is a backlink? An hyperlink to your website on another site, showing that your content is valuable
The 6 ways to get backlinks:
Having other people finding your content themselves
Tell other related websites to link to your content
Write comments or content on other websites
Guest blogging for backlinks
The best way to get backlinks for your website being writing guest posts on other websites. But what is a guest post?
A guest post is an article posted on another website for free, by an author that does not own the website and generally has other occupations, and if a full time writer, writes mostly on other publications.
If the author writes regularly and mainly for that website, he is a regular author and not a guest blogger.
If the author is paid for writing, he is most likely paid writer and not a guest blogger, meaning that his work will be credited to the website's and not to himself with a do-follow backlink to his website.
Nofollow vs. Dofollow Links: What Are They? - Alexa blog
The backlink must be do-follow and be counted by search engines, which usually is the case for blog posts - otherwise, there would be no point in writing for another website without getting paid, and without getting any written or SEO credit!
Do-follow backlink: linked not marked as not to be followed by search engines because non relevant for content or sponsored
Guest posting is generally free, or can eventually be paid, but should never be charged. If you are paying to get your own content published somewhere, then it is still considered a sponsored post.
It might happen that you get paid‌ for guest posting, however that is not common and should be decided in advance. In which case you should also make sure that you will be credited as an author with a backlink to your own publication in order to improve your website's SEO.
Now that you know why you should guest post and how to guest post, the next question is what is guest post blogging?
It always depends on the website to which you will publish your guest post, each of them having different requirements depending on their publication guidelines.
However, in general, a guest post is a full article that is similar to other posts on the website, and has content related to the website's content.
Guest blogging is not low cost or second zone writing, but is high quality publication from a fellow writer on the same subject.
You should make sure to write a good article‌ as the better you write, the more visitors will read that article, and eventually come to visit the website that you got credit in your guest post.
The better the results, the more value it will bring to your own website, therefore make sure to write an amazing guest post to increase your website SEO!
Generally, you will want to guest post on other websites in your niche, for which the subjects are very similar, and in general your own articles could be posted on the guest website.
However, the best to do after having found a website that accepts guest posts is to ask the website owner to provide you a topic related to your website niche.
That way, he will be able to give you room for creativity by writing content that will engage his own audience, and will naturally include space for a link to your website on which readers might want to click, as it will make sense in regards of the content.
For example, this person which owns a website for tourism services in Equatorial Guinea asked me topic ideas to guest post on my sites. While only few of my websites are about travel or tourism, all of my websites could use guest posts that can meet the content strategy, while allowing him to include somewhere a link to his website without writing exclusively about his services, which wouldn't fit in most of my other websites.
For example, on my digital nomadism website, he could write an article about working as a digital nomad‌ in his country, and somewhere include a link to his agency for weekend occupations while working there as a digital nomad, in the middle of a full article about practical tips on working from there.
While there is no work in all cases solutions, there are general guidelines that will work in most cases, providing that the host blog does not have very specific guest posting guidelines, the main one usually being a defined word count‌ that resonates with content.
10 guidelines on how to write a guest post:
Write 1000+ words to have a complete article,
Write genuine evergreen content that has never been used before in any language,
Include at least one main picture with alternative text,
Do not be overly promotional to other product but answer the topic instead,
Include 1 related link to your site in the body of the article, ideally in first paragraphs, on at least 3 words,
Include 2+ links to other articles of the host website to show article relevancy,
Include 1+ related link to a third party authority site to show topic research,
Cite and credit properly all data, quotes, and content coming from elsewhere,
Include only your self created illustrations, or public domain pictures with source link,
Include your name, headshot, short bio and link to be properly credit on the publication.
If you do not have self created illustrations for your articles, make sure that you are using public domain pictures, so the host website won't face any issue with copyright.
These sites allow to find and reuse public domain images:
Don't forget to leave the original link under the picture so the publisher can download an high resolution version and double check the license, or credit the original creator.
Ideally deliver your guest post in a Google Docs file stored on your Google Drive account‌ for easier sharing and review - a Microsoft Word‌ document, or OpenOffice Open Document file can also be fine, but will be more complicated to update in case of issue.
Now that you know how to create an amazing guest post to promote your website and increase your SEO, time to find where to publish your guest posts, depending on your content niche!
If you are new in the field, you might want to see what a guest post looks like! These examples have been written by external guest post writers, along with the authors contacts, and are a great start to understand what is a guest post.
What is your ONE tip for SEO guest posting? 
My one tip for guest posting is to always check for a link insertion opportunity first. If it's a blog that regularly writes about topics related to your industry, there may already be a post on the topic on their site that has already gathered some backlinks and page rank.
Even better if you can find one with your preferred keyword in the url slug of the article. With relevance being such an important factor for SEO, getting a link on a page about your topic with the keyword already in the slug will help give you a faster boost in rankings than a brand new page.
For example, if you have a bath bomb company and a lifestyle blog‌ has agreed to allow a guest post, do a quick search of their site for the keyword bath bomb. You may get lucky and find an article about bath bombs already that you can ask to have a link placed in.
This trick has worked wonders in terms of getting fast boosts in rankings and cutting down on content costs!
Colin Little, Owner, Social Launch, LLC
Take a long-term approach to SEO guest blogging. Instead of asking for multiple backlinks in a single guest post, focus on making a single post (with 1—2 backlinks) successful. After that first guest blog post is successful, propose another SEO guest blog post, and earn more links.
Bruce Harpham, SaaS Marketing Consultant
My most important tip for guest posting is to create post that serves the need of the customers using the website rather than just for a backlink. It can also dramatically improve the acceptance rate of the guest post requests.
Rahul Mohanachandran, CEO / Founder of Kasera
Write a compelling, practical article that is highly tailored to the site your pitching to. This is more important than who you are, where you've been published, or almost any other factor.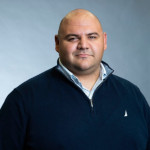 Stuart Derman, CMO, Epic Marketing
If You are a guest posting on someone's website or blog, try to write for the target website's audience. Not to market your own website or product. Also, ask the owner of the target blog if he/she have a topic ready for a guest post.
Saptak M
My one tip for guest posting: Never pitch a run-on-the-mill kind of topic. Websites are sick and tired of listicles and how-to posts or other generic content like that. If you want to get featured, have a unique take on a topic, and put your personality in it. Authenticity counts!
Zerxza.com
Attach a finished blog post in your request to get more sites to accept your guest post. When other bloggers ask to guest post or send titles, you'll make it easier by sending an entire blog post. That method works, trust me.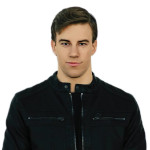 Brian Robben, CEO & Founder, robbenmedia.com
Guest posting should always adhere to Google's BERT update norms. Google dislikes links that are not topically relevant to your overall content. So if you're guest posting, make sure the site isn't a generic one and has a decent overlap with the kind of topics you write about.
How to guarantee I'll ignore your guest post pitch: Start with Hey. Then, I'm a big fan. I love your high-quality content! Tell me you'll write an awesome guest post!" Ask me how to submit (hint: it's on the Write for Us page). And never ever use my site's name.

Adam Goulston is a US-born, Japan-based digital marketer and writer serving startups and tech firms in multiple countries. He works on global marketing for the Scan to Salesforce app.
Write as long as possible! The longer an article, the more Google likes it and the higher it will rank, meaning it will get more traffic and it is more likely people will link to it, AKA, more link juice for you. I always aim for at least 2,000 words.
Tom, founder of Zero Effort Cash
Guest Blogging has evolved a lot during the last 5 years. It is widely used by marketers and bloggers as an SEO or Link Building strategy.
Guest Posting is still an effective SEO strategy in 2020 as Neil Patel said in this video.
But the truth is guest posting doesn't work the way many bloggers (especially new bloggers) think it does.
You have to pitch your content idea very well and focused on the specific niche in which the blog or website runs.
I think the one that a guest post must-have is the relevancy of content.
This is the only tip I have for guest bloggers who are serious of getting their pitch accepted.
I personally don't allow guest post on my website not because I haven't tried but because I was not satisfied by the low-quality posts guest bloggers were pitching me.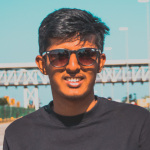 Dipesh Purohit, CEO and Founder of Blogging Kraft
The one thing I would recommend for guest posts is to create meaningful content that can provide users with the information they are after. And of course don't stuff unnatural links in the content to build links for the sake of it.
Websites 'N' More
Make your guest post pitch relevant. Research your prospect's website. Look at their about page. Learn how they view their 'Unique Selling Proposition' to their market. Base your pitch on that angle. It's a waste of your time and your prospect's time if you are pitching a post tangential to their market.
I write about living abroad and early retirement overseas for Nomadic FIRE
My one tip for SEO guest posting is to scrape results on search engines. Using search operators such as [your_topic] write for us or [your_topic] guest post - this way, you'll never run out of guest blogging opportunities as websites are always on the hunt for fresh, new content to keep their users coming back.
Although Colewood doesn't offer guest posting, we carry out a lot of guest posting on other websites with domain authorities of 38 and above. There are also a lot of tools out there to help you explore the plethora of untapped guest blogging opportunities. One great example of this is the Content Explora as it's a database of millions of pages that are updated daily. All you really need to do is add a word or phrase and Content Explora will give you an array of web mentions from all over the world.
Some of our favourite guest posting sites are Databox, Outwitt Trade, Search Engine Land, Mangools, Digital Doughnut and SEMrush. I have been published on majority of these websites and have noticed a rise in our traffic since, which shows that guest posting on medium to high domain authority websites really does help with SEO.
Umarah Hussain, PR Outreach Executive
The most effective trick you can do is use Google to your advantage and search for yourself what the topic content is and discover what the headlines are that are proving to be most lucrative in search phrases.
Run from them, do something similar and post accordingly. Never forget that your first impressions are critical, both for the post itself and for your own reputation as a guest blogger to this site.
The guest blogging is the best way to get the quality backlinks to your website. Follow the proper process as below:
1) Find guest post Targets, use various techniques like Google search strings. Your Keyword "guest post". Your Keyword "write for us". Your Keyword "guest article"
2) Write Your Guest Post
3) Follow Up
The best tip that I have for SEO Guest Posting is it is vital to link the keyword that you are trying to rank for on your site in the guest post back to your target article. The anchor text provides a huge boost to your article in Google's eyes.
Kevin Groh, Owner, Cachi Life
My one tip for SEO guest posting is to be careful about the sites where you pitch. You need to pay attention to the domain authority, traffic, their content quality and relevance to your industry and only then can you go for it. Unfortunately, we do not accept guest posts.
Petra Odak is a Chief Marketing Officer at Better Proposals.
Syndicate your educational content. Create a valuable piece of content on your own site, then repurpose it and package it to provide new value and meaning for someone else. Write guest posts on similar topics you want to rank for, using those keywords within the guest post to link to your own content.
My name is Max Allegro and I'm a Digital Strategist at Intuitive Digital, a Digital Marketing agency in Portland, OR.
To build good backlinks I would recommend using viral content bee. It is the best platform out there to share your posts and a lot of people are there who use the platform thus more eyes on your content. Also you can filter posts based on niche and that's helpful as well.
Marcus Clarke, founder of a digital marketing agency
Using the term "guest posting sites" is what gives the SEO industry such a bad name. These websites don't exist to publish your content! They're reporting on industry news and want quality articles. Forget about what you want and offer them something they want: quality, thought-provoking content.
---
When it comes to guest posting, my best advice is to always make sure you are providing value to the readers. This will help you create your brand and establish yourself as an expert.
My one tip is to use your guest post to get links from other websites. So, link to other bloggers and let them know. Do it several times and then, after you've broken the ice you'll be able to ask those bloggers for niche edits on their blog.
Links are a top-ranking factor on Google, and SEO guest blogging offers a great opportunity to secure a link from another website, in addition to other marketing considerations.
The best way to find great guest blogging opportunities is to find others who consistently contribute quality guest posts to industry-related websites. Most people and businesses share their posts through social media profiles. Before approaching guest posting, always optimize your website once such as your domain authority and article posting guidelines, etc.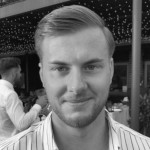 Oliver Andrews, OA Design Services, Owner
To prepare our posts in a short, concise, and informative format. The tone shall be convincing with the use of correct keywords, so the other party doesn't have to stress finding or understanding it. Overall, guest posting is about sharing knowledge and not promotion.
My one tip when it comes to guest posting for SEO would be to be as upfront as possible with everything that you want to give and get out of that alignment. Make the decision easy to make, show what you can do (how you'll provide value) on the other side, and don't use copy/paste techniques. These never work.
My tip when trying to find new guest posting opportunities is to be authentic in your outreach. Send personalized notes to the editors with ideas on potential topics, rather than just send a mass, generic email.
If you can make the editor feel like you are genuine in wanting to contribute an article, then your chance of hearing back will improve.
Once you do hear back, make sure you create an original, high-quality piece of content that fits their criteria. If they love your content and you are a great communicator, then they will definitely be happy to include a do-follow link to your site!
Darcy Cudmore, Darcy Allan PR
The biggest tip for SEO Guest Posting is that the content should be applicable. Sharing legal content on a cosmetic blog doesn't fit. If you are providing content, find opportunities that have a place for it even if it is just a news section.
Madi McMaster manages a team of creative and community driven link builders at BluShark Digital.
My tip is to put some effort into finding a topic that really suits the website you want to be featured on. Do you use an SEO keyword tool? Great! Then dig deep into the site and find some good keywords. Therefore you can just look where the competition is ranking and the site is not. Then choose 2 or 3 and write some good headlines, pitch these to the site owners.
Focus on sites that aren't actively looking for guests posts but that you have a relationship with or want to build a relationship with. Think strategic business partners, think friends and family, think that guy you networked with at conference at later became friends with, think a neighboring business where you can talk about how great it is to work in your local community. Reach out to these people that you have established relationships with and offer to write a useful post for their audience that provides actual value and isn't meant strictly for a link building opportunity.
---
---
About the author - International Business Consulting
Yoann is an International Business Consultant, facilitator and coordinator. He worked more than 10 years in global business, supply chain, financial, SAP ERP projects, Web and SEO optimization for various industries, such as logistics, cosmetics, consumer goods, beauty care, or fashion, in more than 30 countries around the globe.

---