---
---
Any aspiring social media influencer might ask himself that question in order to make a living from  Affiliate Marketing‌  of its own channel, which is what is the best social media influencer niche for myself?
Likewise, brands that are setting up a digital marketing strategy to  make money online‌  with influencers or micro-influencers must first decide on the social media Influencer Niches they want to work with in order to increase their campaign success.
While there is no single answer to that question, it is surely beneficial before making a choice to either follow below advice, or to connect with professionals to get the right connection to either find brands for your niche, or find influencers for your brand:
To get more clarity, I asked the community and got amazing tips on the best social media Influencer Niches out there!
What are the current best social media influencer niches in your opinion, or on the contrary the ones to avoid in near future, for potential new social media influencers, and why in your opinion? 
I am finding that people are craving for simple, soothing, wellness related content. My followers are often requesting to hear the sounds of the waves per example. Many say it helps them to sleep, helps them mentally and emotionally.
Because of Covid times, I find that influencers teaching about mental health and emotional health are really building following fast. People feel disconnected from themselves in these harsh times. Anything authentic, natural and encouraging is what people can most relate to.

My name is Jonathan Bernard and I live in Hawaii. I've built a 175K followers account on Tiktok in the past 3 months, posting videos of the ocean, diving, waves and filming nature related content, promoting peace and good values.
I've been doing photography before Instagram even came out but at the time I was struggling to find the best medium to share my work with others and network. When Instagram came out, I could only relate it for the closest thing I had, so I still to this day treat my Instagram profile as my photography profile. I've gotten published, featured, and received large to medium level projects and influencer gigs through this platform as well but deep inside I still wonder if I am doing the right thing because my profile is not necessarily about me but about how I see the world.
When you look at the wide selection of the types of accounts out there it is mind-blowingly diverse; from your Lifestyle/Fashion profiles to Gamers the audience is well supplied with creative content and everyone is either trying to belong to one or create their own niche.
Based on my personal experience I seem to find that Lifestyle profiles happen to be the most lucrative and active, depending on if the person is experiencing growth in followers and engagement and the style happens to resonate a lot with the audience. This broad type of account can accept anywhere from health/wellness and apparel to transportation and hospitality types of brands and can actually market offerings on a personal level whereas photographers get limited options when it comes to influencer opportunities. For a photographer the opportunities usually revolve around Camera brands, Camera equipment, and adventure/story telling moments.
Although I am happy as a photographer, I still consider starting Instagram from scratch and adding a Lifestyle account to my portfolio to see what that would be like and if people would enjoy seeing more of me, the person behind the camera.
@canahtam on Instagram
My name is Can Ahtam and I am a Turkish born, Los Angeles based photographer of 10+ years who is an active Instagram user since 2012.
I'm a social media influencer in theBookstagram community. I focus on book reviews, recommendations, and anything else related to books or literature. While it may seem like an extremely narrow niche, there's a lot of room for growth and a variety of posts. I also have the opportunity to work with big name companies, and I currently work with top publishers and authors including Penguin Random House and HarperCollins.
My Instagram account is @yuki.reads
I also run a book blog at yukireads.com. I'm satisfied with my choice because I feel like I'm posting authentic content. While it may not be as lucrative a niche as travel or fashion influencers, there are so many opportunities for me to connect with my audience and relate over our shared love for books. Bookstagram is a growing community, and there are many micro influencers‌ and larger influencers dominating the space. Overall, I feel like it's important for a social media influencer to be honestly passionate about their niche, and I've found joy from the book influencer niche and truly love the content I create.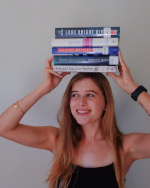 I'm Yuki, a content creator + book lover from California. I'm passionate about storytelling and all things books. You can find me on Instagram or at yukireads.com
As a social media influencer, my niche is actor lifestyle - with an emphasis on the theatre industry. It's a relatively small niche - as opposed to something like fashion or fitness - which makes my target audience very specific. I truly believe the smaller the niche, the more engagement… the more engagement, the more potential customers… and the more potential customers, the more sales!
I've been a performer in the theatre industry for over 15 years now. When I was first finding my voice on social media, I knew I had to stick to what I was most comfortable with. I'm so glad I chose actor lifestyle as my niche!
@actoraesthetic on Instagram
My name is Maggie Bera and I'm the founder of Actor Aesthetic, an actor lifestyle blog, podcast and online learning community.
In my opinion, one of the most underrated and best Influencer Niches is musical instruments. According to a 2003 survey conducted by The Gallup Organization and commissioned by NAMM, (the International Music Products Association) over 54% of households contain someone who plays an instrument. In the USA alone, 10% of the population self identifies as a musician. The industry is massive, and there are so many musical instrument companies that are looking for relevant influencers to represent their brands. While being a famous rockstar doesn't hurt, you don't need to be a virtuoso or even a hardcore muscian to thrive in this niche. Music teachers, entertainers, or anyone with a following and a penchant for music can become a musical instrument influencer. Many people purchase an instrument based on who they've seen play it. Consider this niche if you have an affinity for music!
2003 survey conducted by The Gallup Organization and commissioned by NAMM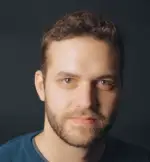 Nicholas Cafiero is an audio engineer, Brand Manager for Kala Brand Music, and Chief Editor of music tech blog, SoundsRight. Nicholas has helped identify and sign hundreds of relevant influencers for his clients. He has written about all aspects of music equipment and the music business, as well as production and engineering.
Nothing beats beauty influencers but I think another niche growing is fitness. I think this is bought by the long quarantine we are all experiencing and watching or looking at these fitness influencers makes us feel we have so much free time compared before so this is the best time to start working out. Fitness influencers also now tailor there workout content at home so this is another thing why we get encouraged unlike before when we see most fitness influencers working out at the gym and some people just don't have the access to it and again seeing them at home gives us no excuse and force us to follow them.
I don't think influencers who focus more on kitchen products have that many reach. Most households already have their own kitchen products like plates and cups and I don't think viewers or followers would prefer to buy another set of those. Since kitchen products are so basic the only thing that could have you an edge is if the essential products have certain types of design that would wow people. But as an influencer, you might want to have a broader niche so instead of making it just kitchen products why not home products so, this would include cleaning gadgets and organizing products which is certainly a trend now.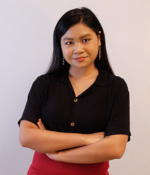 She is responsible for increasing the quality and quantity of website traffic which means fun for her.
Best can mean a lot of things as Influencer Niches go, but largely it means most lucrative with the biggest opportunity for organic growth. I believe fashion and travel are some of the best niches to be involved in.
They are both such large, active communities that lend themselves naturally towards photo sharing and frankly, envy -- a main driving force behind influencer marketing. While some would consider the markets saturated, I would say that each of those categories is so broad that there are endless opportunities to carve out your own specialty (for example luxury, sustainable, 40+, or plus size fashion; budget, solo, adventure, or couples travel).
Though travel is currently being hit hard with the pandemic, I think the human need to get away is still there and stronger than ever. While commissions and partnership opportunities may be temporarily low, I think they'll not only bounce back, but the influencer in those niches will go into a post-pandemic world with a new perspective and creativity on how to create travel content.
I'm currently a blogger and nano-influencer in the road trip travel and fashion niches. While I've had to put my travel content on hold at this time, I'm fortunate to have been able to grow and maintain a following in an absence of that content lately. Fashion on the other hand is a very satisfying niche, as the workload on the content creation side is much lighter -- a mirror selfie a day with a blog post a week -- and at this time is converting better than travel can.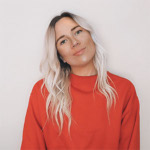 Go For Kady is a fashion and travel blog geared toward teaching women how to road trip stylishly in the Instagram age. The master of the millennial road trip, Go For Kady provides fashion inspo and travel tips for anyone who wants to get away and look good doing it.
When it comes to social influencer, there is a variety of niche you can work on.
As I am also a micro media influencer with over 23k followers on Instagram and it is in the gaming niche.
I am able to make around $100 a month which is I don't think is bad for someone with 23k followers.
The current best niches from my observations are:
#1 Health & Fitness
#2 Lifestyle Fashion
#3 Gaming
#4 Fashion & Beauty [Men Or Women]
#5 A Skill [music, dance, etc]
#6 Quotes
#7 Education & Make Money Ideas
#8 Travel
These are most trending from my point of view because of the huge number of people Interested.
They audience is mostly from the economic stable countries.
Currently the page I discussed is in the gaming niche and it's my brand page where post our own content and features other people work also.
I am really happy with what I'm getting with this page and continuously growing it. It will soon reach 100k
With the growing popularity of social media, there are around 3 billion people using social media platforms, and we know that Facebook, Twitter, and Instagram are the most popular ones. Social media as a tool for people and businesses to earn money, promote products, gain popularity, and share personal experience.
When people look through social platforms, they are more likely to see something that they are interested in. According to research findings, the most popular niches are traveling, fashion, beauty, business, health, and fitness. In my opinion, these niches are the best social media Influencer Niches because they are attracted by many young people and women. Influencers can use some stock photos in the marketing content to grab the attention of the followers and share the expert thoughts on niche topics.
If I am a social media influencer, my niche will be business. As a content marketer, I'm more familiar with my field. It always has to choose the area you are good at or most interested in. In this case, I will share my experience of content marketing strategy and any thoughts about it.
One of the best social media Influencer Niches is within B2B software. There are so many software companies that want to work with affiliate marketers to sell their products. It benefits social media influencers to work in this niche because there is such a lack of competition.
Dayana Mayfield is a copywriter who works with the world's top tech brands and a publicity coach for service providers who want more visibility online.
The niches that work depend very much on the brand and different cases. In our experience, we helped out a fashion brand. Rather than picking out major fashion influencers to represent the brand, we engaged and worked with street fitness influencers to highlight the brand's product: a pair of sports-ready jeans. It worked very well. The case closely engaged with the fans of the street fitness influencers and the sales up 30% YOY for the product.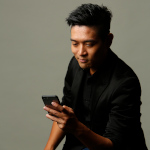 Bernie Wong is a creative digital and social media marketing professional who has worked with such Fortune 500 brands as Starbucks, GAP, Adidas, Disney, and Tempo, serving as the Founder of Social Stand Limited and helping clients tell their story, engage with their audiences, and unleash the power of their brands.
---
---
---
---