---
---
Starting a digital marketing campaign online can seem complicated for people that are not used to the world of influencing. And while lately some new platforms have emerged in order to make the connection between brands and influencers smoother, it might still be complicated to find the right influencer for your digital branding presence.
Average Cost Of Influencer Marketing: from $75 to US$10000
In my case, getting me to create a post for your brand will cost US$349, but getting a full social campaign from an influencer with stories and more can easily go up to $1000 for a post with several video stories, all on Instagram - and the prices can vary a lot between platforms!
In order to make influencer branding more accessible to all, I've asked experts for their tips on the subject, and came up with these awesome answers - along with a curated list on platforms where any brand can connect with selected influencers.
Influencer branding platforms list:
What is the average cost of a social media campaign, and what kind of campaign(s) is it?
Ashwin Sokke, WOW Skin Science: we give $100/month base pay
Our influencer outreach team uses insense.pro and carro to gather influencers to give us UGC (user-generated content). Most of the time we give them free products in exchange for a video testimonial/usage and recommendation. We do get our influencers to sign a document for the usage of their videos on our ads or website. We also have a collaboration program, where we get access to influencers' Facebook page/Instagram page to advertise their generated content, it makes it more personalized and gives our brand more reach. Depending on the influencer we give $100/month base pay for getting access to their FB page. We also give them a 5% rev share to all sales that they generate through their links when I say links we use Everflow platform to set up the offers they push. Our media buying team works with their FB pages to promote any products they pushed using UGC ads. While utilizing social media, we use hashtags that are relevant to Ashwin Sokke, our brand, and also trending ones to attract more traffic.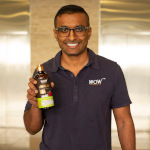 I am Ashwin Sokke, co-founder of WOW Skin Science.
Justin Brown, Ideapod: from $3,000 to $10,000 on influencer marketing campaigns
Influencing marketing continues to be one of the driving factors of my company's success. It has helped us gain thousands of subscribers, contributed to a growing email list, and has also driven product sales. However, <strong>it does not come cheaply.</strong> I have spent from $3,000 to $10,000 on influencer marketing campaigns that have driven real results. It is a sizable investment, but if done right, it can create a significant impact on your business.
If I may give a tip on how to run a successful influencer marketing campaign, it's knowing who your target audience is, and finding an influencer that they feel an emotional connection with. But it's also incredibly important to find someone that is in line with your company's brand, someone trustworthy and socially responsible, especially these days when misinformation is rampant. You don't want to contribute to that.
Remember: once lost, your audience's trust is difficult to regain. So choose your influencer and invest your money wisely on the right person.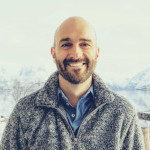 Justin Brown is the co-founder and CEO of Ideapod, a social network collecting and amplifying ideas that matter. He is currently helping millions of monthly readers to think critically, see issues clearly and engage with the world responsibly.
Emma Miller, Cacao Tea Co.: most of our influencer partnerships for the costs of our products
We are a 100% female-run e-commerce social enterprise in the wellness space. We have made influencer marketing an integral part of our marketing since our inception, and we are still making influencer marketing an important part of our marketing strategy during COVID-19. Working with an influencer exposes your brand to an engaged and loyal audience and usually results in the endorsement of a thought-leader (ie. the influencer). In addition, this strategy is achievable for most small business as many small or mid-sized influencers are willing to collaborate in exchange for a product sample or products that they can give away to their audience through a draw or similar contest. In fact, we have been able to secure most of our influencer partnerships for the costs of our products for samples or giveaways and sometimes a nominal fee, like $50 or $100. In many cases, small or mid-sized influencers will be happy to help you promote your product on this basis, provided that it is a great product in which they believe.
Emma Miller, Chief Executive, Cacao Tea Co.
Carol Li, CocoFax: outsourcing a social media marketing campaign is $900 to $7000 per month
The average cost for outsourcing a social media marketing campaign is $900 to $7000 per month. Social media marketing pricing generally includes campaign development and full-time management for one to five social media networks.
There are different kinds of social media campaign that one could use for his or her business:
Social networking (Facebook, LinkedIn).
Microblogging (Twitter, Tumblr).
Photo sharing (Instagram, Snapchat, Pinterest).
Video sharing (YouTube, Facebook Live, Periscope, Vimeo).
Our company focuses on developing online faxing services for B2B. Hence, we will pay more attention to marketing on LinkedIn and YouTube. Take YouTube as an example. A detailed "how to" guide can definitely help views to better understand the features of our product and teach them how to use it more effectively for their needs.
A great example can be:
My name is Carol Li from CocoFax, which is based in China. I am the growth marketer with 5-year content marketing experience and co-founder of CocoFax.
Julian Goldie, JulianGoldie: anywhere between $75 to $3000 per post
Instagram is the main focus of influencers
Social media influencers are on every social platform and are charging brands accordingly. They are charging anywhere between $75 to $3000 per post. If it is a sponsored post, then the Instagram cost will depend on its quality and the size of the audience. Even a middle-level influencer cost $271 per Instagram post. The newbies with less than 1k followers are also charging at least $83 for advertising the content for brands. Travel, entertainment, and lifestyle influencers have the highest sponsored post rates.
Did you remember Sony's Xperia Z5 campaign on Instagram? The brand created the first zoom on Instagram to help people appreciate the power of the phone camera. They took a photo with Z5 and cut it into hundreds of smaller shots. After that, they created 100 Instagram accounts that let people effectively zoom into any part of the original photo and find 50+ hidden surprises within those photos. Sony then asks 30 influencers to help spread the images as a part of the competition. It was one hell campaign on Instagram where the influencers also took advantage of Sony's broad audience and money.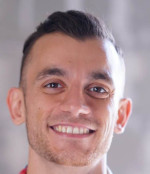 My name is Julian Goldie and I am the founder of JulianGoldie. I am an SEO Expert who helps businesses grow through White label digital marketing services.
Isabella Garofanelli, Your Luxe Lifestyle: a single post can run you easily 6 figures and up
For some brands it's simple exposure on my platforms, for others it's a continued relationship that creates ongoing content and has a set of goals over time. Those goals can include impressions, click throughs, specialized and/or interactive content, among others.
The simplest social media campaign is one where I create content, and provide that content for the brand to use with a license of some sort depending on their goal and budget. As an example, I worked with a resort and they engaged me to come to the property, shoot my experience, and create specific experiential content. I normally am engaged to create/produce content and then I use that content on my social. In this case, they paid my way there, paid me to create the content and I then create posts and stories on my platforms and delivered edited content (images and video) for their use. The engagement took about 3 days, creating the content, the deliverables, and another week to edit and compile with the actual implementation of the content taking about 8 weeks.
This specific example of a basic social media campaign although depending on the individual, a single post can run you easily 6 figures and up. Others can charge to implement a social media campaign by the hour from anywhere between $50-$100 per hour, so you can see the range is vast.
Isabella Garofanelli, founder of Your Luxe Lifestyle
---
---
---
---