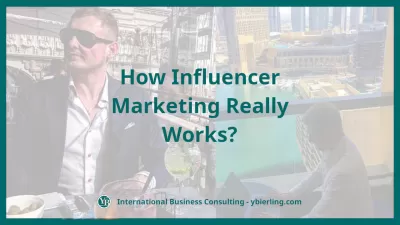 ---
---
Using influencers to grow your brand, and becoming an influencer that helps brands growing, is a new and not so well known world.
And while the market is there, with plenty of influencers around in all niches and with all kind of audiences, not all of them know how to use influencer marketing correctly - and on the other side, not all brands are using influencers and micro influencers to develop their brand and create long lasting relationship with real audiences.
Therefore, in order to know more about the world of influencer marketing, we asked different kind of experts for their stories:
Brands that use micro influencers,
Average salary of social media influencer,
Average ROI of influencer marketing,
Reaching out to Instagram influencers.
No two influencers are the same, and while it is important for brands to make sure they are choosing the right influencer with the audience that will resonate with their products, it is important for influencers as well to work for reasonable compensation with brands that will go through!
Therefore, the best way to get a good deal on either, might be to use mediators that help influencers finding brands to promote, and brands to connect with curated influencers and avoid reaching out to bots.
That, and following these expert tips will let you understand better the new and fascinating world of online influencing.
Brian Lim, iHeartRaves: How We Crush It on Instagram Using Influencers
We've amassed over half a million followers on our iHeartRaves Instagram page and over 270K followers on our INTO THE AM Instagram page and we like to use influencers as part of our digital marketing strategy. Our target audience includes fashion oriented people who attend music festivals and enjoy electronic dance music. We engage in influencer marketing in a variety of ways. We find popular accounts that meet our criteria for selection, and we start a conversation to gauge whether or not it's a good fit. Oftentimes, we will send one of our products to an influencer for free, in exchange for an honest review that is posted to their blog or social media followers. This leads to a ton of sales and new followers. For us, the most important element of an influencer package aside from cultural fit is the overall reach of their blog or social media accounts. We measure our return on investment based on the number of new followers we receive, the number of impressions we receive, how much referral traffic we get, and of course - how many sales come as a result of the campaign. The beauty of using social media and influencer marketing to generate sales is that the can be utilized in just about every industry, whether you're selling a physical product or a service.
@iheartraves on Instagram
@intotheam on Instagram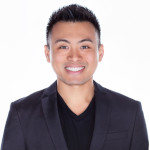 Brian Lim, founder and CEO
Emma Miller, Cacao Tea Co.: successful influencer partnership as a two way street
We are a 100% female-run e-commerce social enterprise in the wellness space. We have made influencer marketing an integral part of our marketing since our inception, and we are still making influencer marketing an important part of our marketing strategy during COVID-19. Working with an influencer exposes your brand to an engaged and loyal audience and usually results in the endorsement of a thought-leader (ie. the influencer). In addition, this strategy is achievable for most small business as many small or mid-sized influencers are willing to collaborate in exchange for a product sample or products that they can give away to their audience through a draw or similar contest. In addition, given that so many small businesses are struggling at the moment, some bigger influencers may also be agreeable to promoting small brands in exchange for product. To maximize value, we like to think of a successful influencer partnership as a two way street. Take the time to brainstorm ways you can help them build on their own brand through the partnership, such as by exposing them to your own social media audience. By making the relationship as mutually beneficial as possible, it is more likely that your influencer will be motivated to make the campaign a success for both of you. Company:
Emma Miller, Chief Executive Officer
Nick Drewe, Wethrift.com: We ran a campaign with several YouTube micro-influencers
We recently ran a campaign with several YouTube micro-influencers to help expand our reach among beauty and cosmetics shoppers.
There were several advantages of partnering with micro-influencers for our YouTube campaign. As well as a relatively low-cost of partnering with influencers in the 2,000-10,000 subscriber range, we were able to partner with a large number of influencers, experiment with a range of creative briefs, and give influencers a high degree of creative control over the campaign.
We researched influencers entirely through the YouTube platform, finding and shortlisting beauty and cosmetics YouTubers with up to 10,000 subscribers, and contacting those who were actively publishing content on a regular basis.
While we were happy with the results, working with micro-influencers with relatively few subscribers means that not every video will be a hit, and you can expect campaign views to vary. However, low cost of working with micro-influencers meant that we could engage many partners for this campaign.
Nick Drewe - Founder: we help over 3 million online shoppers save money every month by helping them find the best coupon and discount codes for the stores they love.
Alexia Anast, influencer: a social media influencer around $60,000 per year
Pin-pointing the exact earnings I make from being a social media influencer can be tricky but I would the average I earned this year, with a little over 140,000 followers and an engagement rate around 5%, was around $60,000 per year. I make additional earnings as a content creator, meaning I take photos as usual but don't have to post them. I am paid less for this but prefer it in some cases as I am more critical of what I post on my own account. The content is for the company's use on their socials or websites.
I will have earned around $18,000 for this year from that. I also model for companies which means I simply show up and take their direction. In this case, I don't need to come up with the creative directions, styling, hire my own photographer, or edit the content. I typically get paid around the same for this as I do for an Instagram collab but accept these jobs less frequently, earning myself around $6,000 a year from that. I earn additional income from my affiliate coupon codes and links which varies from my lowest year at $2,400 to my highest earnings at $12,000. Lastly, two of my three businesses are heavily trafficked by my followers which brings in around $18,000 per year combined. If you look at social media work alone I make around $78,000 per year but if you include all of these other strands of work that stemmed from my social media you could say it bring me about $109,200 annually before taxes. With my other business included, that is not related to social media, I pay around $16,277 in taxes. Overall I've averaged around $98,923 annually for the past two years. As far as business expenses go I honestly don't keep track anymore but I do check often to make sure I'm doing things as frugally as possible while maintaining a good quality for my various works.
Alexia Anast Faith-based model, influencer, business owner and scholar based in Southern Nevada.
Ellen Yin, Cubicle to CEO: I've always kept my personal salary modest ($45K/year)
Since starting my business 3 years ago, we've grown by over 200% revenue every year. This year we are on track to hit $500K in revenue while maintaining over 30% profit margin. I've always kept my personal salary modest ($45K/year) because I am focused on heavily re-investing back into the business for growth and hiring team members! We just hired our third employee, and also work regularly with 3 other contractors for a team of 6 Being able to create jobs for talented women to thrive in roles that allow them to use their gifts for impact is so much more rewarding to me than any flashy income goal.
I am super transparent with my finances and believe that it's important to talk about money and lead from a place of transparency in this online space, because so many people fall prey to inflated numbers and this luxury lifestyle promoted by many influencers without understanding profit margins, scalability, cash flow, and what it takes to truly build a lasting, sustainable business. This is why I share a six figures in six months case study on my website as well quarterly income reports on my podcast, Cubicle to CEO, detailing all this info.
I believe the more open we are, especially female founders, the more we all benefit.
In terms of revenue breakdown, I would say about 40% of our revenue comes from services (us working with 1-on-1 clients through our Instagram marketing agency), 55% comes from our digital products (courses + membership site), and the other 5% are miscellaneous like affiliate income, brand partnerships, etc.
Most influencers rely solely on brand deals and sponsored content, but I believe the best way to build sustainable income is through your own products and services, which I teach our students how to do inside our community.
Ellen Yin is the founder of Cubicle to CEO, an online membership teaching service providers how to use a step by step system to attract consistent clients & make their first $10K month - without a large audience or complicated marketing strategies.
@missellenyin on Instagram
Abir Syed, digital marketing consultant: I've seen ROI's of 0.5-1
From a strategic perspective, the intention when pursuing a particular marketing channel is that you'll be getting an ROI long-term that's comparable to other channels. The problem with influencer marketing is that a lot of the value is from long-term branding, and attribution isn't as great. So it's tough to compare to PPC head on in terms of ROI. I've seen ROI's of 0.5-1 in terms of what revenue is directly attributable, and depending on the circumstances that can be good enough. But knowing if it's worth investing in is very circumstantial and not as easy to determine as comparing two PPC channels against one another.
I'd recommend it for brands that can benefit a lot from awareness and social proof, with a very large target audience. I'd also recommend focusing on methods with the highest attribution. They might not be the highest true ROI, but at least you get better data. For example, in the case of Instagram, I prefer story swipe-ups with UTM tags, compared to a feed post with no link.
Abir Syed, digital marketing consultant
Farhan Karim, AAlogics Pvt Ltd: YouTube and Instagram influencer marketing ROI can be more than 300%
True influencer marketing ROI is measured via engagement and conversations. Without that, you have essentially just hired a very expensive billboard. If you are also moving your business and you are unaware of how to start an llc in texas‌, then consider checking out a site like StartMyLLC..
According to our estimations, for YouTube and Instagram influencer marketing the ROI can be more than 300%. It is easy to determine the approximate price of an endorsement or an AD integration on a particular channel. It allows you to chat quickly with influencers and lead interactions in one spot, without ever having to send an e-mail. Youtube and Instagram are top channels for luxury, beauty, and gadgets to get a successful campaign.
Farhan Karim working, Digital Marketing Strategist at AAlogics
Oliver Andrews, OA Design Services: decide the type of influencer you need to use
In an influencer marketing plan, a brand forms a connection with the influencer wherein the influencer allows to show their audience to the brand's messaging or content. Influencers normally have a large and engaged audience, so brands help when an influencer shares or mentions their content or messaging.
Here are several types of influencer marketing tactics you can consider:
Gifting,
Sponsored Content,
Co-Creating Content,
Social Media Mentions,
Contests and Giveaways,
Influencer Takeover,
Discount Codes,
These influencer marketing plans aren't set in stone or needed to meet specific standards. They are all adjustable and meant to be common ideas for what you can do with your influencer marketing strategy. As you examine your choices, search the following types of influencers:
Bloggers,
Social Media Stars,
Celebrities,
Industry Experts,
Thought Leaders,
Customers,
Noncompeting Brands.
Once you decide the type of influencer you need to use, begin studying individuals or brands in that space.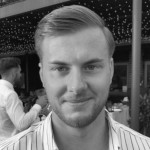 Oliver Andrews is the Owner of a company named as OA Design services. He has a passion for all things Design and SEO. Throughout his life, he has always been very creative. Outside of work he enjoys traveling, fishing, motorbikes, keeping fit, and just generally socializing with friends and family.
Paul Burke, Simple Slides: We've had campaigns drive enormous ROI and others drive $0 revenue
Influencer marketing can be really hit or miss. We've had campaigns drive enormous ROI (5x and over $10K in revenue) and others drive $0 revenue (even though it generated thousands of clicks). Our takeaways after nearly a dozen deals.
1) Go big or go home. The big authorities in any given space are usually worth the price but...
2) Make sure you're targeting the right audience.
3) An Instagram story disappears in 24 hours, but a YouTube video has the potential to drive revenue for months.
VP of Marketing for Simple Slides
Adam Rizzieri, Agency Partner Interactive: I have seen it range from 600-1100% depending on the relevance and engagement
Influencer marketing can be used for boosting sales and building brand awareness. The ROI from this tends to vary however I have seen it range from 600-1100% depending on the relevance and engagement. Influencers are great for promoting retail sales, boosting attendance at venues, and also for improving visibility around event marketing. I have seen this work really well for a few of my clients. The Museum of Illusions is a client of mine that has utilized micro-influencers to boost ticket sales to their venue, which is a Dallas entertainment attraction. Even during the COVID pandemic, influencers helped people in Dallas know that the venue was clean, safe, and open for business. On the e-commerce side of things we have a retailer, Gator Waders, that has leveraged the power of influencers to build their brand against some larger competitors in the outdoors, offroading, and fishing lifestyle industry. Influencers helped to create awareness for their products, which in turn, sold to a bigger market where they earned a reputation for designing the highest quality fishing waders in their market.
@museumofillusions.dallas on Instagram
@gatorwaders on Instagram
Let's not forget that the best marketing strategy includes more than one channel. Your customer needs anywhere from 4 to 7 good marketing touchpoints before they'll become your customer. This means that influencer marketing should be considered as a complement to other marketing investments. Sort of like with SEO, the power of influencers can compound in value over time, assuming you don't go viral. For small brands that are looking to test the water, micro-influencers have proven to be extremely effective at connecting with new audiences. The cost of investment to have a micro-influencer promote your product could simply be the cost of providing a product sample as compensation for a promotion. In other cases, influencers will expect a monetary payment.

Adam Rizzieri is a marketing expert and internet entrepreneur. He is the co-founder and Chief Marketing Officer of Dallas based digital agency, Agency Partner Interactive, which was recently announced as one of the fastest-growing privately-owned companies in Texas. Agency Partner works with high growth companies that seek to increase revenue by a minimum of 250-300% within 18 months.
Katie Zillmer, KitelyTech: we've found that the cost isn't always relative to the ROI
We have worked with out clients on influencer marketing campaigns. What we've found is that the cost isn't always relative to the ROI. You can pay a lot of money to an influencer and get little in terms of tangible results. It really depends on the influencer's niche, the size and engagement of their followers, and whether followers are used to buying recommended products. The best influencers from an ROI perspective have a platform selling the type of product or service you want them to promote. Does your company sell survival gear? Partner with an influencer that has videos about product reviews for survival products.

Katie Zillmer, Account Director, KitelyTech
Angus Nelson, Golden Spiral: our campaign garnered over 95 million impressions and a spike in sales
I've used influencer marketing for many clients in the family space. One in particular was a printer brand trying to reach dads during a Father's Day campaign. We acquired 60 dad influencers of differing audience sizes to tell a story around how their printer was so important in their family, it was like having another child, #PrintBaby. With dads capturing images and video of their printers on swings, going down slides, or being fed with a bottle of ink (to refill), our campaign garnered over 95 million impressions and a spike in sales.
These campaigns are good for brands wanting to stretch their audience into more personalized engagement. Acquiring a trusted third party to represent your brand can be very powerful when done well. Remember to allow your partnered influencers the creative latitude to tell the stories in the ways that best connect with their audience.
In the B2B world, it's important to partner with an influencer that aligns with your brand's values, even more than industry. You want that person's reputation to reflect well on your brand.
Lastly, to maximize your ROI, focus on the impact and discovery of your ideal client, not just the number of eyeballs. Impressions are great, but they don't pay salaries. Intended engagement and connecting to your ideal audience will drive actual buyers into your sales funnel.
Angus is the Director of Development for Golden Spiral Marketing, a B2B tech marketing agency focused on SaaS. He's co-host of the "Studio CMO" podcast and has spoken for brands like Walmart, Whole Foods, BMW, Coke, & Adobe. An avid Green Bay Packers fan and nachos lover.
Jase Rodley, jaserodley.com: the best bet is to follow the official path
Influencers are changing, with us now more and more seeing the most successful influencers now being represented by official talent agencies, so if you want to be taken seriously and a guarentee you won't get lost in their hundreds of DM's I would suggest that the best bet is to follow the official path. The benefit of this is that you don't have somebody in mind, agencies can be representing multiple influencers, and will be able to match you up with somebody who fits your brand and ethos.
Jase Rodley, founder of Jase Rodley
Jeremy Yeager L.m: Make your message about them and their needs
The best way to reach out to an Instagram influencer is the same way you should reach out to any person. Make your message about them and their needs. If we send out a message that makes them feel like we're the needy one they'll be repelled. Treat them like their a human and not a means to an end. Craft your message in a way that shows how it's an advantage for them to partner with you and your much more likely to get a response.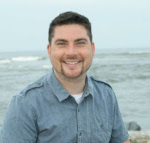 Jeremy Yeager L.
Marlee Stein, seoplus+: be as authentic and transparent about the process as possible
Influencers are very beneficial for businesses to promote their products and services, and we're quite certain this trend isn't dying anytime soon.
If you have an influencer in mind who you'd like to work with, check their social media platforms for their email address or contact information. It's important to contact them through the information provided instead of sending a message to their social media accounts — they're much more likely to respond to a professional inquiry over a quick direct message, which often gets lost in the inbox. This does depend on the influencer's social reach and presence, though, as this is not always the case! Include all necessary information in the message about the partnership and benefits, your contact information and lastly, the company/product links. If their accounts are managed by someone else, they will either take your information or direct you to the influencer's email for collaborations.
Follow the same outline as you would sending an email directly to them and try to be as authentic and transparent about the process as possible! Remember, this is their career, and miscommunication about the offer and partnership can give a negative reputation for your brand and could potentially backfire.
Marlee Stein, Social Media Specialist at seoplus+
---
---
---
---