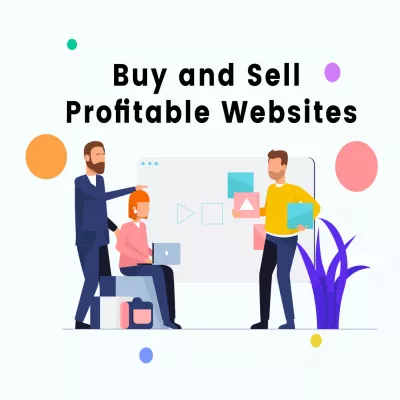 ---
---
This article describes how to make money using the MotionInvest affiliate program and how this program is beneficial for cooperation.
Review of the affiliate program MotionInvestAffiliate earnings on affiliate programs
We will tell you in detail how to make money on the affiliate program with MotionInvestAfiiliate. This affiliate program will be beneficial both for those who buy sites and for those who sell them. The most important thing is that absolutely any MotionInvestAfiiliate partner can become a member of the program.
Why do you need affiliate programs and how you can make money with them
Almost every self-respecting website has affiliate programs. They provide an opportunity for an already participating person to passively earn money by inviting new users to the system.
The format of advertising activity of an online store or service aimed at increasing sales is the essence of affiliate programs. The store provides affiliate program members with links, banners, texts to advertise their products and pays a percentage of purchases made by customers who came through the partner's advertisement.
And MotionInvest is not an exception, this is an opportunity to attract partners and increase traffic, the number of leads, and, accordingly, the company's sales, while minimizing your work.
For example, a person has a website and wants to earn extra money by joining an affiliate program. He needs as many new users as possible to register in the system using his link and purchase some kind of subscription on the resource. To do this, he can write an informational article in which he will talk about the pros and cons of the platform, and will definitely add his referral link, through which new users will be able to register. A fairly convenient system, especially if the site has a good enough traffic.
Due Diligence Checklist For Buying a Website [Avoid The Trap]
However, it is worth remembering that earnings on affiliate programs are not very stable. This is due to the fact that the market may be highly competitive, traffic may drop, or views may decrease. It turns out that making money on affiliate programs is not entirely passive - in any case, you will need to monitor the site, its occupancy, statistics, update the content and do a whole bunch of other things so that the site does not lose its audience.
MotionInvest: what kind of company is it?
MotionInvest is a platform for selling and buying a website. Very often, the platform does not just help with the sale of your site, it buys it from you itself, while you instantly receive money from the transaction.
MotionInvest Review: Buy and Sell Websites
Benefits of buying a website with MotionInvest
Only high quality sites. Their sites have been tested by people who have been working in this field for many years, so when you buy a site, you know that you are buying something that will not break in a few weeks after purchase.
Discount coaching calls. They want you to be successful and they want to help. When buying a website, you will have the opportunity to communicate with the competent MotionInvest support team at a discounted price.
Market prices. The sites sold by the MotionInvest team are quoted at fair market value, so you will not overpay or bid for sites.
The types of sites they sell. On our listing page, they list two types of sites: their portfolio sites and marketplace sites. All sites have gone through the same due diligence process.
Profitable sites. They only sell profitable websites that will bring you income within the first month.
Service discounts. They've partnered with some of the best services to help you grow your site, and even better, they offer you exclusive discounts.
Motion Invest Review: My Experience Buying a Profit Generating Website
Advantages of selling a website with MotionInvest
Non-invasive due diligence. Don't waste time with multiple, repetitive calls or ask annoying questions, as their competent team can handle most of your due diligence.
When you sell your site directly to them, you don't need to do ongoing training after the sale, which saves you time. If you have listed on a marketplace and it is for sale, you will need to provide 20 days of support to the new owner.
Fair market price. They buy sites at fair market value, which means you won't be stolen from your money or offered an understated offer. You also have the option to list them on their marketplace.
Fast sale. They have the ability to quickly buy sites, provided they have passed our due diligence. Sometimes you can receive the full amount within 72 hours depending on whether you choose to sell directly or list on our marketplace.
Listing fees and success fees. By choosing the direct selling option, they do not charge a success or listing fee, which means you save more of your money. If you choose their marketplace option, there is no placement fee, but only a 15% success commission for sites over $ 20K and 20% for sites under $ 20K.
Navigating Amazon Affiliate Success with WordPress
Start Your Journey Now: Grab Your Copy and Ignite Your Path to Profitable Online Ventures!
Get your eBook
How to sell a website with MotionInvest? There are two options. The first is to sell the site directly. This is a guaranteed sale and 0% success and listing fees. The seller will receive the money within 72 hours. The second option is through the MotionInvest trading platform. There is no longer a guarantee of the sale of the site, however, the listing commission is also 0 percent, and 15-20% for success. The 31-day ad will be exclusive, and if your site is purchased, after-sales support should be provided for twenty days.
Motion Invest Review: My Experience Selling a Website With Motion Invest
Affiliate program at MotionInvestAffiliate
MotionInvest not only helps you buy and sell sites, but the platform also plays a key buyer role. Sometimes he buys a website for himself. And the MotionInvest partner gets money instantly.
The MotionInvest affiliate program does not charge a service fee when buying and selling sites. What about commissions? If you sell your website to MotionInvest, the commission is zero. He charges other buyers a commission of 20 percent for sites under $ 20,000, 15 percent for higher-priced sites.
Pros and cons of MotionInvest:
Thousands of ads
The right platform for newbies
Deals only on partner sites
Why is it worth joining MotionInvest?
A MotionInvest affiliate will receive a 2.5 percent commission on sales sent through their link. Also, the commission will be equal to 2.5 percent on sites that MotionInvest buys from your referral. Cash payment will be sent monthly. Sales are also monitored and reported around the clock, seven days a week.
With the MotionInvest affiliate program, you can earn up to 2.5% on every sale sent to us from your site, whether it's buying a site or someone deciding to sell their own site. Joining the affiliate program is absolutely free.
The MotionInvest service is great for both selling and buying a website, as well as earning money through a referral program.
★★★★☆
MotionInvestAffiliate affiliate program review
 With the MotionInvest affiliate program, you can earn up to 2.5% on every sale sent to us from your site, whether it's buying a site or someone deciding to sell their own site. Joining the affiliate program is absolutely free.
---
Navigating Amazon Affiliate Success with WordPress
Start Your Journey Now: Grab Your Copy and Ignite Your Path to Profitable Online Ventures!
Get your eBook
Don't Miss Out: Launch Your Amazon Affiliate Success!
Get 25% OFF on the eBook - Navigating Amazon Affiliate Success with WordPress
Use Code: 25OFF and Embark on Your Digital Journey Today!
---
---