---
---
As the digital world grow, Affiliate Marketing‌ has become one of the best and easiest way to generate an income from your audience.
The only thing that is required in Affiliate Marketing‌ is signing up as an affiliate member to an affiliate network, after which you sit back and enjoy years of revenue.
With affiliate marketing, you will never need to put it any effort; no customer support required nor midnight calls to attend to anyone. It's all about pure recurring revenue.
So, are you a blogger or own a website and you would like to make some money passively through recurring affiliate programs?
If yes, then below are some of the best recurring affiliate programs‌ that you need to consider working with:
Are you an influencer in fashion industry, self development, or another one, and want to monetize your Instagram audience?
Then the JVZoo affiliate program is a great opportunity to monetize your online publication or profile by recommending digital products‌ such as training plans or self learning lessons that can be bought online and will get your some nice commissions, depending on the exact product sold.
If you have a website such as a blog with 10 000 unique visits per month or more, then your best shot at increasing your revenue is to use the Ezoic platform‌ and promote it with your network.
Your own earnings will go up 250%, and you will get 3% of your sub affiliates earnings.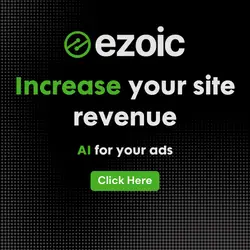 Are you using a VPN‌ yourself? If not, you probably should. If yes, enroll in the great RUS VPN‌ affiliate program and start earning affiliate income from your own sub affiliate network.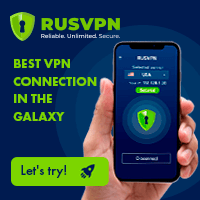 With PropellerAds native ads‌ system, you will be able to monetize any website or blog with any content and earn recurring passive income from your visitors, and 5% of revenues of anybody else that joined using your link.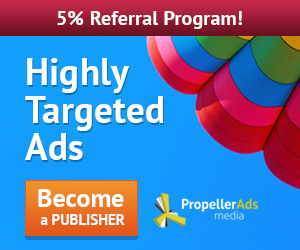 Do you have a travel blog to monetize? Do you want to make money online‌ with your Instagram travel account by promoting all kind of travel products? Then TravelPayouts affiliate‌ program is for you, as you will make 5% of income generated from your own referrals on their hotel and flight bookings.
ConvertKit is an email marketing software, which is very easy to use, making it ideal for new bloggers. The good thing about the ConvertKit affiliate network is that affiliates can market the digital product without necessarily having to own one.
---
All you have to do is sign up on the ConvertKit ambassador page and start promoting the product right away.
The program awards its affiliate members a recurring commission of 30%. Remember, you will be paid 30% commission every month as long as your referrals continue using the product.
That's some good money, considering that the cheapest ConvertKit plan goes for $29 per month.
Help creators earn a living online and make some cash while you're at it
SocialPilot is a platform offering social media advertising and scheduling tools for social media professionals, bloggers and agencies. These tools are great for tracking social media analytics stats, sharing blog posts and scheduling tweets as well. Other than using these tools for the benefit of your social media platform, you can take advantage of the SocialPilot affiliate program and make some money.
You will be able to start using the SocialPilot affiliate banners as soon as you sign up with the program. You do not need to have a blog or website to benefit from this affiliate program as you can share your referral link through social media platforms such as Facebook, Twitter, E-mail, forums and Google+.
Affiliates earn a commission of 30% for every successful referral. Payment is made monthly through PayPal. Also, you will need a maximum of $50 to request a withdrawal.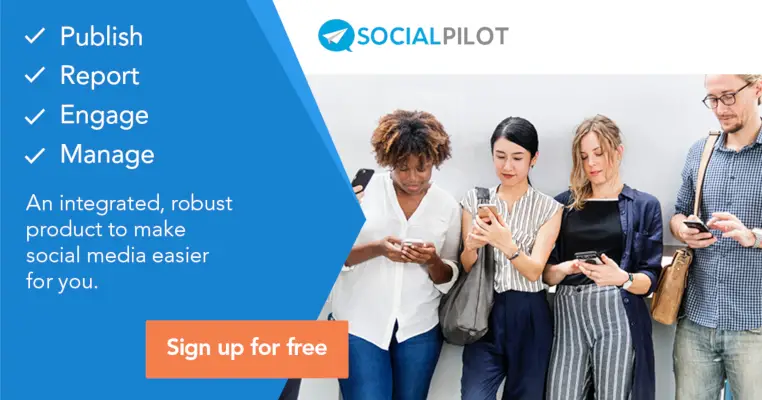 Zaful is a leading brand of the bestselling modern apparels and accessories. The Zaful affiliate program is a bit different from others as they offer affiliates more than commissions. On joining the Zaful affiliate program, you will be rewarded a signup token and a welcome bonus as well.
Affiliates get a commission of 30% for every purchase made under their referral. Getting referrals for Zaful is not an uphill task since the brand is recognized in over 180 countries for their quality products.
Affiliates can choose to receive their payments through WebMoney, PayPal or local banks. The brand will make your work easy by supporting you with tools such as promotional banners, text-links, coupons and special limited offers.
Zaful FirstGrabber fashion affiliate platform
---
As you have seen, recurring Affiliate Marketing‌ is a great way of making a passive income. There are various affiliate programs‌ in different niches. Be sure to choose an affiliate program from a niche that suits you.
About the author - International Business Consulting
Yoann is an International Business Consultant, facilitator and coordinator. He worked more than 10 years in global business, supply chain, financial, SAP ERP projects, Web and SEO optimization for various industries, such as logistics, cosmetics, consumer goods, beauty care, or fashion, in more than 30 countries around the globe.

---
---
---