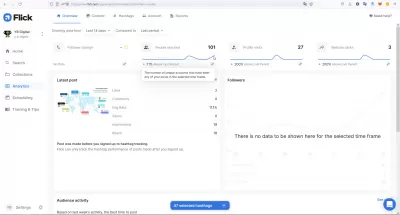 ---
---
Social media has become the epicenter of communication. Check anyone in your relationship. You should find people exploring social networks for their daily activities. In addition to socializing, people use these sites to seek recommendations and advice on important matters. The good news is many individuals tender valuable advice to others. Consequently, the usage of social sites keeps growing each day. Businesses and marketers have understood the potency of these sites, especially Instagram for their endeavors. Many of them have their presence on this popular platform. However, not all individuals know how to find reach and Impressions on Instagram. Let's get in-depth information about the topic to get a better understanding.
Difference between Instagram reach and impressions
Common users don't bother about impressions and reach on social sites. However, they matter a lot to influencers, marketers, and businesses. So, what do these parameters mean? Reach is the number of people an Instagram post, photo, or story reaches. For example, if you've 1,000 followers, your post will reach out to 1,000 users. Essentially, reach is the number of followers that sees your post. Reach also includes your followers' followers who see your post.
Impressions are the number of times your post comes up in Instagram search results. Many users search the platform using hashtags and keywords. The platform, in turn, returns top results matching the keywords and hashtags. The higher the number of Impressions, the higher the popularity is. As a marketer and businessman, you'd like to rank your post again and again in Instagram search queries.
A low number of impressions and reach are highly undesirable. They signify that your post doesn't rank well in Instagram search results. So, the chances of engagement and subsequent leads/sales stand lower. For these reasons, businesses and marketers put in dedicated efforts to get the maximum number of impressions and reach out to a maximum number of people for their goals.
How to find reach and impressions on Instagram?
At this point, you know what impressions and reach are. Now, you may want to figure out how to track them. Having access to these parameters on your account is straightforward. Anyone with a business account can track analytics on Instagram. Sign into your account and go to the section "Insights." The section lets you view the analytics. Here, you can find information that should help you improve your strategy and see what isn't working and what's delivering results. However, Instagram analytics aren't perfect.
Many users report delayed and misleading details. Also, analytics on Instagram don't give deeper insights. You just get a summary of your reach and Impressions for your post. What if you want deeper insights about Instagram posts? If so, you may want to check other options such as Flick Tool.
It's an Instagram Analytics tool that gives deeper insights. For example, regular Instagram analytics only lets you know the number of followers/reach you have. It doesn't tell you the demographics of your reach in detail. Flick Tool comes in handy to resolve the situation. As a marketer, you may want to know who sees the post. For instance, if you wish to sell female products to teenage girls, you may want to analyze the reach/followers accordingly. Flick Tool lets you do that.
Similarly, the tool lets you see the origin of impressions. You get a detailed analysis of each impression - the country as well as the time of impressions. Based on the data, you can devise a suitable strategy to get more impressions for brand recognition. The better the brand recognition, the higher the chances of conversions will be.
Additionally, Flick Tool suggests ways to improve your reach, engagement, and impressions. This is why the service is highly recommended. Joining the service is simple, and the process finishes within minutes. Many businesses and marketers are already harvesting the diverse benefits of the tool. You could be among them.
Bottom line
Instagram can do wonders for any marketer or business. However, getting familiar with the metrics is paramount. You may want to figure out how your posts are performing. Reach, engagement, and Impressions are special mentions here. Just figure out how to find reach and Impressions on Instagram for intended goals. You may either use Instagram analytics or a third-party service such as Flick Tool.
However, Flick Tool delivers much better results and lets you get deeper insights into the success of the post. Check the features of the tool at flick.tech, sign up for the service, and enjoy the results.
Frequently Asked Questions
Why tracking clicks on a website?

This is a necessary process for collecting data on how users interact with a website. This data may be used to improve the website and user experience and therefore to control your income.
---
---