---
---
Choosing the right hosting for a website is an important step when creating a new website. Just as it is very important to lay a solid foundation during the construction of a house, a solid foundation is also important during the construction of a site. In order to choose a reliable foundation in the form of hosting, you need to study the features of its work. Let's start with definitions.
What is hosting?
By definition, Web hosting is a platform for storing and managing website files. Hosting providers rent out space on the server, providing the site with the necessary capacity and ensuring its smooth operation.
Before choosing a Web hosting for a site, you need to determine your goals, expected traffic, and then make the final choice.
Hosting types
When choosing a hosting, it should be evaluated in terms of technical capabilities, flexibility, page delivery speed and matched with your needs.
This is one of the most popular types of hosting. It works on the principle of hosting multiple sites on a single web server and is very user friendly. A separate place is allocated for each web resource, while the sites use common software.
There may also be restrictions on the size of disk space, traffic, the number of sites in one service package. But for smaller sites, this is a great option.
The client hosts his own server on the site of the hosting provider. In turn, the provider ensures the connection of the server in its data center, its uninterrupted operation, technical support and the security of site data.
In such a situation, all server resources work for a particular site.
3. VPS server
A virtual dedicated server is similar in management to a physical one. If the shared hosting provides for shared software, then the VPS allows the use of alternative options. In addition, a site on a VPS is guaranteed to get access to a physical server, without the need to compete for its resources with other sites during periods of increased load.
4. Cloud hosting
In cloud hosting, servers are clustered together. Using multiple servers expands the site's capabilities and increases the power potential. Also, the presence of several active servers is a safety net for the client. If one server fails, the other will continue to work.
Cloud hosting is characterized by the flexibility of allocated resources. Their volume may vary depending on the loads. At the same time, payment for Cloud hosting services depends on the power consumed, so you don't have to waste time choosing or changing a tariff.
If you are launching a site for the first time, then you may come across an offer to choose hosting with a low price or even free ones. If this is your test site or a business card site, then this option may suit you and help you save money.
However, if you want to make a global site for a large audience, then you should not choose free hosting, as this can harm your project. It is better to immediately choose a high-quality and reliable platform. Since even the best free hosting cannot guarantee you the absence of problems in use. Frequent problems such as poor server performance, limited disk space, poor range of working tools, third-party advertising on the site, etc.
Important selection criteria
Official registration
A reliable provider must be officially registered and licensed to provide services. This is an important factor, since you can fall for scammers and lose money.
The test of time
Before choosing a hosting, check its history on the market. After all, the longer it will be on the market, the more reviews there will be about it, and, accordingly, trust. You should pay attention to the date of foundation of the company on the site or find out the age of the domain yourself. Do not forget to pay attention to the reviews about the provider and evaluate its market share in the domain zone using a statistical resource.
Quality technical support
Most hosting sites have contacts for feedback. It is important to know how quickly technical support responds to a problem that has arisen. A good sign is the presence of an online chat on the provider's website or 24-hour support. This is especially true when dealing with urgent matters.
Reliable data storage
Good hosting responsibly approaches the storage of data that the client has entrusted to it. Data centers of reliable providers are equipped with high-quality serviceable equipment and a security system. The work of hosting is controlled by technical specialists, and actions in critical situations are thought out as much as possible.
Synchronization via FTP
If you have a collective project, then FTP makes the process of managing site files on hosting more accessible. Anyone with access passwords can copy and delete files. This is very important when several people work on the site.
Range of tools and user-friendly interface
The breadth of the proposed options and a user-friendly interface will allow you to implement the tasks of the site in a short time. An example of such hosting would be A2 Hosting. This is a great hosting offering a wide range of services and plans including shared hosting, managed WordPress hosting, VPS and dedicated servers. With a 100% money back guarantee and a 99.9% uptime guarantee backed by SLA, A2 Hosting is definitely a great option.
Finally
The choice of hosting should be approached responsibly and comprehensively. Choose quality first, and don't trust cheap prices or freebies. Trust your site only to reliable providers, evaluate the technical capabilities of the site and choose the best option for your web project. A website hosted on a good hosting will work smoothly and efficiently, which will save you time and nerves.
---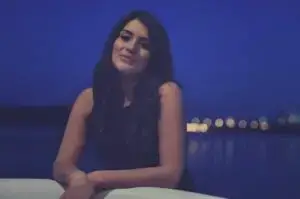 About the author - Elena Molko
Freelancer, author, website creator, and SEO expert, Elena is also a tax specialist. She aims at making quality information available to the most, to help them improve both their personal and professional lives.
---
Explore Your Business Potential: Discover Our Range of Transformative Courses Today!
Unveil the power of knowledge with our diverse array of courses, from Operational Procurement in S/4HANA to SEO essentials. Elevate your expertise and drive success in your business ventures.
Get your course
---
---